THEO, RUTH AND ME: JEWISH FOLK SONGS
THEO, RUTH AND ME:
A JEWISH FOLK SONG ALBUM IN PROGRESS
I didn't grow up speaking Yiddish, but My Yiddishe Mama did, and I heard and learned a few phrases from her: Oy, Oy gevalt, Gevalt and geshmir, Shlug kup n' vun ("Go hit your head against a wall"), and mama loshn (the mother tongue).
I learned the songs for my upcoming album, Theo, Ruth and Me, from diverse sources: the records of Theodore Bikel, the books and records of Canadian folklorist Ruth Rubin, The Penny Whistlers, Alan Mills (the Jewish-Canadian folk singer who wrote I Know an Old Lady), old folks homes in the Fairfax District of L.A., the records of Martha Schlamme, Mike Miller (a walking-talking Jewish folk singer from Philadelphia and co-founder of the Philadelphia Folk Song Society), Lenny Potash (a union organizer and folk singer, who taught me Zog Nit Keynmol), and Paula Hirshorn, who collected Yiddish songs on old 78 records and gave me some of them for my work. Whenever I needed a song, I seemed to find someone who knew it and would teach it to me.
I learned only the Yiddish from these sources. I was never satisfied with the English translations I found, they always seemed too bookish for my tastes—written by poets or would-be poets, not singers. So I always preferred to find a good prose translation of a Yiddish song, to guarantee I knew what the songs were actually saying. Then I would create my own English verses, in the spirit of the original, so I could sing them for the mixed audiences I encountered in retirement and nursing homes that were my bread and butter for many years as a Los Angeles folk singer. My habit was to alternate Yiddish and English, so everyone could follow the song—a practice I maintain to this day, and the way in which these songs are recorded. The lyric sheet enclosed has transliterated Yiddish verses and corresponding English verses. The original Yiddish, for those who read it and prefer to see it on the page, is readily available from the Internet and songbooks by Ruth Rubin, Theodore Bikel, and Jerry Silverman. This is an album to listen to, not to read.
Yiddish is the language of Ashkenazic, or East European Jews, 85% of whom were annihilated by Hitler's Nazi Germany during the Holocaust of World War II. It goes all the way back to Germanic, Hebrew, Aramaic, and Slavic sources in the 14th Century. It is an amazing language, animating the literary tradition of such writers as the Ba'al Shem Tov, I.L. Peretz, Isaac Bashevis Singer, Sholem Asch, and Eliza Greenblatt, Woody Guthrie's mother-in-law by his wife Marjorie Mazia Guthrie. Thirteen of these poets, like Itzik Feiffer, were murdered by Stalin on the Night of Murdered Poets, August 12, 1952.  One can sadly see that Hitler was not the only totalitarian monster to have participated in the destruction of East European Jewry.
And yet this Homeric language of the most resilient people in the most violent century in history—the 20th Century—has never been completely destroyed. It resoundingly keeps coming back, like the cat that couldn't be murdered, because it continues to speak in a voice at once vibrant and weary, tragic and humorous, bearer of sorrow and bringer of light, insight, and resignation to the foibles of mankind. From lullabies to love songs to protest songs and the most determined song of resistance to evil I know—Zog Nit Keynmol by Hirsh Glick, the 22-year old Bob Dylan of the Vilna Ghetto, who wrote Zog Nit Keynmol in response to the destruction of the Warsaw Ghetto, from April 19, 1943 to May 16, 1943. Glick died the following year, escaping from a concentration camp in Estonia into the nearby forest. His song became the anthem of resistance to the Holocaust and traveled all the way to Israel before its founding in 1948. The song migrated to America by 1946 and was sung by Paul Robeson in Moscow in 1949. It's in the second People's Songs newsletter of 1953. It's the most important song on the album and the reason I wanted to make it.
But that is not the only song for which Glick is remembered and his name revered. He wrote Shtil De Nacht for Vitka Kempner, heroic underground resistance fighter who inspired the poet with her constant willingness to risk death by single-handedly and fearlessly attacking German convoys to stop them from sending Jews to their deaths in Treblinka and breaking into the Warsaw Ghetto bent on its destruction. It began the night before A.H.'s birthday, April 19, as a birthday gift for the Fuehrer, thinking it would be quick and deadly. To their surprise and amazement the Jews—trapped and hopelessly outnumbered—resisted with everything they had, which wasn't much. What was supposed to be dispatched in a single night dragged on for a whole month. When news of the inevitable reached Vilna—home of the renaissance of Jewish culture and its greatest poet—Glick immediately commemorated the death of his countrymen with the Partisan anthem by which he is best known.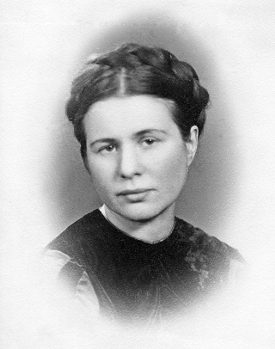 Besides the Jewish resistance, Warsaw became famous as well for the resistance of the Polish Underground, known as Zegota, best known for the Righteous Gentile Irena Sendler, celebrated here in my song, Sendler's List. It was recorded May 9, 2017 by Scott Fraser in Mt. Washington, CA, who recorded all the other songs on the album at various times over the past 20 years. This album is dedicated to Scott, in profound appreciation for his skill, craft, dedication, integrity and musicianship—which is the reason he is not only my sound engineer going all the way back to the beginning in 1986, but sound engineer for both touring and their Grammy-nominated recording for Kronos Quartet, the best contemporary classical quartet of our time. Scott has mixed and recorded their music from Mt. Washington—where we record every Tuesday evening—to Carnegie Hall, and comparable concert halls around the world.  Scott has the best ear of anyone I know. We have recorded in every available format since I started, from reel-to-reel to digital audio tape (DAT) to digital on computer. "Is it rolling, Scott?" "Take 1!"
Most of the Yiddish folk songs on the album were composed before the Holocaust and come out of the ordinary lives of extraordinary people: Rozinkes Mit Mandlen, the lullaby by Jewish-American opera composer Abraham Goldfadden; Tumbalalaika, the most famous Jewish folk song of all, deriving from Russian Jews who played the balalaika and sing, "With the balalaikas playing, happy are we!" This song originates with the Jewish people of the Old Country and let no one tell you different. It's of the Yiddish tongue and any other languages it may have been translated into (including my English version) are secondary and derivative. It's a riddle song, the Jewish answer to I Gave My Love a Cherry.
I picked up Der Becher (The Goblet) from the late Philadelphia folk singer Mike Miller. It's one of two songs here written by Mark Warshavsky, whose songs were introduced to America by Sholem Aleichem (Issac Rabinowitz) who adopted the Hebrew greeting as his pen name. He brought a sheaf of Warshavsky's songs with him when he emigrated in the early 20th Century and then wrote an introduction when he introduced them to the chayders (the kinder shuls) of the Lower East Side in New York. They included such classics as Oyf n' Pripetshok (By the Fireside, on my second album Davy Crockett Never Looked So Good-Grey Goose Music 001) and the Miller's Tears (Dem Milner's Treren) here on this album.
When Sholem Aleichem went to Hannibal, Missouri, to meet his literary idol Mark Twain, he introduced himself by saying, "You know, Mr. Twain, where I come from they call me 'The Jewish Mark Twain.'" Not missing a beat, Twain replied, "Where I come from they call me the American Sholem Aleichem!" In his honor, I have included the song I learned from Theo Bikel, from Fiddler on the Roof, "If I Were a Rich Man." Is it a folk song? Is the Pope Catholic? It may have been written by Sheldon Harnick and Jerry Bock, but I have sung it for thousands of old folks in Los Angeles for whom it's just a Jewish folk song-and that's good enough for me.
But don't take my word for it; take one of those (non-Jewish) seniors I have sung it for: I was singing a series of Jewish folk songs at a retirement home when suddenly a heckler arose from the back of the room; "Why are you singing all those Jewish songs? Don't you know any American songs?" So I asked her for a request; she said, "You know, something American—like Fiddler On the Roof." I sang "If I Were a Rich Man" and never got another complaint all evening.  This one's for Theo—who starred as Tevya 2,000 times on Broadway and beyond—and Aimee Ginsburg Bikel.
Djankoye comes from Russia—another Jewish song composed in Yiddish and collected by the master Jewish folklorist from Canada, Ruth Rubin, who I was fortunate to meet at what she called "an info-concert." She signed all of her books and records I brought, including Voices of a People and A Treasury of Jewish Folk Song. Ruth Rubin is the one who straightened me out about the role of Russia in the development of Jewish folk songs. She wrote a little-known critique of Pete Seeger (who else in the world of folk music would dare criticize Pete?  Only Ruth dared to.) It was in response to his "translation" of this particular song Djankoye, which has had a long and confusing history among leftists in the states. As a notorious Soviet sympathizer, Pete wanted to "Russify" the song a bit, so when translating it into English he threw in a Russian name in place of the Yiddish name already there—"Aunt Natasha" —who "drives the tractor." It could mislead folks into thinking that the song not only came from Russia, but that it was written about Russians, not just Russian Jews. Ruth Rubin's scholarly principles were offended, and she told Pete so in no uncertain terms. Nonetheless, I must admit, now that I have explained the source of this possible confusion, I have no problem including the version I learned from Pete, with this clarification from Ruth. This is exactly the kind of dispute that makes folk music so entertaining and illuminating, and why I admire Ruth Rubin, as well as Pete Seeger. Ruth admires Pete too: he backs her up on her record! Voila!
At about 10m 40s into the this episode of Pete Seeger's Rainbow Quest TV show, Pete sings Djankoye, before introducing Ruth Rubin:
https://www.youtube.com/watch?v=9Qd9szuWb6k
Sholem Aleichem sparked young Ruth Rubin's interest in Yiddish literature when he gave a reading in Montreal in 1915, the year before he passed away on May 13, 1916. She was only nine-years-old, but picked up the torch from the master and carried it until she herself passed away Sunday, June 11 in 2000 at 93. She collected more than 2,000 songs in Yiddish from Jewish women she met from the Old Country in Eastern Europe to the New in Canada and America. One of them was  "Bulbes," or Potatoes, of the working poor people's unvaried diet—with a sense of playfulness by making potato kugel sound like a different food altogether. Another is "Dire Gelt," an up-tempo complaint about having to pay the rent, the Jewish answer to Bob Dylan's "Dear Landlord." Both songs, along with Tumbalalaika and Zog Nit Keynmol, are in her A Treasury of Jewish Folk Song, published by Shocken Books in New York in 1950. She signed my copy, along with Voices of a People: The Story of Yiddish Folk Song, February 6, 1982, and passed the torch along to me. Sholem Aleichem to Ruth Rubin to me—that's my lineage, that's my genealogy.
"From this you make a living?" asked one unimpressed member of the retirement home audience who came up to me after a show. I had to admit that it was true—I had no other job. It's not that I hadn't trained for something more prominent and respectable than being a folk singer—I had a PhD in English and an MA in Speech, and had spent a number of years teaching while pursuing my education at UCLA, UCSB, Berkeley and finally SUNY-Binghamton. Nice work if you can get it; Jewish folk songs are not the only songs I sing, but I have decided to come out of the closet and put these tunes out there alongside the topical, political and baseball songs for which I am better known. So here's a bissel Yiddish lieder book with my favorites.
Zingen alla Chasidem! Like chicken soup on a rainy day, it can't hurt.  Zeit gezunt!
Saturday, March 24 from 1:00pm to 3:00 pm Ross Altman performs with the Ash Grove's Sam Curtis and historian Daryl Holter in a workshop and panel on Songs of Protest and Social Change moderated by Larry Wines in FolkWorks Folk/Roots Festival; see www.folkworks.org for information, tickets and volunteer opportunities;
Thursday April 19 at 7:00pm at Workman's Circle (Arbeter Ring) 1525 S. Robertson Blvd. Ross Altman hosts, produces and performs in The Warsaw Ghetto Uprising; 1943-2018: A 75th Anniversary Commemoration, with special guests and Workman's Circle Music Director Ruth Judkowitz; all invited! www.socalcircle.org
Saturday, April 21, 3:30pm at the Woodland Hills Public Library Ross performs in the Topanga Family Free Concert Series-Folk Hits of the '60s;  22200 Ventura Blvd., Woodland Hills, CA 91364; see www.topangabanjofiddle.org for details;
Folk Singer Ross Altman has a PhD in Modern Literature from SUNY-Binghamton and is a member of Local 47 (AFM); he may be reached at greygoosemusic@aol.com
https://folkworks.org/wp-content/uploads/2020/10/RuthRubinYiddishFolkSongs-sm.jpg
280
275
Ross Altman
https://folkworks.org/wp-content/uploads/2020/11/FolkWorks-logo-large.png
Ross Altman
2018-02-25 08:10:39
2021-04-13 15:00:49
THEO, RUTH AND ME: JEWISH FOLK SONGS