Making Connections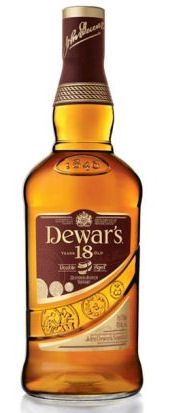 A Happy New Year to all, and I hope that 2013 will be a good one for all FolkWorks readers.
Funnily enough, despite these woeful economic times, Scotch Whisky is definitely not on the Rocks, as developing countries such as China and India are consuming vast quantities of the stuff, much to the delight of the distilling industry.
The same could also be said for Scottish Music Festivals such as Celtic Connections and Dougie Maclean's Perthshire Amber, which are more than holding their own. Celtic Connections, which will be held in Glasgow, Scotland's largest city, from the 17th of January to the 3rd of February, has become a Juggernaut in the industry, and seems to be going from strength to strength. They will be celebrating their 20th year with over 2000 performers, in what must be somewhat of a logistical nightmare.
We are extremely fortunate that my sister lives in Glasgow, albeit on the outskirts, so we always have a place to stay. Our friend Doris Rougvie, herself a fine singer, will as usual be hosting the House of Song, a late night venue beginning after the concerts have all finished for the evening. You never know who you may bump into at the House of Song, as some of the performers use it to meet up with old friends and to de-compress after their gigs.
Originally set up to fill a scheduling gap in the Glasgow Royal Concert Hall in 1994, the first series of concerts attracted over 30,000 people. Now in 20 different venues throughout the city, the festival attracts over four times that amount. With a large selection of workshops for both voice and a variety of instruments, Celtic Connections has something for everybody. At its heart, however is its commitment to the children of Glasgow and the rest of Scotland, and each year thousands of them are brought into the Concert Hall during the duration of the festival. For many this will be their first exposure to live music, and may serve to introduce them to Scotland's and the World's rich heritage of traditional music. The current artistic director, and co-founder of the band Capercaillie, Donald Shaw and his team do an excellent job in planning and co-ordinating the event.
There are musicians at Celtic Connections from all over the known World (and quite possibly a few from beyond that), and there is always a lot going on. A large contingent of American artists are on January's line up, and listing them all would require an additional amount of space for this column. Suffice to say that they include Mary Chapin Carpenter, the Mavericks, Martha Wainwright, Eric Bibb, the Old Crow Medicine Show, Bruce Molsky, Sarah Tarosz and Riley Baugus to name but a few. Throw in a large Celtic, European, African and Canadian contingent and you have quite a Festival on your hands!
Going back to the title of the column, there will also be a notable jump in the consumption of Scotland's native drink during Celtic Connections due to a combination of the legendary Scottish hospitality, and the wonderful tropical weather that Glasgow enjoys at this time of the year. Celtic Connections is a "must see" for Folk and Traditional music fans, and it's well worth the trip.
Ron Young had the good fortune to grow up in rural Scotland, surrounded by the traditions of Scottish music and dance. He would like readers to know that whatever you heard about that sheep, it's not true. Ron has spent the better part of thirty years involved with various Celtic and Scottish cultural organizations in southern California, and now back in Aberfeldy where he has continued to pursue his love of traditional music.
https://folkworks.org/wp-content/uploads/2020/10/Dewars_Scotch.jpg
413
170
Steve Shapiro
https://folkworks.org/wp-content/uploads/2020/11/FolkWorks-logo-large.png
Steve Shapiro
2013-01-01 16:32:51
2020-11-18 10:23:44
Making Connections