BEFORE IT WAS BEFORE: GLUING THE PAST TO THE PRESENT
BEFORE IT WAS BEFORE: GLUING THE PAST TO THE PRESENT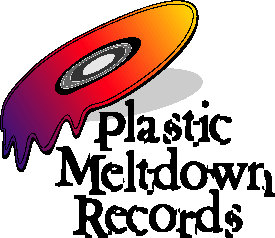 Modern technology (my Arkansas-Ozark-born Uncle Bud would've said "mod-ren tech-nolgee") allows music to be altered in ways not possible in the past. And an Arkansas upbringing allows the English language to be altered in ways that were not thought possible in the past. Nothing else in this article has anything to do with the Ozarks or accents, but a good writer can add asides without explaining what he is doing. Note I said a good writer…
PlasticMeltdown Records, the record label and studio I've worked at/with for about 25 years, is moving out of California, so my ten block commute will be replaced by driving far north. The bad news is that's a lot further away so I'll go far less often. The good news is that instead of working on a project for 3 or 4 hours a week for 3 or 4 years, I can go up to the new location, track for a few days, mix for a few days and be done with a project in remarkably less time. But with more money spent on gas…
So as part of the preparation for the big move, studio/record company owner Brent Hoffenberg began moving old audio files into the digital realm. Some were from analog tape, and most were projects that had been abandoned for some reason or other. Some had been already mixed to two tracks, so no control over each individual track was available. If the guitar needed to be louder, the bass and vocal on that track would be louder, too. Challenging.
But we dove in. Brent had been bugging me for 20+ years to finish a version of The Cuckoo that had been recorded in the late 1980s or early 1990s. Banjo, bass, guitar and a vocal. The banjo drifted out of tune a bit, and the bass was rather mechanical sounding. Vocals were good, though. There were several spots to add full chorus solos throughout the song. First we added a new bass track. A bit of a challenge since I could not erase the original bass track, so I had to play to his time, but with a bit more of a swing to it, and admittedly, a few more notes. Then we had a drummer add his tracks, a fiddle player, a harmonica player, and I added an electric 12 string guitar. Then Brent played with the sound of the tracks so that the 25+ year old guitar and banjo were joined by the new tracks with a very similar sound and EQ. In the mix, we start with just the three folk instruments, and introduce the drums and electric 12 string guitar tracks slowly into the song. So it starts off folk, and ends up folk rock. Besides channeling my inner Roger McGuinn, we added a taste of distortion to the 12 string guitar solos. I think Pete Seeger would've been okay with that…
Although there are new songs on the project, the older material obviously presented more issues. Can my 66 year old voice singing harmony to my 35 year old voice sound okay? Yep, with the right EQ. Can the out of tune guitar be covered by another guitar or other instrument without sounding like it was added to cover an out of tune guitar? Regrettably, two songs that required a lot of work just didn't make it because there were too many problems.
The project, Before It Was Before, will be released this summer and I guess you can listen and decide if it worked. In the meantime, support live music when you can, and at least once a month when you can't. You don't have to spend an arm and leg to see and hear live music, since you should support local music too. Keep your eyes peeled to the FolkWorks calendar, and it's easy to subscribe to emailers from clubs and performing arts groups. More often than not, if you opt to join the email club you'll get early bird choices on upcoming shows, and sometimes even discounts. The Irvine Barclay recently offered 2 for 1 tickets to promote the fantastic roots band Bumper Jackson, who were worth three times the retail price! So enjoy yourself, and fall asleep tonight humming the songs you liked best.
Dennis Roger Reed is a singer-songwriter, musician and writer based in San Clemente, CA. He's released three solo CDs; appeared on two CDs with the newgrassy Andy Rau Band; three CDs with the roots rockers Blue Mama; a Swedish roots compilation CD called Rockin' at the Barn Volume 4; and one CD with blues roots band Suitcase Johnnie. His prose has appeared in a variety of publications such as the OC Weekly and MOJO magazine. Writing about his music has appeared in an eclectic group of publications such as Bass Player, Acoustic Musician, Dirty Linen, Blue Suede News, and Sing Out! He's performed at venues and festivals throughout the US and Canada. His oddest folk resume entry would be the period of several months in 2002 when he danced onstage as part of both Little Richard's and Paul Simon's revues. He was actually asked to do the former and condoned by the latter. He apparently knows no shame.
https://folkworks.org/wp-content/uploads/2020/10/PlasticMeltdownRecords-sm.gif
238
275
Steve Shapiro
https://folkworks.org/wp-content/uploads/2020/11/FolkWorks-logo-large.png
Steve Shapiro
2018-04-19 02:23:55
2020-11-18 10:22:26
BEFORE IT WAS BEFORE: GLUING THE PAST TO THE PRESENT