LINDSEY BUCKINGHAM GOES HIS OWN WAY
At The Orpheum Theatre
With Opener J.S. Ondara from Nairobi, Kenya
Friday October 12, 2018, 8:00pm
GUNFIGHT AT THE OK CORRAL
LOS ANGELES (FolkWorks)-Lindsey Buckingham has plenty to say before he ever takes the stage, and I'm not even referring to the lawsuit he filed last week against his former band Fleetwood Mac. Opening for him is African folk singer J.S. Ondara from Nairobi, Kenya via Minnesota—where he immigrated inspired by his adoration of Bob Dylan. He tells the story in his nine-page novella—which he had for sale for $5 in the 92 year-old lobby that once had a Wurlitzer Organ—The Starred and Striped Fairy of the West. He learned English as a second language in school and by listening to the songs of Pearl Jam, Nirvana, Neil Young and Dylan. His first album won't be released until February, 2019, Tales of America. With FolkWorks April 13, 2019 Folk/Roots Festival—From Zimbabwe to Appalachia—I figure I'm in the right place at the right time.
Ondara is a tall, dark, distinguished-looking gentleman dressed in a Mark Twain white suit and brown Sinatra-like Fedora hat. He plays an acoustic cutaway guitar and if Dylan has not always remembered his Jewish roots, this strange figure from another country has somehow acquired his own, with lines like "Somebody call the doctor 'cause the days of insanity are coming on"—and then the kicker—"Somebody call the Rebbi"—not, you will notice, "the Rabbi," which would be strange enough, but the east European Jewish pronunciation, "Rebbi." I could hardly believe what I was hearing—it was so charming, coming from a Kenyan. His new video, profiled on NPR today, is called The American Dream, an ironic version about a policeman carrying a rifle, and masked and hooded suspects on their way to purchase a gun. And right in the forefront one of them is wearing a paper mask scribbled with Dylan's iconic line from The Times, They Are a-Changin'," "Your sons and your daughters are beyond your command." The tag line is "It was just an American dream." He introduces each song with the modest disclaimer, "Here is another song you've never heard." But trust me—you will be hearing them in the future.
The most striking thing about Ondara's performance is his truly remarkable falsetto voice that highlights each song—and especially his one song presented a cappella. His songs—backed by rhythmic, folk-style acoustic strumming are rooted in American myth, history and legend, and his voice commands attention. I am grateful to Lindsey Buckingham for bringing this Nairobi immigrant on tour with him—in light of the tragic circumstances so many immigrants now find themselves in. Buckingham's actions speak louder than words in clearly defying the shameful "new normal" and letting us know that this country is still what JFK proclaimed it to be—"A Nation of Immigrants." His forty minute opening set was uplifting and a perfect complement to the folk-rock headliner to follow. Bravo! And speaking of Tales of America, here is one that frames the extraordinary concert I heard—a true tale from the Old West that has inspired movies, books and songs.
The original "Gunfight at the OK Corral" lasted only 30 seconds; Lindsey Buckingham's epic reimagining lasted just under two hours, and when the last shots rang out he and his musical brothers were still standing. The Clanton Gang showed up in absentia—aka Fleetwood Mac; Morgan and Virgil Earp and Doc Holliday were Buckingham's own keyboard, electric bass player and drummer. Wyatt Earp ambled onto the stage with his Buntline Special—aka Taylor 814-ce cutaway acoustic-electric guitar—aka Lindsey Buckingham—now a solo artist—at the historic Orpheum Theatre in downtown Los Angeles—aka the OK Corral. And for the next two hours—from 9 to 11pm—Wyatt proceeds to mow the outlaws down just the way the original Earp did on October 26, 1881 in Tombstone, Arizona. "I couldn't have hoped for a better homecoming," he exclaims at the end.
Born in Palo Alto, California in1949, Lindsey Buckingham turned 69 years old on October 3rd—the date Woody Guthrie died in 1967 and another folk singer was born—and put on the most amazing show I have ever seen. Every song and arrangement was a work of art unto itself, and the whole was greater than the sum of its parts—Coleridge's definition of a great work of art. The lighting and sound were both dazzling. It was spectacular.
Imagine the Beatles without George Harrison; imagine the Stones without Keith Richards; imagine U2 without the Edge; imagine Cream without Eric Clapton; now imagine Fleetwood Mac without Lindsey Buckingham. You don't have to; for right after the Grammy Musicares celebration last January, they fired Buckingham on the eve of their 2018 tour. He has now filed a lawsuit in Los Angeles Superior Court to recoup some of the 12 million dollars being fired will have cost him. Don't stop thinking about tomorrow he once sang~ now it's clear he hasn't. He was here to celebrate his three CD Solo Anthology: the Best of Lindsey Buckingham. With Never Going Back Again—his classic finger-style guitar piece—Lindsey Buckingham is never going back to Fleetwood Mac.
And neither am I. There's an old principle of law known as "What's good for the goose is good for the gander." It's as old as—well, as old as Mother Goose. In Fleetwood Mac's case the goose is Stevie Nicks; and Lindsey Buckingham is the gander. On virtually the same day it was announced that Stevie Nicks is nominated for the Rock and Roll Hall of Fame as a solo artist—and would become the first female artist to be elected as both a member of a band and subsequently as a solo artist—Lindsey Buckingham filed suit for having been fired from Fleetwood Mac for wanting to book a solo tour in addition to his bookings on the Fleetwood Mac tour. And guess who was the instigating member of the band who put her foot down to prevent him from doing so—it's Fleetwood Mac's way or the highway? That's right—Stevie Nicks. She got him fired for wanting to do exactly what she has been doing for twenty years—becoming known as a solo artist in addition to being a part of the band.
In the meantime, who's going to sing Don't Stop, thinking about tomorrow, on which Buckingham shared lead vocals with author Christine McVie? Not Buckingham. The alert audience—with a dozen requests—didn't even request it. Reuters reports, "Buckingham said he learned he had been dropped two days after a Grammy Musicares celebration in New York in January 2018 honoring the main members of the band - Stevie Nicks, Christine McVie, Mick Fleetwood, John McVie, and Buckingham."
"Less than a week after having shared a stage at Musicares, the other members of Fleetwood Mac had suddenly cut Buckingham off entirely," the lawsuit said.
"If there is a way to work this through, I believe we must try. I love you no matter what," he wrote earlier in the year. Rolling Stone reports that Buckingham blamed Nicks, his former girlfriend, for the rift, saying the band's manager told him that Nicks was angry when Buckingham smirked while she was giving a speech at the January Grammy event.
He put on as good a show at the Orpheum as he did in the L.A. courtroom this week. With its two glorious chandeliers and baroque stage curtains and restored antique theatre seats it becomes a trip down memory lane from its visual effect alone.
Buckingham is a most generous performer—both to his audience and his band. His introduction of them at the end was filled with enthusiasm and gratitude. Unfortunately, due to my seat so high up I didn't understand all of their names——but a reader kindly sent them to me: Jimmy Paxson-drums, Federico Pol, Jr.-bass, Brett Tuggle-keyboard and guitars, and Michael Kianka-keyboards. Buckingham was also deeply grateful to the audience for coming out to see him and what he called his "new start." Every song was punctuated at the end with his dynamic "Thank you!!" He was joyous throughout and kept thanking us for being there. Lindsey Buckingham is a great performer who gives his all.
My only counsel to Mr. Buckingham is, "Go Your Own Way." He always has. On Wikipedia I learn, "The band gave an early demo of the song to a Los Angeles DJ to test audience response. The DJ said the song would not work on the radio because of its complicated rhythm. Only then did Lindsey Buckingham add the acoustic guitar, later saying that the acoustic guitar part 'was the glue that brought the whole song into focus.'"
Go Your Own Way by Lindsey Buckingham was the first single from Fleetwood Mac's award winning eleventh LP Rumours, from February 4, 1977. It was the last song of the concert—before the encores:
[Verse 1]
Loving you isn't the right thing to do
How can I ever change things that I feel?
If I could maybe I'd give you my world
How can I when you won't take it from me?
[Chorus]
You can go your own way (go your own way)
You can call it another lonely day
You can go your own way (go your own way)…
But I didn't come to the Orpheum Theatre just looking for hits. I also wanted to hear Jill Fenimore's favorite finger-picking piece—Buckingham's Never Going Back Again—and it was worth the trip, $39.50 cheapest ticket and six flights of stairs climb to the upper balcony to row Q-126. As soon as the magical first notes came out of the speakers the full house gave him a standing ovation. It was just beautiful, and made me appreciate even more Jill's version—from whom I first heard it—and the effort it took her to master it.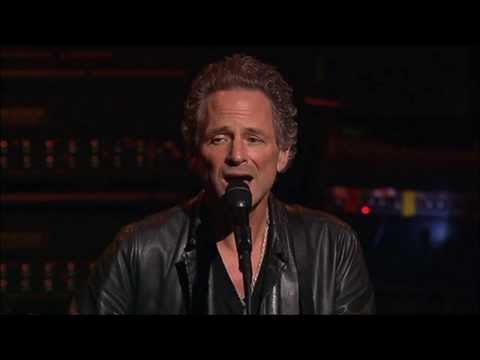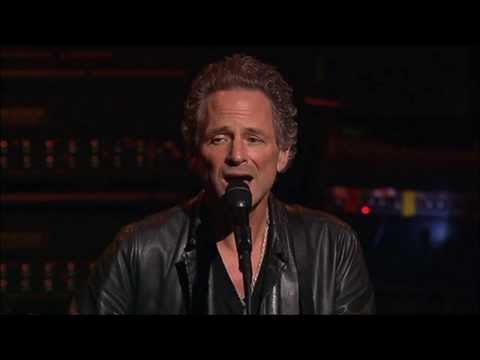 But mainly I was looking for a song that would put the concert on my "Gatekeepers of Freedom" shortlist at year's end. And after the first encore I thought, "Oh well, it's still a great concert." And then came a thunderous standing ovation and the second encore, a more recent song from 2008 on Lindsey Buckingham's solo album Gifts of Screws. The song is called Treason, and sounds like it was written today—not only as a love song inspired by personal betrayal, but for the progressive resistance to the undemocratic anti-immigrant policies and philosophy of hate emanating from the White House.
I called you up they said you weren't there
Years ago I was low why should I care?
I wandered down where the sky meets the sand
Closed my eyes told you lies out of my hand
Deep down there's freedom
Deep down there will be a reason
At the end of the season
We will rise from this treason…
Treason was picked up by the entire audience—who understood its contemporary relevance. Without any overt political statements—or mention of the lawsuit—he was understood throughout to be singing truth to power—personal and political. On Rolling Stone's list of the 100 Greatest Guitarists of All Time, Buckingham is 100. And unlike most of the others on the list he doesn't play with a pick. He plays almost exclusively with his thumb and bare fingers, due, he says, to coming up in the folk revival years—renowned Rick Turner Model 1 guitar—from which he goes back and forth to the Turner Renaissance acoustic. He developed a style that allows him to play both rock and folk—and emphasizes that the role of the guitar in his music is to frame the songs—not to show off as a guitarist. He credits Chet Atkins with giving him this perspective on his instrument.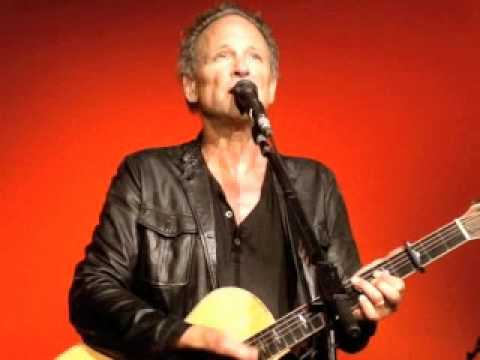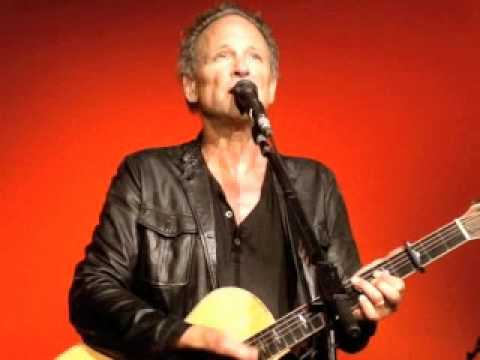 The historic Orpheum Theatre—restored to its former glory from when it was built in 1926—is at 842 South Broadway. Give my regards to Broadway! And to Wyatt Earp, who died in Los Angeles. And to Lindsey Buckingham, who was reborn here—last night at the Orpheum.
Folk singer Ross Altman has a PhD in Modern Literature from SUNY-Binghamton; he belongs to Local 47 AFM; Ross may be reached at This email address is being protected from spambots. You need JavaScript enabled to view it.