TOM PAXTON: THE VIEW FROM 80
In Concert at McCabe's - June 28, 2018 9:00pm
Literary historian Malcolm Cowley—author of Exile's Return: A Literary Odyssey of the 1920s—wrote a late book on a more personal theme—The View From 80. That's where Tom Paxton is now (b. Oct. 31, 1937), so why not employ Cowley's great title for this great folk singer-songwriter's long look back on a lifetime of songs that have cheered our spirits, confronted our foibles, challenged our idealism, entertained our children, protested our worst social failures, looked squarely at our injustices and made fun of himself along the way? That's what he rambled through at McCabe's last night, before leaving us with a brilliant satire of today's president's climate change deniers. It's a wondrous journey through the highs and lows of America in the second half of the 20th Century and first quarter of the 21st. It is also a celebration of McCabe's 60th anniversary—having opened in 1958—and still giving us the best in modern folk music—which Tom Paxton unquestionably is.
The 60th anniversary is measured by the ticket prices--$60 and $100 for VIP seats and a chance to meet the artists—who include Tom's new backup band, the Don Juans—who also open the show. To be fair, this show is also a benefit concert for Mr. Holland's Opus Foundation—an organization that funds arts education for children—so necessary in a state that passed Prop 13 and defunded arts education once considered a basic necessity of primary and secondary school but is no longer.
Paxton has always addressed the growing indignities of aging—as they have come upon him in times past: Modern Maturity, his delightful welcome to the age of 50, when he received like clockwork his first issue of the official magazine of AARP, and imagined the Rolling Stones' Mick Jagger needing an electric lift to make it up the staircase; and his comic masterpiece, Not Tonight, Marie, about being too tired to make love. But that was then—this is now: To the new octogenarian decade he adds: "All of my stalkers use walkers—all my groupies wear Depends—the glitz and glamour never ends." It takes the experience of old age to its Aristotelian entelechy—its logical conclusion—with both a keen eye and sense of humor—as funny as anything he's written.
But it's Paxton's lifelong passion for social justice that makes him stand out as an artist, with songs like Who Will Feed the People, his great song for the family farmer—as good as any song written by the more celebrated hosts of Farm Aid—and Hard Times Are Here Again—his powerful indictment of Reaganomics from the viewpoint of one of its beneficiaries who just received his pink slip--and here he once again follows this history with If the Poor Don't Matter (Then Neither Do I), which highlights the anti-immigrant hysteria of our current president. Paxton, as he always has, still speaks truth to power—from the bully pulpit of our best folk club—McCabe's Guitar Shop in Santa Monica. Bravo to McCabe's for finding, celebrating and bringing back the modern prophets of social protest like Paxton. He opened with What If, No Matter" ("how angry he was, how violent…how wrong… he couldn't lay hands on a gun.") That song should be in the Congressional Record.
As visiting former McCabe's Concert Director Lincoln Meyerson (from New Zealand, where he now lives with his fiancé Helena Horthy) confided to me during intermission, "We still need his voice—perhaps now more than ever." Amen. It was a joy to see him again, and meet his beautiful fiancé. He now has a beard, and loves New Zealand! Brian Rodriguez now shares his former responsibilities with Koko Peterson and did a lovely tribute for McCabe's 60th anniversary—starting back in 1958—the year the Kingston Trio's recording of fretless banjo-maker Frank Proffit's traditional song Tom Dooley hit the charts. What a long strange trip it's been.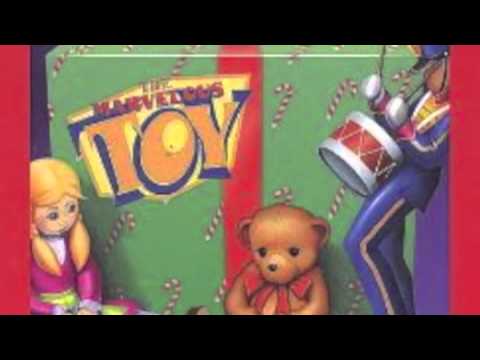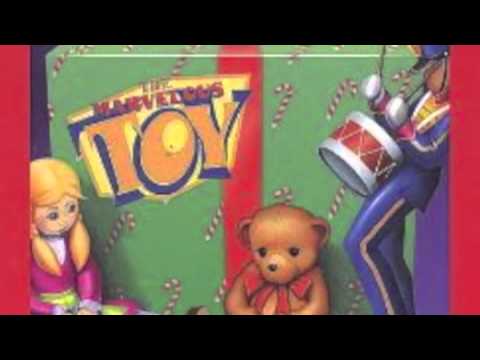 Nashville duo the Don Juans—Don Henry and Jon Vezner—provided brilliant accompaniment on keyboards, lead guitar, ukuleles and harmonium—as well as harmony vocals. They did a great job mastering Tom's extensive repertoire going back to 1960—when he first met Dave Van Ronk at Fort Dix, New Jersey—and incidentally wrote his first song in the army's typing class, Marvelous Toy—which an audience member requests toward the end of the show—a heartwarming moment for Tom. Would that there were more time.
He performed an indelible homage to Van Ronk—The Mayor of McDougal Street—who joined him as the un-credited co-star of the Coen Brother's portrait of the early 1960s folk revival Inside Llewyn Davis—where Llewyn (the character inspired by Dave Van Ronk) meets Tom during an army furlough and hears his then new song, Last Thing On My Mind. It's a riveting moment in the film—and underscores the centrality of Paxton and Van Ronk to the emerging revival—even as Bob Dylan is waiting in the wings—and only appears in the final scene when you suddenly realize that the rising star of the folk revival brings the movie to its climax with:
Fare thee well, my own true love
We'll meet another day, another time
It's not the leavin' that's a grievin' me
But my darling who's bound to stay behind.
It's both heartbreaking and inspiring at the same time—and shows you how much the Coen Brothers got right in their tribute to the Greeenwich Village folk scene of 1961. Fortunately, in the wake of Van Ronk's passing, both Tom and Bob are still here—and still making folk music that matters sixty years later. Van Ronk was his best friend and best man.
Just as moving as his beautiful tribute to Van Ronk is Paxton's wonderful portrait of Mississippi John Hurt—another early hero who he met at the Gaslight in 1963—Did You Hear John Hurt?
Did you hear John Hurt
Play his Creole Belle,
Spanish Fandango
That he loves so well
And did you love John Hurt
Did you shake his hand
Did you hear him
Sing his Candy Man
Did you hear him
Singing his Candy Man
The song ended with a couple of lovely verses from Hurt's My Creole Belle, the best tribute of the night to the traditional songs that underlay his folk-inspired catalog of well over 1,000 songs:
It was a frosty night
It was beginning to snow
On the village streets
The wind began to blow
We all came to the Cellar
We all emptied the bar
To hear a little old fellow
Play his shiny guitar
(Chorus)
On a straight-back chair
With his felt hat on
He tickled our fancies
With his Avalon (Hurt's Mississippi home town—where he was rediscovered in 1963)
And everybody passin'
Down McDougal Street
Cocked their heads and listened
To the tappin' feet
(Chorus)
Did you hear John Hurt…?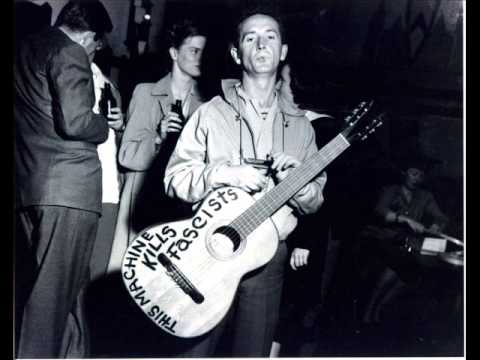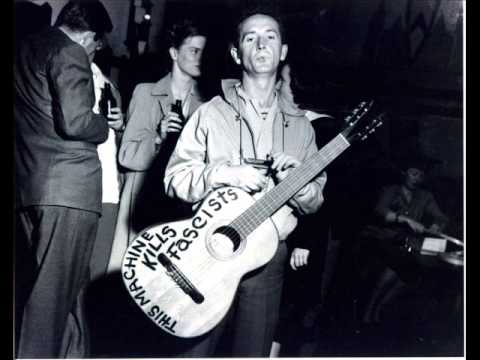 Paxton is a link on this long chain going back to Woody—who he also memorialized in his powerful song, They Couldn't Take the Music. That chain may now be a little ragged and frayed around the edges, but with Paxton's long memory and dedication to preserving the names of all who came before, it still holds this great tradition together. And after a wonderfully entertaining show with many stops along the way going back through the decades to 1970, which he highlights with his still timely Earth Day classic Whose Garden Was This, ("I first sang this at McCabe's in 1970—why stop now?") Tom ended with a tribute Pete Seeger.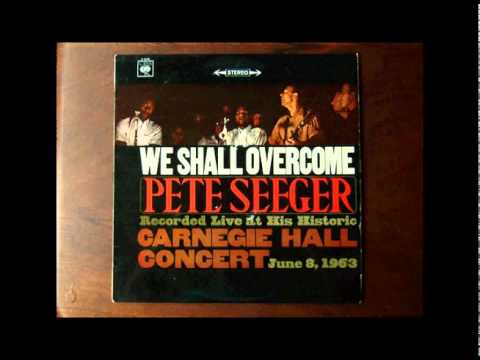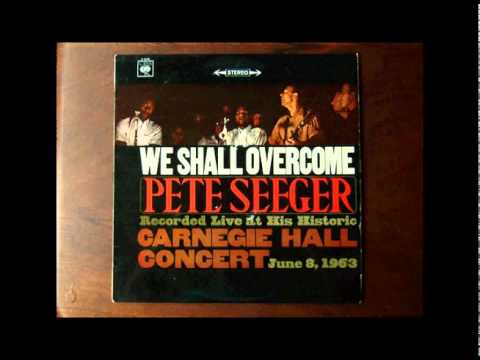 It was Pete who gave Tom his entre into the widest possible folk audience—by performing My Rambling Boy at Carnegie Hall with the Weavers in their landmark return concert of 1963 (released on Vanguard Records)—only two weeks after he learned it! Paxton had asked him if he would listen to a new song he had just written, and Pete (in Tom's perfectly mimed voice of America's greatest folk singer—) "Why sure!" Then, to Paxton's amazement, he sang it at Carnegie Hall and single-handedly made him a new folk music star. That was the power of Pete—who also helped Dylan by singing A Hard Rain's a-Gonna Fall all over the world.
Paxton let McCabe's loyal audience know that he owed his career to Pete—and not only his career—but his generation's large place in the firmament. "Had it not been for Pete we never would have caught fire"—and most meaningfully—"I wouldn't be here tonight." So to end, he sang Rambling Boy for Pete, and the whole audience joyously sang along—again in Pete's honor. The standing ovation he received was thus not only for him—but truly for the entire world of folk music—and the humane values he champions—still going strong at 80. His eyes were still on the prize—as he recounted in his song for Isaiah early in the two-hour plus show:
How beautiful upon the mountain
Are the steps of those who walk in peace
-but they are also on the folk heroes whose legacy he does such a great job to carry on. Bravo!
With thanks to Brian Rodriguez for the press pass to cover this wonderful show!
Folk singer Ross Altman has a PhD in Modern Literature from SUNY-Binghamton; he belongs to Local 47 (AFM); Ross may be reached at This email address is being protected from spambots. You need JavaScript enabled to view it.