UCLA OLD-TIME STRING BAND ENSEMBLE
Spring Festival of World Music and Jazz Concert – May 31, 7:00pm
A few weeks ago, I wrapped up my work day and happily braced myself for rush hour on the 405 to attend the end of the school year performance by the UCLA Old-Time String Band Ensemble. The concert is part of the annual Spring Festival of World Music and Jazz which features the various Department of Ethnomusicology's jazz and folk music ensembles playing everything from music of the Balkans, Near East, West Africa and China to a little closer to home with the Old-Time String Band Ensemble.
Under the direction of David Bragger, the Old-Time String Band Ensemble performs traditional music of rural America. David is probably better known locally for his band Sausage Grinder and record label The Old-Time Tiki Parlour which continues to release CDs and DVDs of some of the very best American old-time artists. This was David's second year directing the ensemble and it was a sheer delight to see how, in the course of a school year, he was able to mold this mix of 16 UCLA students and community participants into a competent and spirited world class ensemble, featuring fiddle, banjo, mandolin, guitar, concertina, harmonica, washboard, vocals and more.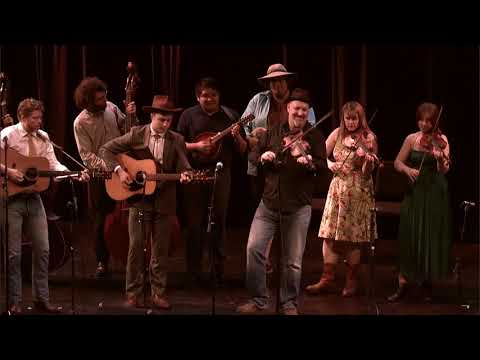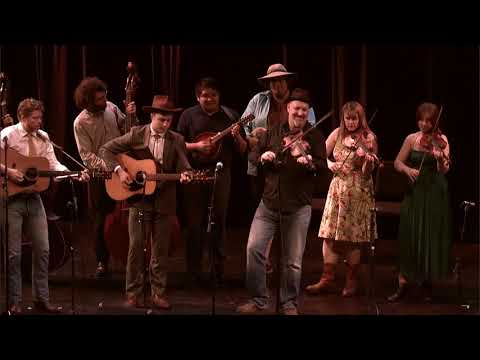 The ensemble opened with the wild Ozark Fort Smith Breakdown, first recorded in the 1920s, complete with inspired hoots and hollers and followed this with the Mississippi Sheiks' 1930 classic Sitting On Top of the World with the entire ensemble belting out the bluesy chorus with great enthusiasm. They followed with Grey Owl, a newly composed reel from fiddler John Arcand of the mixed Native American-European Métis people and followed this with the traditional banjo song, The Cuckoo.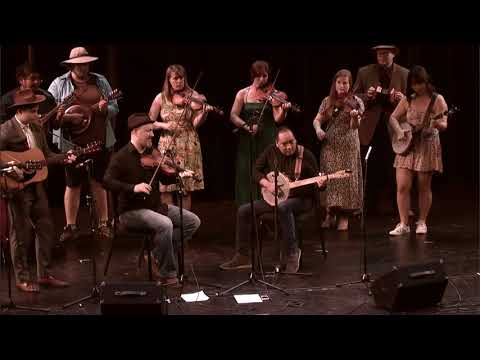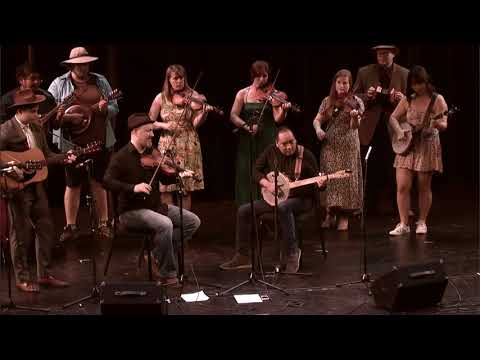 In a genre often incorrectly associated with white, rural America, David has long championed Old-Time fiddle, banjo and mandolin repertoire of African-Americans who were instrumental in the development of this genre of classic American folk music. David shared a touching story of how he learned Over the Mountain from his mentor, Illinois fiddler Mel Durham who learned the tune from a former slave, Alonzo Janes and shared how he recently made contact with the descendants of Alonzo and was able to share their ancestor's music with them for the first time. Following this, was African-American mandolin and fiddle legend Howard Armstrong's (aka Louie Bluie) classic State Street Rag.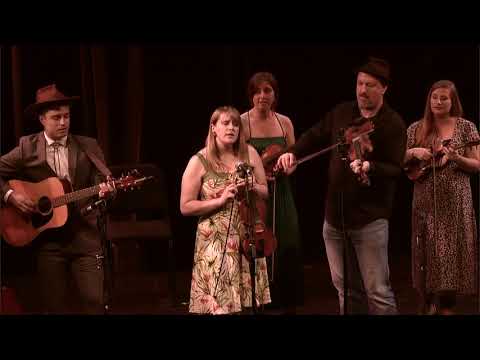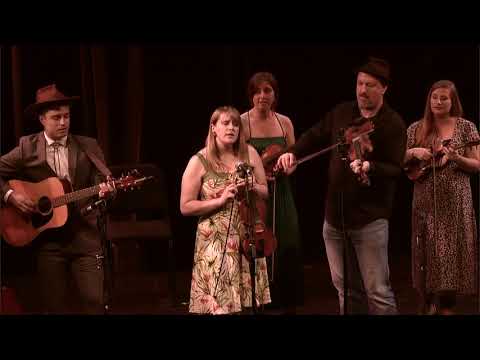 The concert progressed with rousing renditions of early Georgia string band, the Skillet Licker's Flop-Eared Mule; seminal Round Peak, North Carolina Tommy Jarrell's Devil in the Haystack; Pennsylvania fiddler Sarah Armstrong's Old Reel and the classic Arkansas Traveller. A personal favorite was a sublime Carter Family cover of You've Been a Friend to Me and the hilarious Cluck Old Hen that closed out the show.
I play old-time music year round and attend a lot of old-time concerts and have even played this concert series in the past, albeit in the Balkan Ensemble; and truthfully, this was as great an old-time concert as you are likely to hear pretty much anywhere. This is the second year I've thoroughly enjoyed David's ensemble and they just keep getting better and better. A local tour de force and frankly, I can't wait for next year!
Pat Mac Swyney is a local musician and teacher who currently plays Traditional Jazz with The SWING RIOTS Quirkette; Balkan with NEVENKA; and Old-Time with The SHAKYTOWN RAMBLERS & DEAD ROOSTER Memorial String Band