RIP: Ed Henry
(September 22, 1941-December 5, 2022)
Ed Henry died at home on December 5 at the age of 81. Born in North Platte, NE to Oscar Henry and Joyce Reitan Henry, he grew up with sisters Merm and Geege, and was an avid model airplane builder.
Ed earned an engineering degree from General Motors Institute of Technology, then changed course to pursue a doctorate in cultural anthropology at Michigan State University. He conducted research on the folk music of villages in northern India, traveling there eight times over four decades to record musicians in their context.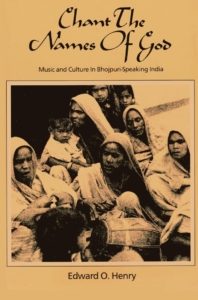 He taught at SDSU from 1974–2007, publishing a book, "Chant the Names of God," a long-playing record of the same title, and a CD of women's songs.
Ed attributed his lifelong love of music to his mother forcing him to sing in the Methodist church children's choir. He was skilled at numerous instruments, especially guitar and hammered dulcimer, and played a wide variety of music including blues, classical, traditional Irish, and old-time American as well as his own compositions. He loved to sing in harmony.
In retirement, Ed became a passionate bird photographer and traveled with his wife Connie to many countries to capture images of interesting and beautiful birds, many of which can be viewed on Instagram.
He is survived by his wife Connie, son Evan, daughter-in-law Hallie, grandson Sullivan, daughter Marissa, son-in-law Alex, and sister Geege Boyle.
In lieu of flowers, please consider donations to San Diego Audubon Society.
Published by San Diego Union-Tribune from Dec. 11 to Dec. 18, 2022.
https://folkworks.org/wp-content/uploads/2022/12/ed-henry-headshot.jpg
475
428
FolkWorks
https://folkworks.org/wp-content/uploads/2020/11/FolkWorks-logo-large.png
FolkWorks
2022-12-30 16:08:48
2022-12-30 16:09:14
RIP: Ed Henry
(September 22, 1941-December 5, 2022)