Triple Crown: A Long Strange Week for Folk Music
RIP: Will Holt (April 30, 1929 – May 31, 2015),
Jean Ritchie (December 8, 1922 – June 1, 2015),
and Ronnie Gilbert (September 7, 1926 – June 6, 2015)
| | | |
| --- | --- | --- |
| | | |
American Pharoah wasn't the only Triple Crown winner last Saturday, June 6, D-Day. God took home the Belmont when he crowned the Weavers Ronnie Gilbert and gave her an angel's wings; she already had an angel's voice. What a long strange week it has been.
The gods of folk music, as if in a conspiracy of malevolent intent, have robbed us of three of our most significant and distinctive voices—like a destruction myth parody of Genesis: In the beginning God took home the songwriter and popular folk musician Will Holt, who wrote Lemon Tree; and on the 2nd day God took home the singing family of the Cumberlands' Jean Ritchie, who wrote Black Waters and The L & N Don't Stop Here Anymore; and even on the 7th day God did not rest—He sent his henchmen to take the gorgeous alto of The Weavers, Ronnie Gilbert, whose clarion voice soared high above Pete Seeger, Lee Hayes and Fred Hellerman—raising them to the skies.
Will Holt (April 30, 1929 – May 31, 2015), Jean Ritchie (December 8, 1922 – June 1, 2015), and Ronnie Gilbert (September 7, 1926 – June 6, 2015) - The Triple Crown of Folk Music - all died within one week of each other; a good week for Heaven, perhaps, but not so good for folk music. Each of them has been the subject of major national obituaries, so I won't repeat a lot of the basic facts of their lives here. But each of them had a significant unheralded impact on the direction and focus of modern folk music, and that is a story that was often left untold in the more celebrated arcs of their public careers. So let me tell it here.
Completely unmentioned in the Washington Post account of Will Holt's success as a songwriter and Broadway lyricist and composer was the fact that he was the first to record Bess Lomax Hawes and Jackie Steinberg's modern political protest classic Charlie On the MTA—for Coral Records. And Will Holt recorded the actual song that they wrote—the first and last artist to do so—with the concluding verse saying "vote for Walter O'Brien" the real-life Progressive Party candidate for Mayor of Boston in 1949, the year after Henry Wallace ran for President against Harry Truman on the Progressive ticket.
Walter O'Brien was soon tagged as a Communist—and the Progressive Party as a Communist Front. Directed by Red Channels—a pre-McCarthy witch hunt that went after America's greatest folk singers, including World War Two veterans like Woody Guthrie and Pete Seeger—the right wing organization succeeded in blacklisting Pete, The Weavers and even San Diego's marine biologist/folk singer Sam Hinton. They also succeeded in forcing Coral Records to take Walter O'Brien's name off the song about the man who never returned—which they did by clumsily editing his name out of Will Holt's vocal track and substituting the fictional "George O'Brien."
That is the source for the Kingston Trio's 1958 hit version—which correspondingly offended no one, the first of a long line of hits that offended no one. As founding member Dave Guard so eloquently and honestly put it: "We didn't want to end up like the Weavers." Be assured, they didn't—with all that implies.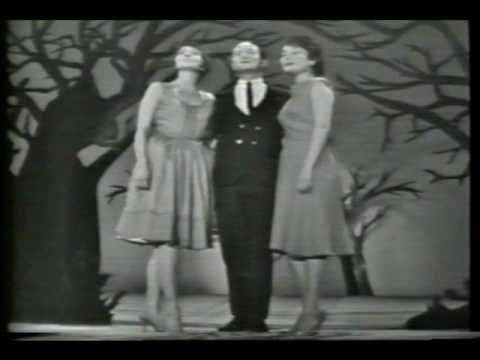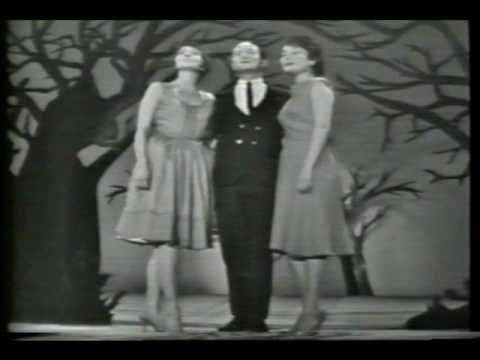 Will Holt went on to write his own hit song—Lemon Tree—for Peter, Paul and Mary and Trini Lopez, but I shall always revere his name for speaking truth to power when it was dangerous to do so—and letting the chips fall where they may. He may be gone, but he is not forgotten. Will Holt also continues to sing in my heart as the only major modern folk singer who studied with Richard Dyer-Bennett, and carried the mantle of the lute-trained guitarist and pure tenor vocalist—a significant departure when virtually everyone else was trying to be the Second Coming of Woody Guthrie.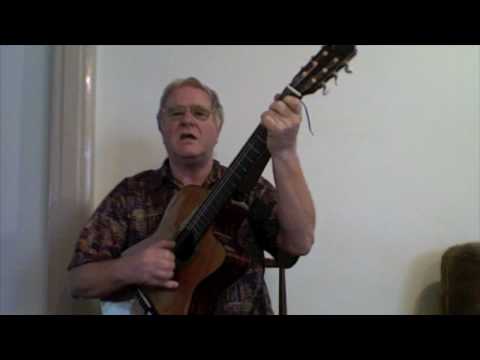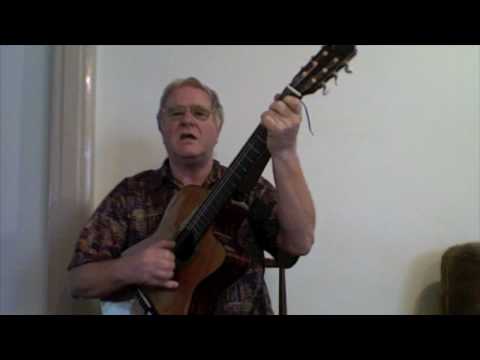 Jean Ritchie became best known for doing for the mountain dulcimer what Pete Seeger did for the 5-string banjo and Leadbelly did for the 12-string guitar—bringing it into the mainstream of American music—and inspiring Elaine and Clark Weissman's California Traditional Music Society to name their longstanding Summer Solstice Festival of Traditional Music, Dance and Storytelling after Jean Ritchie's signature instrument: "The Dulcimer Festival." In 1983—long before The National Endowment for the Arts took notice of her—Elaine and Clark made her the first recipient of their Lifetime Achievement Award—which was held in conjunction with the festival at Cal State Northridge that year. They brought Jean Ritchie to Los Angeles—all the way from Kentucky—and made her the star of the festival. I was so proud just to be in the same festival with her it set my course for life.
That is where I heard her most telling self-effacing story, from her acceptance speech and follow-up concert—about asking Doc Watson to accompany her on the Riddle Song, I Gave My Love a Cherry. When he did so, with a very un-Doc Watson like accompaniment, she protested to him that he didn't take a break, or do any fancy picking. "But Jean," Doc replied, "I did just what the song called for."
Doc Watson's approach, as conveyed with a twinkle in her eye by Jean Ritchie, to do "just what the song called for," has guided my approach to guitar accompaniment ever since. In other words, do not put yourself between the song and the audience: put the song first. If it's good enough for Doc, it's good enough for me.
Jean Ritchie's protest songs for the mountains she came from—the Appalachians—put a powerful spotlight on the ravages of strip mining that destroyed not only the mountains but the polluted rivers reflected in her song Black Waters. Her songs were not the newspaper editorials of well-meaning outsiders but the lyrical laments of a native Kentuckian, someone for whom this environmental atrocity affected their family's health and children's growth. She was the first to give voice to "The Other America" that Michael Harrington wrote about in the book that would eventually bring Bobby Kennedy out of the Hamptons down to the front porch of southern poverty. Her matchless songs are the soundtrack of America's forgotten poor whites. They were in the frontlines of LBJ's War on Poverty.
While Jean Ritchie would eventually leave Kentucky to join the folk revival in New York City in the 1960s, where my friend storyteller and singer Katy Rydell met her and learned directly from her how to play the mountain dulcimer, toward the end of her life Jean returned to her home in Berea, Kentucky—where she made new friends like FolkWorks own Susie Glaze, who hails from Jean's neighboring state of Tennessee—and who brought to a grateful Jean her passion and deep understanding of Jean's music. During a difficult period of her life, when her own ability to communicate was seriously curtailed by a stroke, Susie joined the effort to create a new tribute album for Jean—to lift their voices on behalf of Jean's legacy, and fortunately completed this labor of love in time for Jean Ritchie to be there for the celebrated release concert—described in Susie's beautiful column last year. Like the great Pete Seeger said, in Quite Early Morning, "And when these fingers can strum no longer/give the old guitar [or dulcimer] to young ones stronger." Jean Ritchie's legacy is now in Susie Glaze's capable hands, "singing the moon up" for another generation.
Ronnie Gilbert—the heart and soul of the Weavers—one woman who was more than a match for all three men in the group—was folk music's final loss this past week. When she joined the group in 1949, on the eve of the modern folk revival launched with their first record, commercial folk music had seen nothing like her. True, except for one significant fact: there was no "commercial folk music" before the Weavers, and the Weavers would not have made it without her. Perhaps Pete and Lee and Freddie could have carried Goodnight Irene, but it wasn't Goodnight Irene that put them on top. That was only the B-side of their first single; it was the A-side that became their first hit—and that was the Israeli dance song Tzena, Tzena, Tzena, Tzena—for which Ronnie Gilbert sang lead vocal. Ronnie Gilbert gave that song its extraordinary joire de vivre—the one sound on the recording that can go toe to toe with Pete's brilliant banjo playing. It was a number 1 hit before Goodnight Irene had even been heard on the airwaves.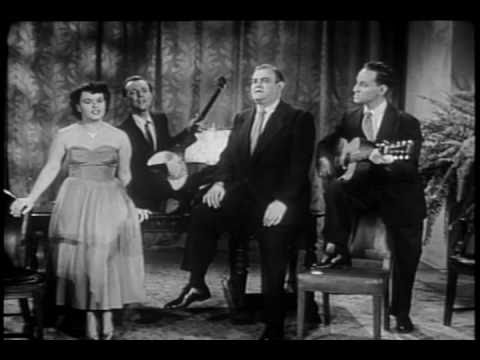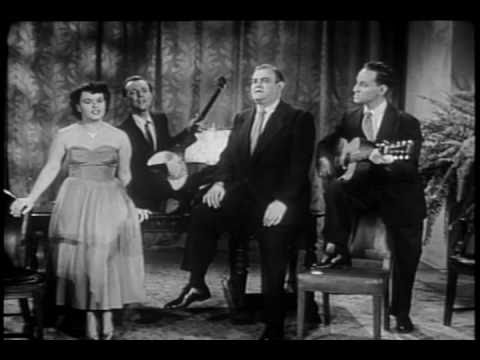 Only six months later, unfortunately after Leadbelly passed away on December 6, 1949, so he never got to hear it—an industrious experimental New York City DJ turned the record over and saw the title Goodnight Irene. It was after midnight on a hot August night, and he thought, "Well, the bosses probably won't mind if I play the B-side just once—after midnight so few people will be listening." He put it on—and the switch board lit up—people wanted to hear it again, and again; by morning the Weavers had a double-sided hit record and Goodnight Irene went on to become Life Magazine's Song of the Half Century.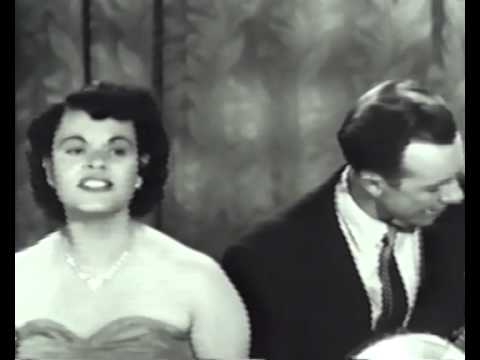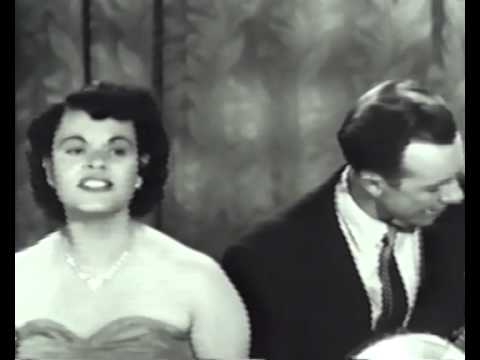 As a result of Ronnie Gilbert changing the basic vocal structure of modern folk groups, the Gateway Singers, the Rooftop Singers, and of course Peter, Paul and Mary all featured a strong female vocalist. Ronnie Gilbert also paved the way for Ian and Sylvia and Mimi and Richard Farina—the extraordinary outreach of one great voice that changed modern folk music forever.
As Ronnie sang in the Weaver's wonderful Scottish love song, I Know Where I'm Going, she did indeed have a true calling and purpose in the music she helped bring to life. Listen to her soothing rendition of the Weavers' Indonesian lullaby, Suliram—to my ear the most beautiful song she ever recorded; her voice is so achingly pure you should not be behind the wheel when you are listening—or you will fall asleep at the wheel.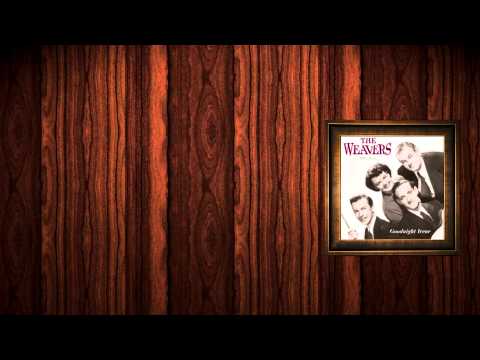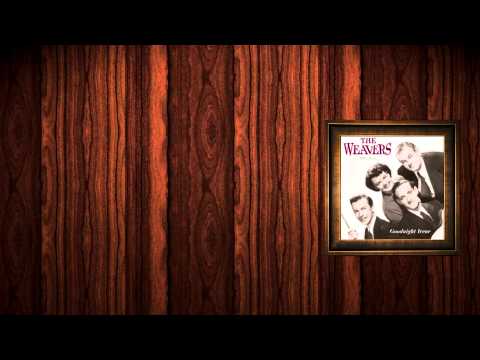 And yet, before you get too comfortable, put on her rendition of the great Spanish Civil War song Venga Jaleo, whose words were written to an old Spanish tune by poet Garcia Lorca during the doomed defense of Madrid in 1938. This anthem of the Fifth Regiment with Ronnie Gilbert singing lead will thrill you to the bone. From a tender quiet Indonesian lullaby to a militant anti-fascist song for Spanish democracy Ronnie Gilbert carried the entire human family and range of emotions in her clarion voice. She inspired Mary Travers and later on, Holly Near, to want to—in Holly's words—be "A Singer in the Storm."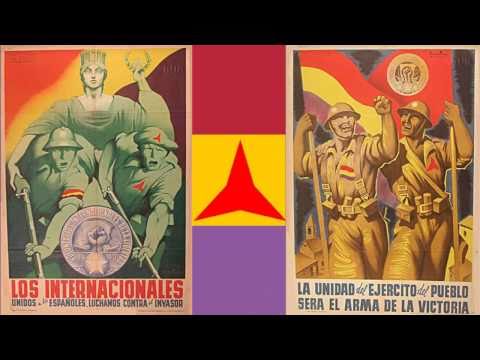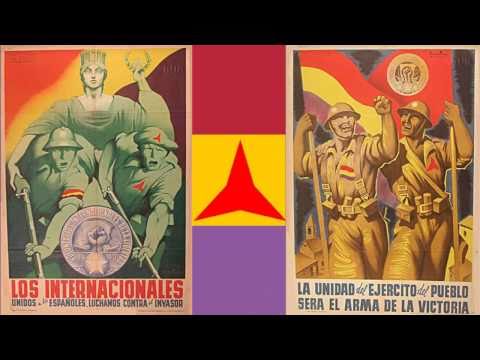 More importantly, she inspired her fellow Weavers—without whom there would have been no folk revival.
Will Holt, Jean Ritchie, and Ronnie Gilbert; Heaven is singing louder and with more meaning than ever, since they arrived—with Ronnie singing lead on When the Saints Go Marching In. Fortunately, we still have their records; I'm putting mine on right now.
With thanks to my friends Milt Rosenberg and Mike Perlowin, who sent me the first notices of their passing.
Will Holt obituaries: The Washington Post, New York Times, Newsday, Vintage Vinyl News Music
Jean Ritchie obituaries: The Washington Post, The Wall Street Journal, The New York Times, Vintage Vinyl News Music, NPR
Ronnie Gilbert obituaries: The Washington Post, The New York Times, Huffington Post, NPR
On Saturday, June 13 at 2:00pm, Ross performs his one-man show Of Thee I Sing: the Magna Carta @ 800 at the Allendale Branch Library in Pasadena, 1130 S. Marengo Ave., Pasadena, CA 91106; 626-744-7260 ; free.
On Sunday, July 4 at 4:00pm, Ross with special guests Carolyn Hester and Len Chandler perform the second show celebrating the 800th anniversary of the Magna Carta at Beyond Baroque Literary Arts Center, 681 Venice Blvd. Venice, CA 90291; 310-822-3006 ; $10.
Los Angeles folk singer Ross Altman has a PhD in Modern Literature. Ross may be reached at This email address is being protected from spambots. You need JavaScript enabled to view it.