ANATOMY OF A BAND: SUSIE GLAZE & THE HILONESOME BAND 2003 TO 2016
[Anatomy of a Band: We are excited to introduce a new series of articles for FolkWorks. We asked Susie Glaze and the members of the Hilonesome Band to write individual essays about their insights and experiences with the band. It was intentionally left open ended so that they could present their individual take. The Band started in 2003 and officially ended in 2016. Susie's new band, The Susie Glaze New Folk Ensemble is the latest incarnation which started last year. The series will be presented weekly, each member of the band in turn. We hope you enjoy this.]
Susie Glaze, Lead Singer, Guitar, Appalachian Dulcimer and Autoharp
In doing research for this article I've spent a good bit of time gathering photographs, and this was astounding – how long and how far we've come and how much we accomplished was overpowering to me! But looking at all of these pictures has helped me recall the years and do so fondly. When one looks back over a period of time to years gone by there is an objectivity in perspective that wasn't possible while the years and days were being lived, and it's so interesting to be given the chance to sum up in this way.
To begin at the beginning, the original Hilonesome Band was formed in 2003. My husband Steve Rankin and I founded the band with Rob Carlson to showcase the original songwriting we uncovered in Rob's vast archive. I had released my first (and at that time I believed it would be my only) solo recording project Home on the Hill in 2002. Rob and Steve and I began meeting and working on Rob's quite large collection of originals, and what was coming out of those sessions was very exciting. Naturally being a performer, I wanted to play the songs out and find venues. We solicited our friend from the Eight Hand String Band (which band had backed me on Home on the Hill), Fred Sanders on bass, to provide support and also ideas for arrangements and instrumentation. Eventually Charlie Otte, also from The Eight Hand Band joined us (after he started hearing what we were working on and how great it was truly becoming), on fiddle, and lastly, we added Rodger Phillips on banjo. The work among all of us was always collaborative, with each player lending great ideas. That work went on for a whole year during 2004 and resulted in our first full-length CD in 2005 Blue Eyed Darlin' (which won the Just Plain Folks Music Award for Best Roots Album in 2006). Our direction was Bluegrass at the time, as it was our passion and our strength. Later in our career, Rob's writing began to incorporate other genre elements and the direction of the work led us into showcasing these divergent sounds through instrumentation and arrangement, such as the Celtic-influenced The Dark Eileen and White Swan. Bluegrass and folk began to blend further as we covered songs by Ernest Troost, David Olney, Irish composer Denise Hagan, and of course my mentor, friend and inspiration, the late great Jean Ritchie.
As the years flowed by, other natural evolutions took place and we lost a few players and reconfigured our personnel. Charlie Otte left the band to be replaced by Mark Indictor on fiddle, and we decided to let go of the banjo in order to introduce the bouzouki (played by Steve) for a less grassy sound. It seemed to fit where we were headed artistically. The quintet of myself, Rob, Steve, Fred and Mark became the longest-running Hilonesome Band personnel, taking us from 2010 up to 2016 when Rob decided to stop performing full time. The individual gifts that we each brought to the table has created an extremely unique and satisfying experience over the years, both for us and for our audiences.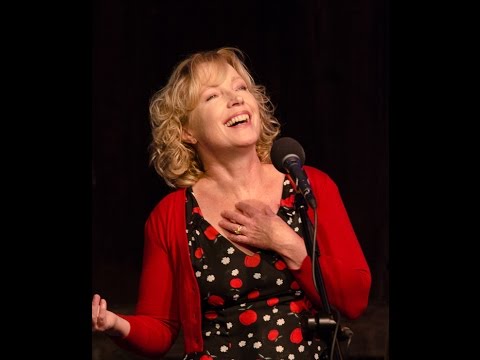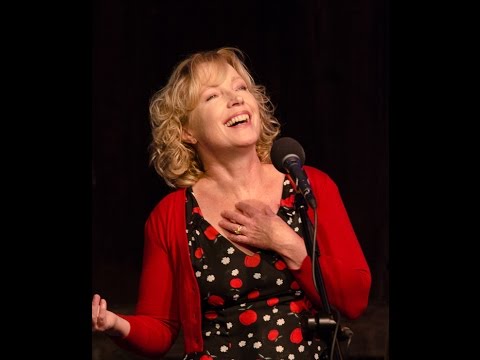 Susie Glaze & the Hilonesome Band perform their original "White Swan" at Gilroy private house concert, September 2014. Song by Rob Carlson (lead guitar), with Susie Glaze on lead vocal/high strung guitar, Steve Rankin, mandolin, Fred Sanders, Steve Rankin, mandolin, Fred Sanders
(https://www.youtube.com/watch?v=oC--ZGjwGx4)
Our process for new material always began with Rob bringing new songs to Steve and me. The three of us would "woodshed" on each one, inventing instrumentation, interpretation and arrangement. When a song was at a particular place in its development, i.e., the "bones" of the music itself were set, we gathered in Fred and Mark to get their ideas. So, it was always collaborative and deeply creative among all of us. We, in essence, made each song, all together, each time. This process also applied to cover tunes. For a recent example, in the case of a new tune we've just worked on, Jean Ritchie's One I Love, we've given it a Pentangle treatment, i.e., a folk-rock feeling that amps up Jean's sweet love song to make it dynamic and exciting.
I was always so supported by Rob and Steve, especially during our woodsheds. I learned so much as a budding player, both on guitar and dulcimer, from them. Rob as composer and Steve as arranger made room for my fledgling chops on both instruments and taught me so much about playing. They even put up with the autoharp, and lovingly arranged and accompanied my covers of the Jean Ritchie tunes I loved so much. Their patience and support was naturally adopted by the other players as the years rolled on, and I'm grateful to all of them for their gentleness with me in the instruction, and patience with all my mistakes.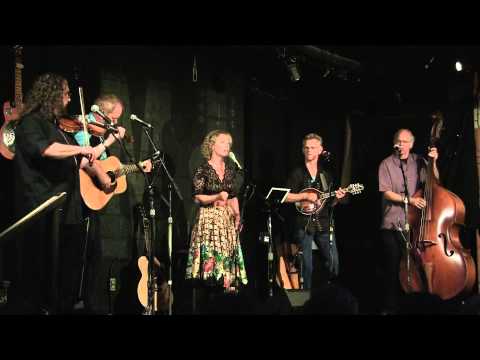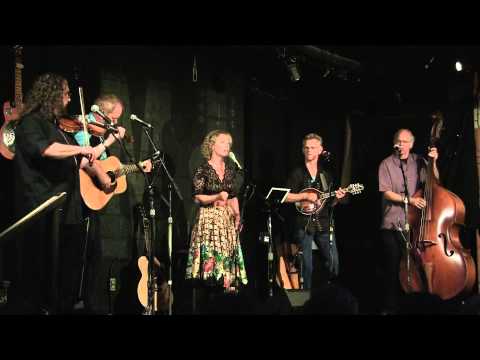 Blue Eyed Darlin' and Writing for This Voice
With all of the incredible talent assembled in the Hilonesome Band over the years, I believe that the strongest and most unique element of our work was in the original songwriting of Rob Carlson. This work was multi-layered, sophisticated and complex. I also thought that Rob's writing was incredibly elegant. It was exciting and gratifying for me to have a gifted songwriter penning songs for my voice and setting his work in the sounds of traditional balladry and other historical styles, writing to my strengths as an artist. The best example of this was in the writing of the song Blue Eyed Darlin'. Rob was exposed to the work of Jean Ritchie through me and the concept of the murder ballad inspired him to write something new – a twist on the old form, incorporating a modern take on tragedy's outcome, a "new twist on the old form" as I say in introductions. I advised him on the writing and helped develop the song's arrangement and orchestration. It was thrilling to create a new song that sounded old (many audiences marveled to learn that this song was not an ancient ballad). The year after we released it, the CD Blue Eyed Darlin' won the Just Plain Folks Music Award for Best Roots Album of 2006.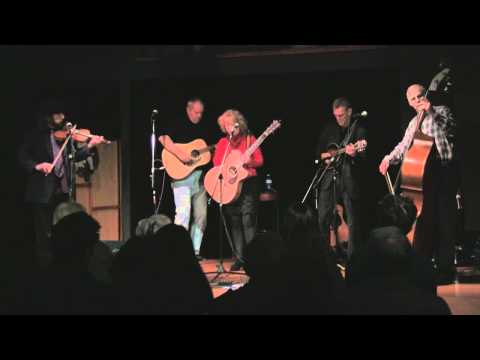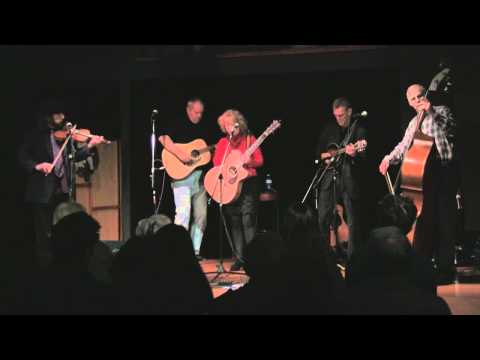 I Wrote Too: The Dark Eileen and Without Words
The Dark Eileen: Rob had been reading a book called "How the Irish Saved Civilization" and had come across the story of a woman who lived in Ireland in the 18th century and had become known as "The Dark Eileen." As a result of the religious tensions and, some would call persecution, between Catholics and Protestants at that time, Eileen's young husband had been tragically murdered. The historical story that is told is that she keened (a form of grieving that involves singing) at the graveside of her husband, Arthur O'Leary, for a 400-stanza improvised poem that was noted down in the original Gaelic. This story piqued Rob's curiosity, and he brought it to me as a possible song topic. We started a series of talks about Eileen and began to form a poem of our own. Those talks went on for quite a while … I'm thinking it was about two years of talks over it. It was a great collaboration over a piece of poetry, and I believe that the resulting song Dark Eileen (on our album White Swan) is a truly grand opus and one of our finest accomplishments in original songwriting.
At some point, Rob asked me the question I was frightened of: was there something I could write a song about, a story from my life that was material for a song. I was frightened of it because of such emotional exposure, but I dove into it with trust in Rob. Without Words was the resulting song, and its power totally took me by surprise. I had no idea until I performed it in public that it would be such a profound experience, and because it talks about a huge emotional loss, quite difficult to get through. But I leave it to the world in pride of the music and the testimony of the story.
High Points and What I Miss
In thinking back about the years spent on the road and in collaboration, there were many high points and great adventures with my brothers of the Hilonesome Band. I was proud and gratified to make inroads into the Northern California Bluegrass and Folk scene, performing many times at The Freight & Salvage in Berkeley (releasing Live at the Freight & Salvage in 2011), the Palm's Playhouse with Joe Craven, Kuumbwa Jazz, and other venues and festivals. We've collaborated with greats there such as Laurie Lewis (she produced our 2008 CD Green Kentucky Blues"), Bill Evans (he appears on our "Live" album from the Freight), and shared bills with the former ensemble Houston Jones. Here in Southern California I've been most gratified to perform at McCabe's Guitar Shop on many occasions since 2010, The Broad Stage, The Hollywood Bowl, and also to produce our curated monthly show series "The Woodshed Sessions" for the entire year of 2014 at the Coffee Gallery Backstage. We've been official showcase artists at International Folk Alliance and most notably and recently were on the bill for 2016 Merlefest. The great Herb Pedersen produced our last studio album Not That Kind of Girl and we welcomed Chris Hillman as our guest on that album. And though we did stay mostly in California and the West, our career took us to Chicago on two occasions to perform on the live radio show "Folk Stage" with Rich Warren on WFMT.
With the change in personnel in mid-2016, the remaining quartet decided to change the name of our group to The Susie Glaze New Folk Ensemble for a number of reasons, the biggest one being that we wanted to move away from a Bluegrass description in our band name, which "Hilonesome" certainly was. We also wanted to remain open to new configurations in our performing personnel from show to show, preparing duo and trio shows, filling the gap in smaller venues, house concerts, showcases, etc.
I'm gratified, looking back, on all we've accomplished and I look forward to more. On the personal side, I was very sad when Rob decided to quit the band. Now, with some passage of time, I'm realizing that I actually have Rob to thank – not only for all the wonderful songs and years of collaboration, but also for spurring on my evolution as an artist.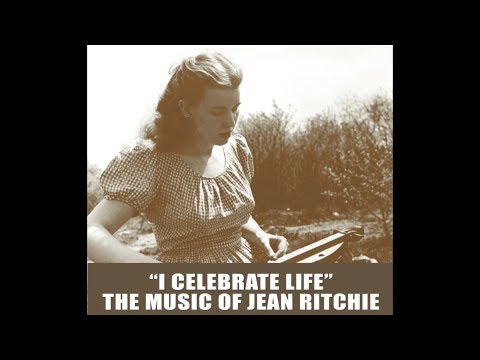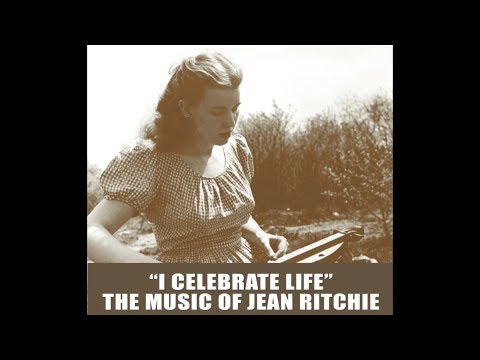 Going forward, my work will be taking me into more teaching and presenting workshops, and I'm also currently developing a Jean Ritchie tribute show that will tour this spring on the East coast, the "I Celebrate Life" tour, with Jon Pickow, Dan Schatz and Kenny Kosek. My experience and years with the Hilonesome Band will be always with me. What I miss, though, and will forever, is the big group effort and all of the true, compassionate and joyful community in art that we created. I'll always be grateful to everyone who worked in this group collaboration through the years, for all they've contributed and for how they helped me grow. I dedicated our album "Not That Kind of Girl" to them, my brothers in music, saying that they were the magic carpet upon which I fly.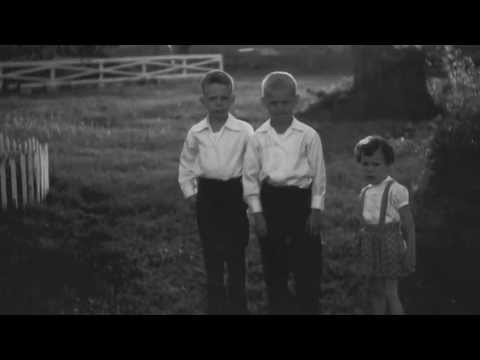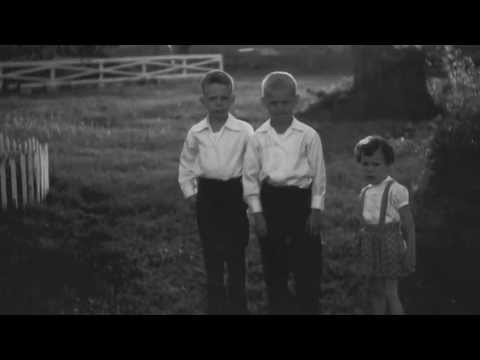 "Millionaire" music video. Filmed and edited by Sun Dog Studios, Los Angeles. Song by David Olney. Filmed on location at live performances at The Freight & Salvage Coffee House, Berkeley, and Palm's Playhouse, Winters, California. Montage created and conceived by Mark Indictor. Players-Susie Glaze (vocal), Steve Rankin (mandolin), Rob Carlson (lead guitar), and Palm's Playhouse, Winters, California. Montage created and conceived by Mark Indictor. Players-Susie Glaze (vocal), Steve Rankin (mandolin), Rob Carlson (lead guitar)
(https://www.youtube.com/watch?v=nfFqPhmymnI)
Read the first article in the series by Rob Carlson, Lead Guitar, Composer, Lead and Harmony Vocals.
Read the second article in the series by Mark Indictor, Fiddle, Vocal And Arrangement, Lead and Harmony Vocals.
Read the third article in the series by Fred Sanders, Bass, Lead and Harmony Vocals
Read the fourth article in the series by Steve Rankin, Mandolin, Bouzouki, Guitar, Lead and Harmony Vocals
Visit Susie Glaze's website!
On Saturday, June 23, 2018 at 8:00pm The Susie Glaze New Folk Ensemble will be performing at Boulevard Music in Culver City.
SUSIE (Lead vocals, guitar/mountain dulcimer/autoharp) Award-winning recording artist, journalist and critically-acclaimed powerhouse vocalist, Susie Glaze has been called by Bluegrass Unlimited "...an important voice on the California Bluegrass scene" and by Roz Larman of KPFK's Folkscene "…one of the most beautiful voices in bluegrass and folk music today." A native Tennessean, Susie appeared on Broadway in Roger Miller's "Big River" and in California her work with Folk, Bluegrass and Americana production includes performing, recording, journalism, Board member of FAR-West, and producing events. Her mentorship with the great Jean Ritchie was an honor when Susie was included on the tribute album "Dear Jean, Artists Celebrate Jean Ritchie." "A flat out superb vocalist... Glaze delivers warm, amber-toned vocals that explore the psychic depth of a lyric with deft acuity and technical perfection." LA Weekly