WHY DOES DONOVAN NEED A POLICE ESCORT?
DONOVAN IN CONCERT AT THE ROSE & THE SABAN THEATRES
Not all white men are angry. With songs like Mellow Yellow, Sunshine Superman and Wear Your Love Like Heaven Scottish folk-rock singer Donovan became the 1960s harbinger for the gentle singer-songwriter movement of the 1970s. Never having been a British Angry Young Man he didn't have to mellow; he transformed his Zen-like nirvana into songs that have stood the test of time. And now, in the midst of an election season that has aroused a panoply of angry white emotions that threaten the sanity of the republic itself—what a perfect time to reflect back on the music of this kinder, gentler folk singer—and not in Neil Young's ironic sense of "kinder gentler machine gun hand," but the real thing.
Donovan rolls into town for a pair of concerts at the Saban Theatre in Beverly Hills Saturday October 8 and their newest venue The Rose in Pasadena Friday October 7. Monday evening he has a sold out appearance at the Grammy Museum. I am going to the Friday show so I can be in FolkWorks Folk/Roots concert on Saturday. He will also be closing a benefit concert after his Rose concert concludes on Friday; that is why he is getting a police escort from Pasadena to Beverly Hills Saban Theatre late Friday evening—because his name is the main draw for a fundraiser to endow South African Nobel Peace Prize winner Archbishop Desmond Tutu's Legacy Project taking off at Beverly Hills' "Temple of the Performing Arts," a one-of-a-kind benefit concert for a worthy cause, in honor of the Archbishop's 85th birthday.
Donovan has been singing out for peace ever since he released Buffy Sainte Marie's The Universal Soldier in 1965—which became an international hit—now past its 50th anniversary. It is also the 50th anniversary of his hit Sunshine Superman, which has given rise to his 50th anniversary tour. As a protest singer, The Universal Soldier means more to me, even though Donovan didn't write it. Indeed, precisely because he didn't write it; you see, Donovan changed one significant word in Sainte-Marie's antiwar anthem that has annoyed me for decades because I assumed he changed it for the simple reason that he didn't recognize the original word Buffy Sainte-Marie wrote. Then I assumed that sometime in the past fifty years he would have learned the original word and corrected himself in more recent performances. But I watched him on PBS a couple of years ago and sure enough, he still used his own word in place of Buffy's. He's not stupid, I thought, what gives?
The word was Dachau—Hitler's first concentration camp, named for the German town where it was built in March, 1933—next to Auschwitz in Poland the most famous, and the one where broadcaster Edward R. Murrow gave one of his most moving reports—with piles of shoes in the background he tried to describe but found himself—for the only time in his long and storied career—at a loss for words. Buffy Sainte-Marie wrote:
But without him ["the universal soldier"] how would Hitler have
Condemned him at Dachau?
Without him Caesar would have stood alone;
He's the one who gives his body
As a weapon to a war
And without him all this killing can't go on
Donovan sings, in lieu of Dachau,
Without him how would Hitler have condemned him at Liebau
—which I thought was a nonsense word, something Donovan just made up because he didn't understand or recognize Buffy's original word. Then recently I was doing some research on the song in preparation for Donovan's appearance, and came across this note in Wikipedia: "In Donovan's version, Dachau becomes Liebau (Lubawka, Poland), a training center for Hitler Youth."
The scales of my eyes fell off; I realized that Donovan had made a deliberate lyrical change, not an accidental one, and as I thought about it I think I know why he did so. Indeed, there may have been two reasons; one poetic and musical, the other historical. Note that the stress on Dachau falls on the first syllable ['daxa?]) but the stress on Liebau falls on the second. As the line is sung, and as I recall Buffy Sainte-Marie version this is born out, the singer wants to emphasize the second syllable of the word—it's just the way the line falls metrically; so she sings "Dachau," with the stress on the second syllable—which is not the way an English speaker would say it. But the line requires it, so that's the way she mispronounces it. I think it offended Donovan's ear—for both his poetic and musical sensibility—so he thought about changing it to another two-syllable word that had the stress on the second syllable.
And that—or so I believe—is when he discovered a suitable substitute—Liebau—which naturally stresses the second syllable. But he also realized that the place name has a perfectly valid historical reason which supports the change in the context of what Buffy Sainte Marie's song was saying—it was a training center for Hitler Youth. What better way to indicate that Hitler was condemning him—that is taking German boys and training them to become participants in the Holocaust? It's thus a perfect choice to replace Dachau—which is a symbol not of the German soldiers in training, but of the Jewish victims of their atrocities. In Donovan's version the place represents the Universal Soldier. That was a revelation to me—and gave me a newfound respect for Donovan's songwriting craftsmanship. In general, I am not a big fan of changing the original lyrics of another songwriter; but if you are going to do it, at least be sure there are compelling reasons to do so. It's clear to me now that Donovan had such reasons—thoughtful ones.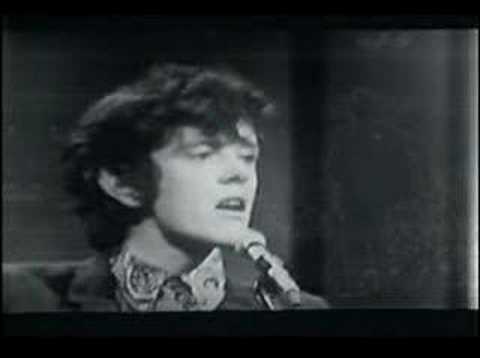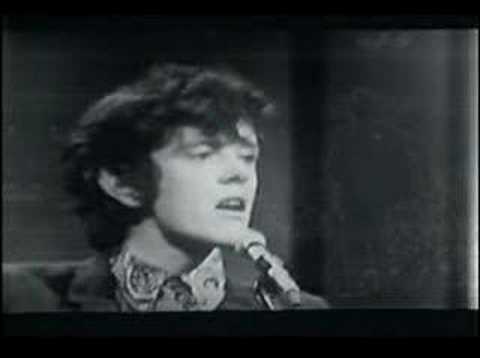 Without belaboring the point, I think Donovan took a great song and improved it. I am also moved that he still sings the song, and want to call equal attention to its 50th anniversary along with Sunshine Superman. Universal Soldier is a song one rarely hears anymore, since no one is willing to blame veterans anymore for serving their country—even in an unworthy cause like the war in Iraq—which was based on the most flawed reasons imaginable—"weapons of mass destruction" that didn't exist against a leader who had nothing to do with September 11. But the soldiers were not to blame for that, at least not in the popular imagination. Buffy Sainte Marie, however, who wrote Universal Soldier, and Donovan who made her song a hit and part of the national dialogue about war and peace hold citizens to a higher standard. We are all responsible for what our government does in our name: that is the lesson of Universal Soldier. And that is why I will be attending one of Donovan's concerts this weekend.
Not to mention Donovan taught John Lennon how to fingerpick, and George Harrison to play sitar like Ravi Shankar well enough to record Norwegian Wood. Donovan's friendly rivalry with Bob Dylan also raised D.A. Pennebaker's 1966 documentary of Dylan to a classic in the genre. I have been singing his perfect love song Colours and Catch the Wind and his tender ballad Josie for fifty years. And Jill Fenimore has recorded his finger-style classic instrumental Tangerine Puppet. That's just the start of the many things to celebrate in the life and psychedelic musical legacy of this Scottish folk singer. How wonderful to be able to do so in person.
So if you see a police-led caravan late Friday night heading down the 110 south to the 10 west towards Beverly Hills don't be surprised. Follow it all the way to the Saban Theatre on Wilshire, and listen to Donovan close out the 85th birthday tribute to Nobel Peace Prize winner Archbishop Desmond Tutu. Long before he became famous for standing up for peace, Donovan was famous for singing out for peace. Fifty years later they both carry it on—happy warriors and nonviolent soldiers in a battle for a more peaceful world.
The Rose is at 245 East Green Street, Pasadena, CA 91101 888-645-5006 . Tickets range from $38 to $78. The Rose serves dinner.
Ross Altman will appear at FolkWorks upcoming Folk/Roots Festival in the evening concert, Saturday October 8 at the Santa Monica Bay Women's Club, 1210 4th St, Santa Monica, CA 90401. See their website for details and tickets.
Saturday October 29 at 2:00pm at the Allendale Branch Library, 1130 S. Marengo Ave. Pasadena, CA 91106 Ross Altman performs his show Ten Songs That Shook the World, originally presented at the Autry Museum of Western Heritage in 1999. 626-744-7260 . Free and open to the public.
Los Angeles folk singer Ross Altman has a PhD in Modern Literature from the State University of New York at Binghamton; Ross may be reached at This email address is being protected from spambots. You need JavaScript enabled to view it.