OLD-TIME SQUARE DANCING: OLD-TIME MUSIC, OLD-TIME FUN
"Promenade around the ring, while the roosters crow and the birdies sing…"
Old-time square dancing – lively dances to old-time, southern-Appalachian-style string band music, open to all comers – have been revived in the Los Angeles area largely through the efforts of the trio who call themselves "Triple Chicken Foot", and dance caller Susan Michaels. Monthly on third Saturdays, the sound of fast-paced southern reels played on fiddle (Ben Guzman), banjo (Mike Heinle), and rhythm guitar (Kelly Marie Martin), with Susan's light-hearted guidance, propels a smiling and whooping crowd of dancers. The average age of the crowd is thirty-ish, and can range from elementary schoolers through retirees.
Though the event draws in particular on a core of dances in square formation – eight dancers arranged in a square of four couples – the addition of circles, longways sets (think "Virginia Reel"), and other forms provide a variety of ways for the crowd to mix. The caller – Susan, or another local or guest caller, or sometimes an open-mic assortment of callers – walks the dancers through each dance, and then prompts the moves of the dance with the music. The rhythm of the moves is brisk, but, unlike contra dancing it's flexible and based on the caller's continuing sharp-eyed assessment of where the average dancer in the room is in the pattern of the dance.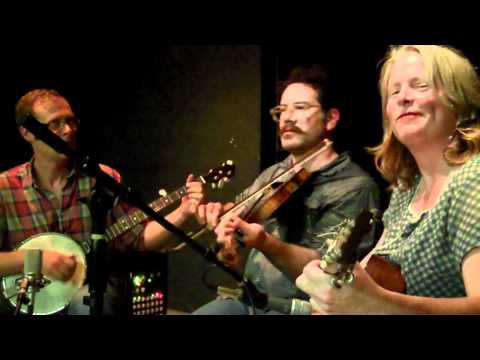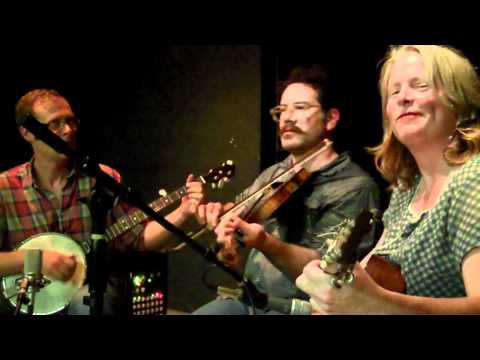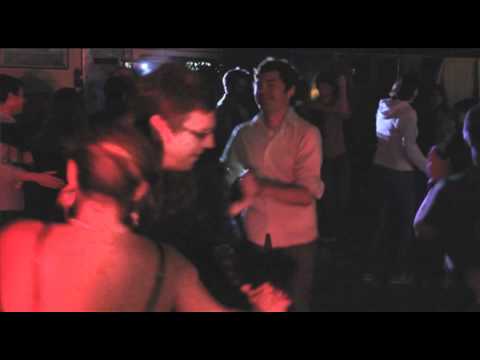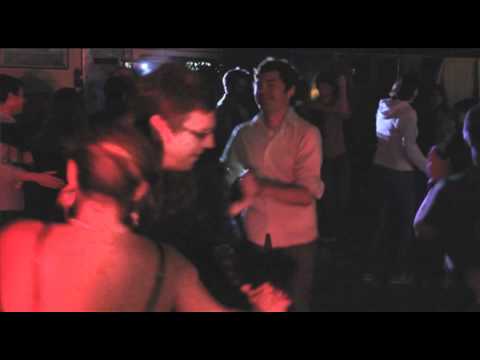 These evenings of dance are modeled on the community-based dances of the 19th and early-20th centuries, where a rollicking good time to good music is the priority, rather than fine performance, precision, or increasing levels of complexity. Triple Chicken Foot's monthly dances are held at the American Legion Hall in Highland Park, where bar service is also available.
This square dance scene is being carefully nurtured and is gradually expanding, after being inspired by similar revivals first in the home of the dance, in North Carolina, and then in Portland and Seattle. In large part it has been driven by the energy of the old-time musicians and their friends who found the fun of putting the dance function of the music back in play. "Dare To Be Square" weekends, first back east, and in recent years also on the west coast, have been a venue to foster the art of square dance calling, as well as inspiring dancers and musicians to get involved.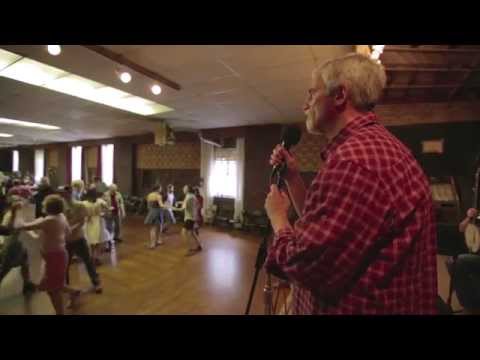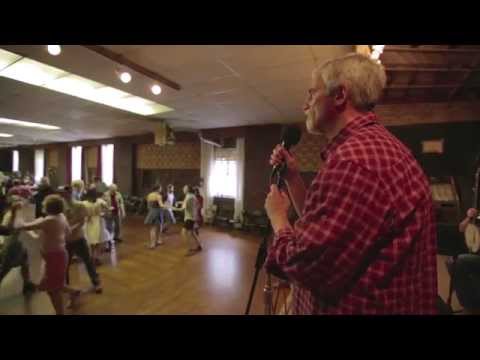 Family-friendly old-time square dances are also being held quarterly in Topanga at the Topanga Community Club. Old-time squares, along with contra dancing, are being featured at the annual Topanga Banjo – Fiddle Contest & Folk Festival, held in mid-May at Paramount Ranch in Agoura Hills. Leading up to the Topanga Festival, the Los Angeles Old Time Social features the monthly 3rd-Saturday dance as a part of its program, and Susan teaches a class for dance callers among the daytime workshops.
Up in Mount Baldy, fiddler Belinda Thom has been hosting an annual community square dance party at her house for several years. Down in Long Beach, the 2014 second-annual Long Beach Folk Revival Festival featured two sessions of square dancing with Triple Chicken Foot and Susan Michaels. Enthusiasm for that experience is fostering murmurs of a more regular event being developed down there. Occasional dances pop up at other events around the area, with various bands and callers.
Look for Square Dancing in the Ongoing Dance events listing.
Here are some links for further information on old-time squares:
Triple Chicken Foot banjo player Mike Heinle describes what to expect at a dance
A great overview of square dancing as a whole, its history and various styles: "southern style" is what we're talking about
Los Angeles Old Time Music (Facebook)
Becky Nankivell is a long-time dancer, dance caller, and musician who got her start dancing in Vermont and calling in Arizona. She now lives in Long Beach.