VOICE NOTES:  A FOLK DIVA'S GUIDE TO THE GALAXY Number 45
The Art of the Unaccompanied Voice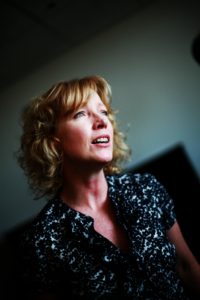 Singing Without Accompaniment:

 

The Art of the A cappella Song Performance
A few years ago, 2019 to be exact, I was privileged to present several workshops on singing at the prestigious RiverTunes Music Camp.  One of the workshops was on the technique of singing without accompaniment, or, in the classical music terminology, a cappella.   I want to pass along the notes on this workshop and invite you to try some of the techniques for yourselves.
In the folk and Appalachian music tradition, a cappella singing was most often employed for sacred subjects or long, story-telling ballads.  The term "traditional (or "trad") singers" has been used to describe this use of un-accompanied singing.  In the Jean Ritchie tradition and history, unaccompanied ballads were performed so that partiers (and the musicians) could take a break from dancing and listen to a good long story.  Some songs were tragic, some romantic, some fantastical, but, according to Jean, it was widely agreed, in her community at least, that "all folk songs are true."
THE ART OF THE UNACCOMPANIED VOICE: VOCAL TECHNIQUE FOR A CAPPELLA SINGING PRESENTED BY SUSIE GLAZE AT RIVER TUNES 2019
"No one person is the expert on how traditional songs should be sung – there are as many different ways as there are trad singers. The thing is that some trad singers' styles and sound have endured more than others – a matter of a wider (mass) appeal which endears these few to the bigger audience…For me it is true also, that the trad singers with the lower and even least mass appeal are just as important as those who become well-known and/or famous." – Jean Ritchie
BREATH, TONE PLACEMENT
Everyone can sing. Our bodies are the instruments, and for a singer the first thing is breath.  It's true that your whole body goes to create sound, and air support is literally your powerhouse.  Additionally, it takes management of the air intake to maintain support through the line of a song.  I call it your "machine in the middle."  It is essential to use the abdominal breathing technique to get the most out of your breath intake.  Shallow breathing occurs in the upper lung and is mostly used by the body for quick bursts of air.  Singing requires a deeper intake of air and this intake should always be directed to, stored and used in the lower part of the lungs.  Feel the abdomen expand as you take in air, and contract as you use the support to sing.
The second technique element is to maintain a relaxed jaw, mouth and throat.  Stretch the jaw before singing and take care to keep the relaxation there as you sing.
Tone placement means to intentionally use your facial and throat muscles to control where the tone resonates the most, either in the relaxed throat (one of the resonating chambers), or to restrict the tone (or to favor this ) in the sinus, or nasal cavity (which is also a resonating chamber).  This will create a "bright" tone.
Listen for bright tones in the following example, "The Long Lonesome Way."
PHRASING, RHYTHMS, "AUDIATION" AND "DECORATION"
A phrase is identified by the lyric line that exists between punctuation marks (typically) and should be used with one breath.  Each phrase contains one unit of meaning, or one idea.  Word rhythm and punctuation can affect phrasing and should be used to create meaning in the language and to control phrasing. When you stop the tone to take a breath, you are in essence, creating a break in the flow of meaning.  Try it with a simple sentence:  I love you truly truly dear.  Try it on one breath.  Then break after "you", then break after the first "truly," then after the second "truly."  You can see how this phrasing technique can change the meaning of your lyric.
Phrasing and rhythm are part of your individual expression. As an a cappella singer, you can alter and experiment with how you think the phrase should be sung.
Use the "audiAtion" technique to "hear" the notes before you sing them. Then check in with your pitch pipe as you move through the song to make sure you're on pitch and the melody is correct.
The art of what is known or referred to often in Appalachian or country singing as "decoration" is the use of random and occasional additional grace notes added to the main melody. Listen for those in the following example, "Jesus Grant Us All A Blessing."
PERSONAL CONNECTION
For me, past the point of the technique and mechanics involved in singing, there is an art in producing good unaccompanied singing, and indeed, the possibility of a different kind of artful transcendence for both the artist and the listener.   There is a chance to experience a depth of meaning and emotional connection.  This kind of singing can be a powerfully profound experience, one which each singer should have a chance to know.
As you try songs on your own without accompaniment, you might notice that your emotional connection is heightened naturally.  The truth is that this kind of singing can become really personal if you allow your imagination to enter into the story and poetry.  As a traditional singer, the song should move you to sing it in your unique way, as you feel it, and want to "say" it, then you can let your spirit lead you to express it with your singular and unique voice, the true sacred harp.
"West Virginia Mine Disaster"
Thanks for reading (and listening!)
Love and Blessings,
Susie
________________________________________________
Award-winning recording artist, Broadway singer, journalist, educator and critically-acclaimed powerhouse vocalist, Susie Glaze has been called "one of the most beautiful voices in bluegrass and folk music today" by Roz Larman of KPFK's Folk Scene.  LA Weekly voted her ensemble Best New Folk in their Best of LA Weekly for 2019, calling Susie "an incomparable vocalist."  "A flat out superb vocalist… Glaze delivers warm, amber-toned vocals that explore the psychic depth of a lyric with deft acuity and technical perfection."  As an educator, Susie has lectured at USC Thornton School of Music and Cal State Northridge on "Balladry to Bluegrass," illuminating the historical path of ancient folk forms in the United Kingdom to the United States via immigration into the mountains of Appalachia.  Susie has taught workshops since 2018 at California music camps RiverTunes and Vocáli Voice Camp.  She is a current specialist in performance and historian on the work of American folk music icon, Jean Ritchie.  Susie now offers private voice coaching online via the Zoom platform.   www.susieglaze.com
https://folkworks.org/wp-content/uploads/2022/05/CSanders_BroadThtr_13-scaled.jpg
2560
1707
Susie Glaze
https://folkworks.org/wp-content/uploads/2020/11/FolkWorks-logo-large.png
Susie Glaze
2023-02-28 11:33:28
2023-02-28 11:34:18
VOICE NOTES:  A FOLK DIVA'S GUIDE TO THE GALAXY Number 45
The Art of the Unaccompanied Voice