VOICE NOTES:  A FOLK DIVA'S GUIDE TO THE GALAXY Number 44
Blue Diamond Mines: The Gentle Protest Song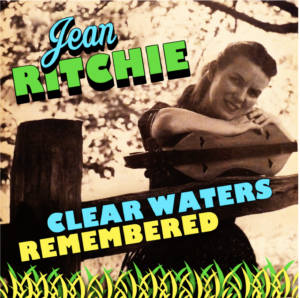 Jean Ritchie never meant to be a composer, much less a songwriter of what was considered a "protest" song.  She and her family in Eastern Kentucky, though exposed to the tragedy of the coal mining culture, were not political, and neither was Jean.
But she found herself in New York City, working as a social worker at the Henry Street Settlement during the mid-1960s and her new-found community of artist-activists was teeming with social protest music.
She was inspired ultimately to write about the injustices and inhumanity of the coal mining region she grew up in.  To many, one of the greatest songs about this topic emerged as a beacon of her trademark gentility in a protest:  exposing the human toll on those whose careers, families and livelihoods all rested on the industry of the coal mine.  Jean simply put forth in poetic but simple terms the realities for those caught in the middle of an industry that was crumbling all around them.
Blue Diamond Mines
(Jean Ritchie [writing as 'Than Hall])
I remember the ways in the bygone days
When we was all in our prime
How us and John L. gave the old man hell
Down in the Blue Diamond mines
Where the whistle would blow 'fore the rooster crowed
Full two hours before daylight
When a man done his best, and he earned his good rest
And had seventeen dollars at night
In the mines, in the mines, in the Blue Diamond mines
I have worked my life away
In the mines, in the mines, in the Blue Diamond mines
Oh, fall on your knees and pray
You old black gold, you've taken my soul
Your dust has darkened my home
And now that I'm old, you're turning your back
Where else can an old miner go
Well, first it's Big Block and then Leatherwood
And now it's Blue Diamond too
The pits are all closed, and it's "go find a job"
What else can an old miner do
Your union is dead and you're shaking your head
They say mining's had its day
But you're stripping off my mountain top
And you pay me three dollars a day
Well, you might get a poke of welfare meat
A little poke of welfare flour
But I tell you right now, you won't qualify
Less you work for a quarter an hour
John L. had a dream but it's broken, it seems
Our union is letting us down
Last week they took away my hospital card
And it's "why don't you leave this old town"
Well, you go downtown and you hang around
Well, maybe it ain't so bad
Then you come back home and they meet you at the door
And it's "what did you bring me, dad"
Thanks for reading (and listening!)
And as Jean always wrote:  Love and Blessings,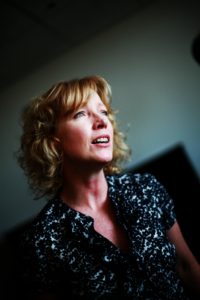 Susie
________________________________________________
Award-winning recording artist, Broadway singer, journalist, educator and critically-acclaimed powerhouse vocalist, Susie Glaze has been called "one of the most beautiful voices in bluegrass and folk music today" by Roz Larman of KPFK's Folk Scene.  LA Weekly voted her ensemble Best New Folk in their Best of LA Weekly for 2019, calling Susie "an incomparable vocalist."  "A flat out superb vocalist… Glaze delivers warm, amber-toned vocals that explore the psychic depth of a lyric with deft acuity and technical perfection."  As an educator, Susie has lectured at USC Thornton School of Music and Cal State Northridge on "Balladry to Bluegrass," illuminating the historical path of ancient folk forms in the United Kingdom to the United States via immigration into the mountains of Appalachia.  Susie has taught workshops since 2018 at California music camps RiverTunes and Vocáli Voice Camp.  She is a current specialist in performance and historian on the work of American folk music icon, Jean Ritchie.  Susie now offers private voice coaching online via the Zoom platform.   www.susieglaze.com
https://folkworks.org/wp-content/uploads/2023/02/Screenshot-2023-02-12-at-11.32.05-AM.png
1448
1460
Susie Glaze
https://folkworks.org/wp-content/uploads/2020/11/FolkWorks-logo-large.png
Susie Glaze
2023-02-15 00:05:27
2023-02-13 12:56:44
VOICE NOTES:  A FOLK DIVA'S GUIDE TO THE GALAXY Number 44
Blue Diamond Mines: The Gentle Protest Song