VOICE NOTES:  A FOLK DIVA'S GUIDE TO THE GALAXY Number 19
Memorize Like a Movie and Minimize Distractions!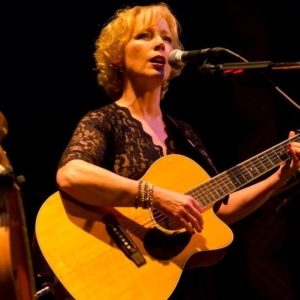 Number 19, January 15, 2022
Memorize Like a Movie and Minimize Distraction
In working with my vocal students, I will sometimes coach on the topic of how to memorize songs in order to perform them (or just know them "by heart" which is always a good thing – more about that below).  What are the skills involved?
In the theatre, where I come from, the saying is "repetition is your friend" and I certainly advocate that!  As you know, for anyone who has tried to learn anything, the repetition of a skill makes for perfection.  Practice, practice, practice!  This is certainly true for the playing of instruments in music, where "muscle memory" takes the player to higher levels of ability.  But what about singing?  I've often told my students that muscle memory does exist for the singer.  In my own experience, the repetition of lyrics somehow gets the words embedded in a part of my brain that I'm convinced communicates to the mouth.  The sequence and progression of the verses and choruses are there when you want them!  It's always up to the singer, however, to use good vocal technique along with the muscle memory for lyrics – technique elements such as good breath support and relaxed body (throat, face, shoulders, lips and jaw).  But what can a singer do when she or he is trying to learn the song for the first time?
Aside from repetition and practice to establish muscle memory, there is a unique method I'm calling "memorize like a movie."  This refers to the idea that the chronology of the song, whether a straight story plot or merely poetry, has a sequence, with one "event" leading to another, or one idea leading to the next.  For example:  In verse 1, this happens, then verse 2, this happens, leading to a chorus where this happens and that stanza repeats.  To memorize like a movie, the singer uses a vivid visualization of the places and people and events in a song, and uses that visualization as you would experience in watching a movie.  The characters in a song are just like characters in a movie, and their process is specific as the song moves forward in time and sequence.
Another cool side effect of this kind of memorization technique is that it will help you minimize distractions that can diminish your focus, whether performing for an audience or just keeping the words in order and you in the right place.
As you work on memorizing songs, let yourself dive into the "movie" of your song and let it sweep you away to another world.  Practice by performing for people and feel the difference!
Oh, and why, you might ask, is it so great to know songs "by heart?"  Bringing a song off the page is one of the highest achievements any musician can accomplish, and will bring the experience of the art form to a deeper place for you and into the hearts of those who hear you.
Video of the Week
Here is our version of Linda Thompson's "No Telling" from 2019's live in Gilroy show.  A true movie song!
See you next time for more of the folk diva's guide to the galaxy!  And please stay safe out there!
Susie
________________________________________________
Award-winning recording artist, Broadway singer, journalist, educator and critically-acclaimed powerhouse vocalist, Susie Glaze has been called "one of the most beautiful voices in bluegrass and folk music today" by Roz Larman of KPFK's Folk Scene. LA Weekly voted her ensemble Best New Folk in their Best of LA Weekly for 2019, calling Susie "an incomparable vocalist." "A flat out superb vocalist… Glaze delivers warm, amber-toned vocals that explore the psychic depth of a lyric with deft acuity and technical perfection." As an educator, Susie has lectured at USC Thornton School of Music and Cal State Northridge on "Balladry to Bluegrass," illuminating the historical path of ancient folk forms in the United Kingdom to the United States via immigration into the mountains of Appalachia. Susie has taught workshops since 2018 at California music camps RiverTunes and Vocáli Voice Camp. She is a current specialist in performance and historian on the work of American folk music icon, Jean Ritchie. Susie now offers private voice coaching online via the Zoom platform. www.susieglaze.com
https://folkworks.org/wp-content/uploads/2020/10/Susie_Glaze.jpg
486
470
Susie Glaze
https://folkworks.org/wp-content/uploads/2020/11/FolkWorks-logo-large.png
Susie Glaze
2022-01-15 00:05:28
2022-01-13 10:58:19
VOICE NOTES:  A FOLK DIVA'S GUIDE TO THE GALAXY Number 19
Memorize Like a Movie and Minimize Distractions!