STEEP CANYON RANGERS AT PEPPERDINE
LISA SMITH WENGLER CENTER FOR THE ARTS - SMOTHERS THEATRE - FRIDAY, JANUARY 24, 2020
SWEET DREAMS AND FLYING MACHINES…
"The streets of Rome are filled with rubble..." were the first words out of Steep Canyon Rangers mouths. Considering how the evening ended it was more ominous than I could have known.
…Ancient footprints everywhere
You can almost swear that you're seeing double
On a cold dark night on the Spanish stair
Gotta hurry on back to my hotel room
I got me a date with a pretty little girl from Greece
She promised she'd be right there with me
When I paint my masterpiece.
That was the Steep Canyon Rangers first song, by Bob Dylan. Later in the show they pulled out another Dylan classic—one of his earliest—from a bootleg album—"Let Me Die In My Footsteps, before I go down under the ground." Little did I expect to hear Dylan's anti-fallout shelter song at a Steep Canyon Rangers concert. I had heard they were different, but I had no idea how much.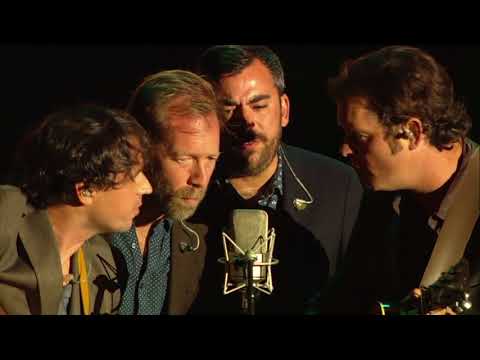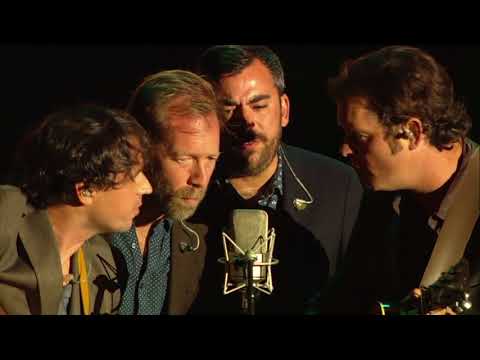 I had come to hear songs from their latest album, North Carolina Songbook—released Friday, November 29—Record Store Day—to celebrate artists from their home state. Their six-man band is made up of Woody Platt (guitar and vocals), Graham Sharp (banjo and vocals—and songwriter), Mike Guggino (mandolin/mandola and vocals). Nicky Sanders (fiddle and vocals—from California), Mike Ashworth (drums and vocals), and Barrett Smith (bass and vocals).
In addition to their own band they are known for their collaborations with comedian and banjo player Steve Martin—who was the reason their scheduled concert from last year was postponed to this January. It seems that he called them up and said they had a more important booking—with him on Netflix. Their booking at Pepperdine was already advertised, but they were not about to turn down a show on Netflix with Steve Martin—so Pepperdine had to wait. And that was how they wound up here tonight. The audience thought it was funny—and perhaps it was—but I don't like the idea of cancelling a show once you have accepted it—just because "something better comes along." It's a matter of honor. You either have it or you don't. And that goes for Steve Martin too.
Steep Canyon Rangers last song was Sweet Baby James, by James Taylor, straight off their new album North Carolina Songbook, first performed last April at Merle Fest in Wilkesboro, North Carolina. It was a perfect end to a great concert:
Goodnight you moon light ladies, rock-a-bye sweet baby James
Deep greens and blues are the colors I choose, won't you let me go down in my dreams?
And rock-a-bye sweet baby James
North Carolina is where the first folk festival was born in the summer of 1927. Thereby hangs a tale. The rhododendrons were in bloom, you see, so the Asheville City Council decided to have a rhododendron festival to celebrate their favorite local attraction. And as I wrote ten years ago, "It didn't turn out to be the flowers. They asked Asheville's old-time banjo player and folk song collector Bascom Lamar Lunsford—The Minstrel of the Appalachians—to invite a few of his musician friends to liven up the festival, and suddenly a new tradition was born: " If the name Bascom Lamar Lunsford doesn't ring a bell, you have probably sung his songs. He wrote Good Old Mountain Dew and I Wish I Was a Mole in the Ground.
Then in 1935 Pete Seeger's father, Charles Seeger, brought his16 year-old son to that same Asheville Festival, where he first fell in love with the five-string banjo—and the rest is history. That was where Pete first heard the instrument and decided to master it and eventually to teach others through his legendary red-covered manual, first published on a mimeograph machine—How To Play the Five-String Banjo.
The Steep Canyon Rangers come from Asheville, North Carolina too—ground zero of the Great American Folk Festival. North Carolina Songbook (Yep Roc Records– YEP-2667) celebrates that tradition, with eight songs from their home state, including Elizabeth Cotten's Shake Sugaree, Ben E. King's Stand By Me, Thelonius Monk's Blue Monk, Don't Let Your Deal Go Down by Charlie Poole and Earl Scruggs, Sweet Baby James by James Taylor, Drunkard's Hiccups by Tommy Jarrell, I've Endured by Ola Bell Reed, and Long Journey Home by Rosa Lee and Doc Watson.
(From Steep Canyon Rangers' North Carolina Songbook)
What a pleasure it was to hear Elizabeth Cotten's beautiful song, Shake Sugaree. They may have given it a bluegrass arrangement, but you could still hear Libba's voice in the lines,
Have a little song
Won't take long
Sing it right
Once or twice
Oh, lordy me
Didn't I shake sugaree?
Everything I got is done and pawned
Everything I got is done and pawned
Pawn my watch
Pawn my chain
Pawn everything that was in my name
Oh, lordy me
Didn't I shake sugaree?
Everything I got is done and pawned
Everything I got is done and pawned
On my way home I made a wrong turn coming down Seaver Drive at the bottom of the hill, and turned left when I should have turned right. Before I knew it I was driving up Malibu Canyon Road—a steep canyon, just like the rangers. There was no way to turn back, and 45 minutes later I saw the first sign—for Calabasas off Las Virgenes Canyon Road. I realized I still had a long drive ahead of me, so I started to pass the time by singing to myself. So soon after the concert my thoughts turned to James Taylor again, and I started to sing Fire and Rain.
[Verse 3]
Been walking my mind to an easy time, my back turned towards the sun
Lord knows when the cold wind blows it'll turn your head around
Well, there's hours of time on the telephone line to talk about things to come
Sweet dreams and flying machines in pieces on the ground
[Chorus]
Oh, I've seen fire and I've seen rain
I've seen sunny days that I thought would never end
I've seen lonely times when I could not find a friend
But I always thought that I'd see you baby, one more time again.
I had no idea what would happen on that hillside Sunday morning, just 24 hours later.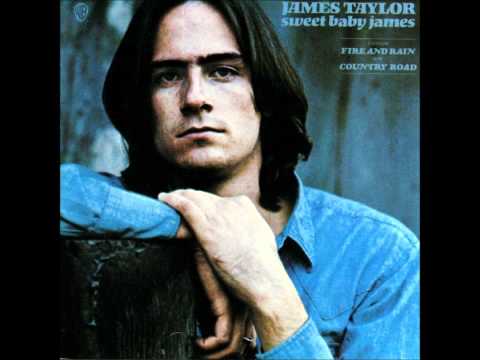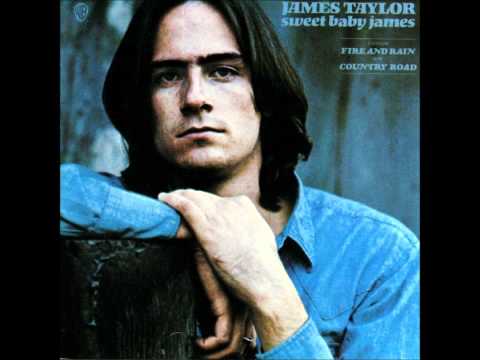 SWEET DREAMS AND FLYING MACHINES…IN PIECES ON THE GROUND.
The Steep Canyon Rangers performed the last song on the album by Rosa Lee and Doc Watson, which in retrospect spoke for us all, so RIP Kobe and Gianna Bryant—and everyone on board: John, Keri and Alyssa Altobelli, Christina Mauser, Sarah Chester and her 13-year-old daughter Payton, and pilot Ara Zobayan.
Your Lone Journey Home by Rosa Lee and Doc Watson
God's given us years of happiness here
Now we must part
And as the angels come and call for you
The pangs of grief tug at my heart
Oh my darling my darling
My heart breaks as you take
Your lone journey
Fond memories I'll keep of the happy days
That on earth we trod
And when I come we will walk hand in hand
As one in heaven in the family of God.
Steep Canyon Rangers well-deserved encore was an original song about bad karma. The Pepperdine audience was on their feet with tremendous enthusiasm. I could still hear them applauding when I left the theatre.
P.S., Just last night Pete Seeger made history again, when his centennial collection—Pete Seeger: the Smithsonian Folkways Collection—released on what would have been his 100th Birthday, May 3rd, won the Grammy Award for Best Historical Album. The Grammys were presented at the Staples Center—"The house that Kobe built"—hosted by Alicia Keys.
In Thunder On The Mountain, featured on Dylan's 2006 record Modern Times. Dylan sings
I was thinkin' 'bout Alicia Keys, couldn't keep from crying
But she was born in Hell's Kitchen, I was living down the line
I'm wondering where in the world Alicia Keys could be
I been looking for her even clear through Tennessee.
Well tonight she was in the Staples Center, paying homage to Kobe.
Steve Martin and the Steep Canyon Rangers were on Stephen Colbert last night on CBS, doing Martin's new song about California. They looked and sounded great!
With thanks to Tyler Flynn and Tyler Gabbard for the press pass.
James Taylor and Jackson Browne will be here in concert at the Honda Center in Anaheim Thursday, May 28, at 8 pm. Don't miss them!
Ross Altman has a PhD in Modern Literature from SUNY-Binghamton (1973); belongs to Local 47 (AFM); heads the Santa Monica Traditional Folk Music Club; writes for FolkWorks; he may be reached at This email address is being protected from spambots. You need JavaScript enabled to view it.