BONNY LIGHT HORSEMAN
LODGE ROOM HIGHLAND PARK - JANUARY 21, 2020
Old songs need to be made new again for the tradition to stay alive. Enter so-called "folk supergroup" Bonny Light Horseman, who transform centuries-old tuneage into something fresh and of the moment on their just-released eponymous album.
Filling the Lodge Room Highland Park on a Tuesday night, the trio of Anais Mitchell, Eric D. Johnson and Josh Kaufman, supported by a supple rhythm section, kicked off their record release tour with a chill and convivial boisterousness. Anais (gloriously pregnant) and Eric (gloriously behatted) swapped lead vox chores, and their harmonies (with some help from Bob, who also laid down the tasty with his electric geetar filigrees) swung toward the heavenly, sweet and fierce. The between-song banter was loose and relaxed, and had its moments of ha-ha, like when they noted that the youthful lost love story behind 500-year-old The Roving could be the basis for a John Hughes '80s flick.
Songs like Magpie Nest and Jane Jane found bittersweet purchase, but there really was no downturn in the upflow throughout the set. Hearing Eric's soaring tenor, I thought to myself that he reminded of the late Tim Buckley. Moments later, they pulled out a couple of choice covers to augment the album fare, and one of them was a hearty take on Tim B's Buzzin' Fly, excerpted here in the accompanying video. Thanks, universe!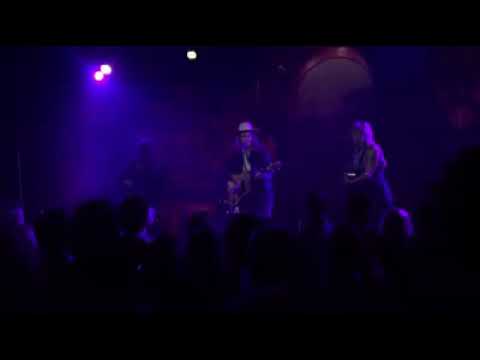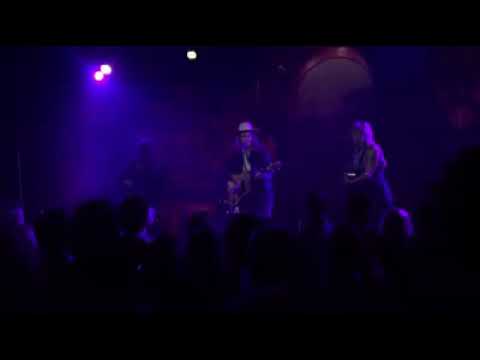 Tom Cheyney has been writing about the global and roots music scenes in Los Angeles and around the world since fax machines were high tech.