Venice – the Band
House Concert at Julie's Joint – Canoga Park – Saturday Evening, October 19th, 2019
The emergence of folk music in the late nineteen fifties gave birth to the popular folk music surge of the early sixties that was pioneered by groups like The Kingston Trio and the folk duos, trios, etc. As the mid-sixties and seventies unfolded, folk-rock emerged and groups like Crosby, Stills, Nash and Young, The Eagles, and those of that genre borrowed heavily from their folk music inspired brethren and continued a tradition that survives to this day, but once the phenomenon of folk-rock began to wane, it dwindled in popularity in the face of the British Music invasion and that which followed.
Enter the band Venice. A band of musical brothers that arrived on the scene after the mid-seventies. Their music borrows freely from the energy, genre and quality of that heady and vital music period that preceded them. At one point during the group's performance in Canoga Park, Kipp Lennon, spokesperson for the band, asked the audience at Julie's Joint house concert, by a show of hands, how many of us had never seen, heard of, or actually heard Venice before that night's performance. Not surprisingly, a majority of the audience members raised their hands and I was immediately reminded of the bittersweet legacy of this remarkably talented group.
The really good news is that their music is a welcome visit to the rhythms, lyrics, and instrumentation that we all had pretty much put away on a shelf years ago. But there under the strung outdoor lights of our hosts' evening venue, we witnessed it come alive with music as fresh as though we were all still on the grass at Woodstock, and it turned our aging Saturday night audience at Julie's Joint into a bunch of hippie kids, rocking back and forth, drinking every word and note with thirst, and remembering how it felt to be young.
This particular evening's concert at Julie's Joint was a departure from Venice's regular concert configuration. The show was acoustic, sans drum kit and bass which is their normal setup. Very little imagination was required to imagine the full-blown rock back-up band. Tapping feet and swaying shoulders in the audience bore testimony to that.
The band has had much success despite current trends in new music. They are David Crosby's favorite band and they've performed with him in concert. They pack auditoriums in Europe and have a devoted fan base on almost every continent. One listen will explain that easily. By my count, the band has released seventeen albums. Jacaranda Street, number eighteen is their latest and the concert on Saturday featured much of the music from it. They continue to collect new fans each time they perform.
For the record, the band Venice was started in Venice, California in 1977 by cousins Michael Lennon and Kipp Lennon. Michael's brother Mark joined the band in 1978, followed by Kipp's brother Pat in 1980. Kipp and Pat are two of eleven siblings and are younger brothers of the Lennon Sisters of Lawrence Welk fame. Michael and Mark are two of thirteen siblings. Pat is featured on guitar, Mark on vocal solos, while Michael is a multi-talented guitar, keyboard and percussion player. Kipp does most of the talking on stage. They all sing beautifully and to harmonic perfection with each other, and it is not difficult to envision them as youngsters learning and practicing their harmonies around the dinner table and at family gatherings. They're as close to perfect in that talent as it gets. A visit to their Wikipedia page reveals a history of world-wide performances with an astounding number of legendary artists.
I first saw them in the late nineties in Santa Monica, at a club called At My Place and despite a few gray hairs and an extra pound or two here and there, they've maintained a quality standard befitting a noted musical family. From what we saw and heard on Saturday night at Julie's Joint, it doesn't look like they have any plans to quit.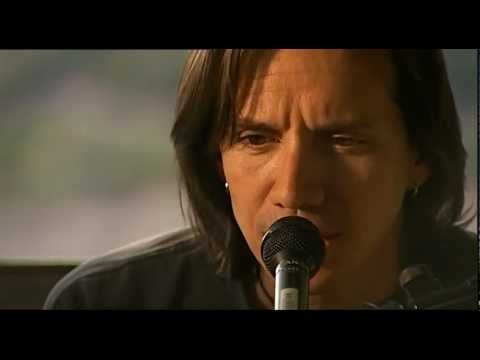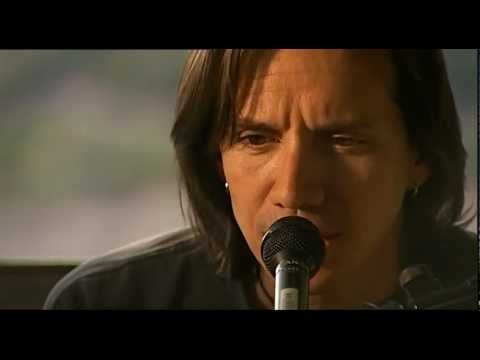 Sure-footed Kipp Lennon speaks for the group on stage with wit, charm, humility and a gentle sense of humor and balance that makes it easy to spend an evening with his family. Some of the more notable samples of the music were songs like My Love Waits For Me, from Jacaranda Street, and which could have easily come out of the CSN&Y songbook, Charm You, from their Garage Demos Part One album, a brilliant sample of simple old time swing music sung by Kipp with a faux cigarette dangling from his lips for effect. Another, echoing the harmonies made famous by their mothers in the song, In My Adobe Hacienda. All was music from the heart, including some tender musings in songs like The Family Tree which was clearly an anthem to the love and respect they all feel for their roots. Now and then, they offered a cover song to remind us that we were all there together. Songs like the Billy Joel hit song She's Always A Woman, and Bonnie Raitt's Nobody's Girl. A surprising and tear evoking duet between Mike and Kipp on the 1939 classic Somewhere Over The Rainbow brought a hush to the evening by it's beauty.
The encores brought time to a standstill, the past to the present, and the audience to its feet with energetic standards which included the Youngbloods' Dino Valenti penned classic Get Together, the Stephen Stills classic Love The One You're With and the evening closed with a rocking version of I Want You Back. There was no need to get up from our chairs after that, everyone was already on their feet dancing from the first encore.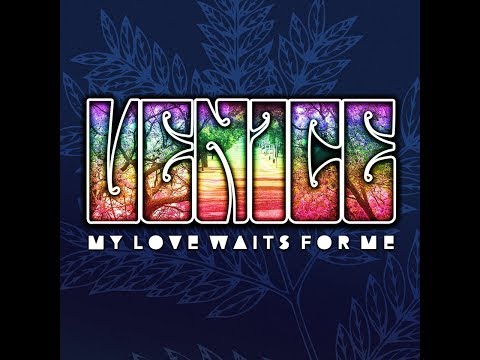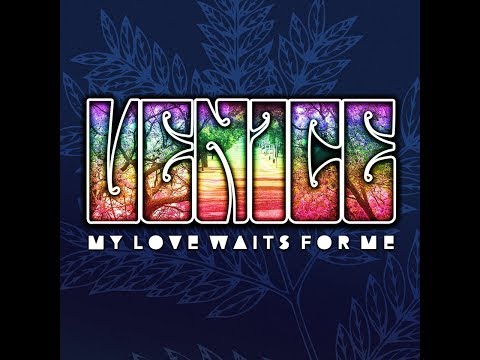 And of course, the venue and the buffet…
A necessary word about the venue, Julie's Joint in Canoga Park, home of Julie and John Zipperer. Folks who are familiar with the current singer-songwriter community in Southern California are familiar with John's easy going, inclusive musical persona and the friendly community of musicians and friends who collect around him. John, an ex-movie stunt guy puts on a show of his own that draws smiles and a sense of friendship like few others. Their venue, Julie's Joint, created by Julie and shared with John, is the perfect setting for a warm outdoor back yard evening concert under twinkling lights. All this is combined with Julie's renowned festive and sumptuous pulled pork buffet that could just as easily have attracted a paying audience to watch a tortoise stare at a rock for two hours. But on this particular Saturday evening, we got more than twice our money's worth!*
Quote from hostess Julie Zipperer:
"With the help of my volunteers, for appetizers, I make artichoke dip, beef ball (family recipe of chipped beef, cream cheese and onion, ugly but delicious!) Dinner- baked beans, coleslaw, orzo salad, 1905 salad (recipe from Columbia our favorite restaurant in Sarasota). Desserts- Ooey Gooey butter cake and chocolate chip cookies!!! With folks bringing anything from Tortellini salad (Peter Krantz), meatballs (Nancy Duncan), watermelon, a huge bowl of strawberries with a small bowl of chocolate sauce, chips & dip, a huge bowl of guacamole, an array of salads, pasta salads, and desserts!! The potluck that is added to the table is unbelievable! We are so grateful. The day starts with me making breakfast for 10 volunteers that come at 10:00 in the morning that start cooking with me in the kitchen or setting up stage, chairs and everything outside with john! You don't know how many times they tell ya that's their favorite part of the day!! The girls cackling in the kitchen and the men doing manly stuff outside! As you can tell we love doing Julie's Joint!!!"
Art Podell was one half of the iconic Greenwich Village duo Art and Paul before moving to L.A. in 1961. An original member of the New Christy Minstrels, Art wrote songs for many of the artists of the day. He continues to perform and write and he rotates as a host of KPFK's Roots Music and Beyond.