ARTIST: THE ONLIES
TITLE: THE ONLIES
LABEL: Yodel-A-Hee 104
RELEASE: October 2, 2020
The latest CD The Onlies from the band The Onlies is a joy and it succeeds on all fronts. The musicianship is seasoned and mature, delivered with flawless technique; the production shimmers; the selections and arrangements honor and extend tradition; the art is, well, provocatively arty. And in this age of individual tracks, here is an album to be experienced in one sitting the old-fashioned way, with pacing that evokes the arc of a dance night moving smoothly through different energies.
Though just barely past twenty-one, three of the four Onlies have already been a band for 15 years and it shows here in the tight and trusting ensemble work. Sami Braman, Riley Calcagno, and Leo Shannon started the Beach 3 Trio at age seven, renaming it as they began putting away childish things. Vivian Leva joined the group four years ago, geometrically expanding the sum of its parts. All four spent their childhoods immersed in the old-time music community, at first falling asleep at the back of dance halls and jams, soon taking up the music in earnest. They've had many mentors and influences along the way, and have made the best possible use of the opportunities to get to know and learn from traditional masters as well as touring professional musicians.
Anchored in old-time fiddle and banjo music, this record also demonstrates the band's broad reach with some fine country songs and a couple of tracks showing off their bluegrass chops. Sources range from Melvin Wine and Gaither Carlton through the Carter Family to Townes Van Zandt and Bob Dylan, with several tracks attributed to people in the band's own music community including Vivian's parents.
Vocals are plentiful and strong using nearly every possible duet combination and some sweet three part harmony. Leo's opening lead on Troubles has a fine dry, rounded old-time tone, blended with Vivian's subdued harmony. This combination is subtly shifted towards bluegrass for the Stanley Brothers classic Let Us Be Sweethearts Again, then back to old-time for Look Up Look Down. The ladies' powerful high harmonies on Going Across The Sea hit all the right nerves. Sami finds the emotion of the mother, Queen Belle Randolph, composer of Dear Little Soldier Boy about her son who served in Vietnam. Riley's Diamond Joe soars and swells above the groove, dancing with Sami's fiddle. Vivian shines as an accomplished and nuanced lead singer on several tracks, especially A Few More Years Shall Roll and The Lonesome Pine Special.
Instrumental mastery is on display throughout. Sami's superb fiddling covers a lot of ground—snappy and strong on the old-time tunes including her own composition, Snowtown, with pure and authentic bluegrass licks on two other tracks. Lots of fine double fiddling with Leo and Riley who both also show a comprehensive understanding of the five string banjo and its possibilities. It all rides along in the security of Vivian's compelling and unerring guitar accompaniment.
Nokosee Fields, a fine fiddler in his own right, adds the perfect drive on bass throughout the record, and the band is joined on two tracks by the instantly recognizable mandolin precision of the album's co-producer, Caleb Klauder. Lots of credit also to Jordan Cunningham and Johnny Calcagno for a beautifully recorded and mixed project.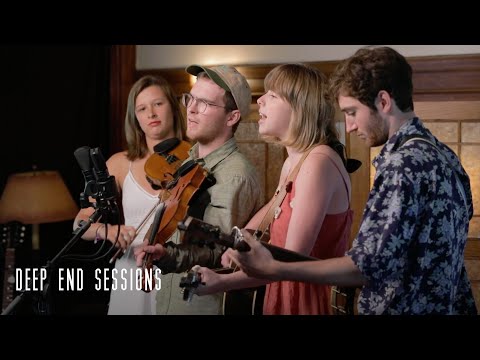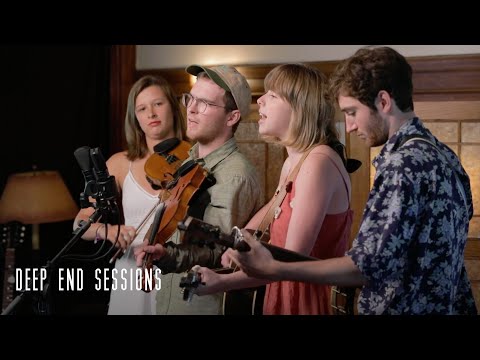 About ten years before the members of The Onlies were born, wee hours festival jams would sometimes devolve into lamentations on the lack of younger people in attendance—who would carry on? Then it started to change as a new crop of young adults joined in, eventually producing children who grew up in the music. This CD is a milestone in that progression showing that the future is in good hands.
WB Reid lives in Seattle where he plays a wide variety of music with lots of people, especially his wife, Bonnie Zahnow. He travels often to California to teach at music camps and perform with the Todalo Shakers.