JOHN PRINE IN CONCERT
THE JOHN ANSON FORD AMPHITHEATRE - OCTOBER 1, 2019~8:00 PM
"CARAVAN OF FOOLS"
After surviving two bouts of cancer, two-time Grammy winner John Prine has had his share of hard luck and hard times. And yet he never says a word about it. Because the hard times he writes about make those pale in comparison:
His brains were on the sidewalk, and blood was on his shoes,
(Six O'clock News) was the second song from his first album—with the aching refrain—
Come on baby, spend the night with me.
And near the end of his two-hour set—the first song he ever sang in public—Sam Stone—also from his first eponymous album in 1971—about a Vietnam veteran who OD's:
There's a hole in Daddy's arm where all the money goes
Jesus Christ died for nothing I suppose
Little pitchers have big ears
Don't stop to count the years
Sweet songs never last too long on broken radios.
He sang that at a small club called the 5th Peg in Chicago, and the audience was so stunned they didn't say a word. Their silence made Prine think he must have failed and they must have hated it—but it was just the beginning of their realization that they had heard a great song—one that has only grown in time. Here we are nearly fifty years later, and we are fortunate to still be able to listen to him—this time at the John Anson Ford Amphitheatre October 1, at 8:00 pm, where he last performed 15 years ago—and has been hoping to return ever since. Well tonight he's back by popular demand—and the audience wastes no time in giving him a standing ovation just for showing up. He gave us a great concert.
It's called the Tree of Forgiveness World Tour from his most recent album of last year—2018,
We have been chasing it all over the country and haven't caught up with it yet.
When you see the name John Prine it carries certain expectations with it—associated with songs of hard luck and hard times like Sam Stone and Hello In There, Angel From Montgomery and most of all, Paradise, all of which he performed last night. And speaking of Hard Times, that was the title of Episode 2 of Ken Burns' recent eight part series Country Music, in which John Prine is heard performing his 2004 moving acoustic version of Stephen Foster's My Old Kentucky Home, Goodnight. His new album pays tribute to a Country Music master on the opening track, Knockin' On Your Screen Door:
I once had a family but they up and left me
With nothing but an 8-track, another side of George Jones…
The first of Prine's two political songs was Caravan of Fools, who "Don't play by anybody's rules." Prine introduced it by saying "This is a song for the current administration." It qualified as a "Gatekeepers of Freedom 2019" performance. The entire audience of white working-class fans gave a huge cheer that belied the claim that they represented the president.
Prine follows that with his existential masterpiece, Egg & Daughter Nite, Lincoln, Nebraska, 1967 (Crazy Bone):
When the grandkids all are grown
And they put you in a home
And eternity is approachin' fast
Yeah you're half out of your head
And you prob'ly pissed the bed
And you can't see a thing to save your ass [for the live performance he substituted 'posterior')
And far across the prairie (prairie)
In the local cemetery ('tery)
They already got your name carved out in stone
When all them nurses say
"Grandpa why you walk that way?"
Just blame it on that ole' crazy bone
Yeah blame it on that ole' ...
[Chorus]
Crazy bone (crazy bone)
Crazy bone (crazy bone)
And everybody in that old folks' home
If they knew what you were thinkin'
They'd run you out of Lincoln…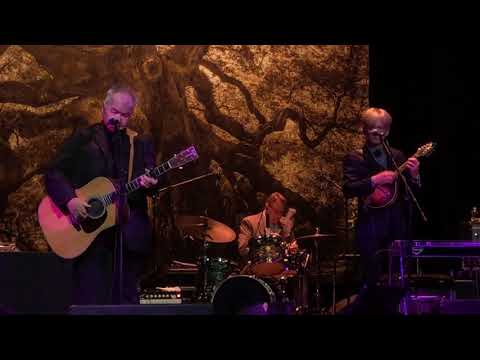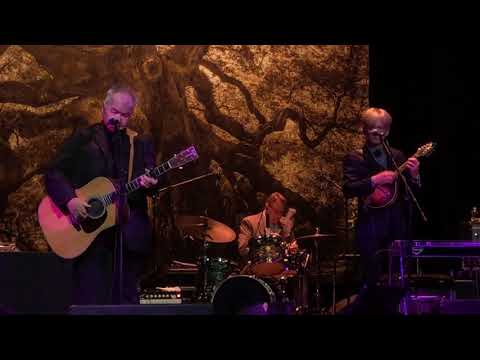 The friend whose unembellished account inspired him and co-writer Pat McLaughlin to write the song replied to Prine's finished report, "But I've never been in Lincoln!" "I'm sorry, but some of the best things in the song rhyme with Lincoln"–-the songwriter's best defense.
And speaking of Lincoln, Prine also pays tribute to his grandfather, Grandpa Was a Carpenter, from Sweet Revenge, his third album "who voted for Eisenhower because Lincoln won the war." Perhaps that was his way of being "fair and balanced," showing that he supported some Republicans too—if not the current one.
Here is Prine's note to the song:
"My dad went to 11 different schools because Grandpa was a carpenter. He died when I was about 7 or 8. He built the Bank on 4th and Madison...man, Grandpa used to take me everywhere. After I sang the song for a bunch of my family, a couple of my Aunts pulled me aside to tell me that he didn't smoke Camels, he smoked Kools" ~John Prine
There were many magical moments. "The prettiest melody I ever wrote," said Prine, before he sang Hello In There. He added that it was also one of his first songs, and he used all of the chords he had learned thus far. It elicited an enthusiastic Bravo! from my seatmate, who welcomed me into the empty last seat in the last row, X 22. He was sitting next to his girlfriend in a wheelchair, which answers my question whether the show is wheelchair accessible, considering how many stairs I have to climb to get to the fifth floor top. The venue is prominently listed as belonging to L.A. County. (I prefer to sit by myself in lieu of being in the middle of row M.) The theatre is sold out. Unwed Fathers was another standout when he was joined by opening act Kelsey Waldon who also performed on the delightfully bawdy duet In Spite of Ourselves, he recorded with Iris Dement.
Later on in the show he added that another song from The Tree of Forgiveness Tour, Summer's End, was "probably the prettiest song off the album." (It just won Song of The Year honors at the Americana Music Awards.) His awareness of the prettiest songs he has written tell you something important about Prine as an artist—the music is as important to him as the lyrics. Even songs that have something important to say, must sing it well.
And finally, before he ends the concert with two encores, Paradise, his ode to Muhlenberg County (inscribed on one of his many T-shirts and posters and CDs out in the lobby, including the detailed map), he spoke and sang a rhapsodic cante-fable to Lake Elizabeth's smaller sister—Lake Marie (from Lost Dogs & Mixed Blessings—1995), Bob Dylan's favorite John Prine song, which ends:
Standing by peaceful waters
Peaceful waters…
Ahh baby, we gotta go now
After he ended with his scripted tribute to the Kingsmen's Louie, Louie, he improvised an additional tribute to the Everly Brothers, with Wake Up, Little Suzie, Wake Up! It was quite lovely, a farewell to Phil.
But if I had to choose one song to represent Prine's greatness as an artist, it would be the one that most surprised me—from 1973, also from his third album, Sweet Revenge: It's now a political song, Mexican Home, which after three shows I only heard for the first time last night. Prine's magnificent four-piece band on a dozen instruments—including violin, pedal steel, electric and acoustic guitar, mandolin, drums and double standup bass—sit this one out, and leave him alone on-stage gently finger-picking his solo Martin D-28 acoustic guitar.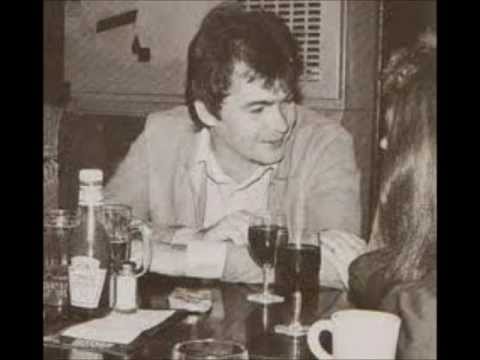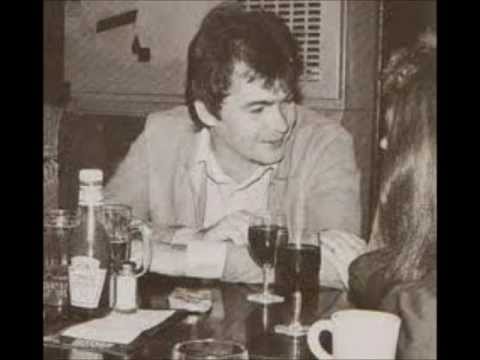 Mexican Home sounds like it was written on the border today, not in 1973.
[Chorus]:
Mama dear
Your boy is here
Far across the sea
Waiting for
That sacred core
That burns inside of me
And I feel a storm
All wet and warm
Not ten miles away
Approaching
My Mexican home.
Call it a cautionary tale, in more ways than one. Enjoy the concert. L'shana Tovah. Then he invites both Kelsey Waldon and—surprise!—his wife "Mrs. Prine"—back to the stage for the last encore, Paradise—"because I need all the help I can get."
At the risk of sounding like one of Prine's "choice critics, those syphilitic parasitics" he introduces in The Tree of Forgiveness, the name of the nightclub he plans to open up when he gets to Heaven—the last song on the album—I'm going to leave these thoughts unedited and unfiltered. He looks forward to "smoking a cigarette that's nine miles long" ("When I Get to Heaven.") After all, what's a Heaven for? If you can't tell the truth, you have no business being in this business.
Prine's farewell, to a thunderous standing ovation, was simple and straightforward: "Thank you; good night and God bless you." Prine is one of our most treasured artists.
As he dances joyfully off the stage I think how grateful I am for the doctors who saved his life—and how lucky we are to still have him. The Singing Mailman still delivers—with a heart and soul to match.
Ross Altman has a PhD in Modern Literature from SUNY-Binghamton; he belongs to Local 47 (AFM); and heads the Santa Monica Traditional Folk Music Club; www.folkworks.org Ross may be reached at This email address is being protected from spambots. You need JavaScript enabled to view it..