Artist: THE SUSIE GLAZE NEW FOLK ENSEMBLE
Title: LIVE AT MCCABE'S
Label: Hilonesome Music
Release Date: September 1, 2019
The Susie Glaze New Folk Ensemble Live at McCabe's, Susie's tenth album, was recorded at the venerable folk venue McCabe's Guitar Shop in Santa Monica. Sound engineer Wayne Griffith knows this room exceedingly well and captured the evening's magic beautifully. The mixing and mastering by Frank Rosato add the final polish.
Everyone who's met or had the pleasure of hearing Susie Glaze knows she is one of the treasures of the California folk community. She's played many top-notch venues in the state, including the Freight & Salvage, the Broad Stage, the Hollywood Bowl, the Palms Playhouse, Kuumbwa Jazz Center, and Caltech Folk Music Society, among others. Susie has collaborated with and supported songwriters and artists throughout the state.
One of the outstanding things about Susie Glaze's performance here is the pure joy she brings to the stage. Her enthusiasm is contagious; you can hear it in the band's playing and the audience's reactions. Originally from Tennessee, Susie's intelligence and her love of storytelling come through in her precise rendering of these songs. When she's singing in her high, spare style she can transport a listener to a holler deep in the Great Smoky Mountains.
Her crack band of players, including Steve Rankin on guitar and mandolin, Fred Sanders on bass, and Mark Indictor on fiddle, are a strong, talented group of players, with a tremendous range of styles under their belts. There's a big selection of covers and originals on this album, so each band member has a chance to stretch out and show their chops. The songs range from plaintive mountain ballads to full-tilt swing and tango tunes. The tone of the album is balanced just right between the seriousness of social commentary songs and lighter fare.
We start off with James Taylor's Millworker, where Mark Indictor's fiddle intro sketches the plight of the mill worker in fine lines and then Susie and the band join in to fill out this powerful story.
Heartland is Susie's deeply moving performance of a song describing the pain of leaving one's homeland for opportunities in another country and how the longing for home never leaves you. A beautiful track.
Three tunes on the album stand out as fun romps. The lead vocals are by Mark Indictor on the lively swing tune Miss Molly and by Fred Sanders on the cleverly worded Let's Dance Tonight along with That's How I Learned to Sing the Blues by Henry Hipkens. The energy and humor fills the room and is a nice counterpoint to the more emotional material.
My Way Home is a stirring song of self-reflection written and delivered here with deep feeling by Steve Rankin, featured on vocals and mandolin, with the others joining in on harmony and instrumental support.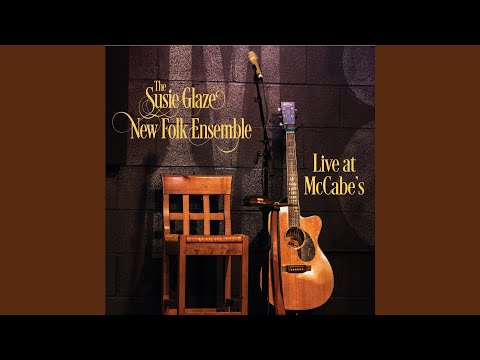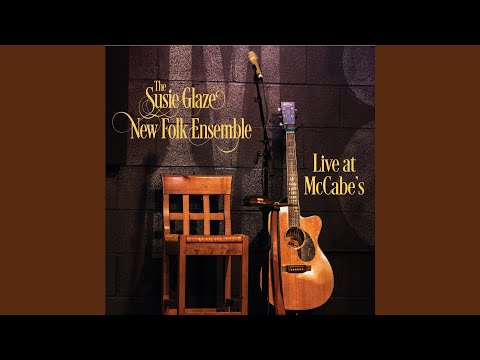 Millionaire is a dark David Olney song, sung here by Steve Rankin, who inhabits the immoral character of the song and brings out the tragic irony of a capitalist run amuck.
You Can't Fail Me Now is a poetic gem from the gifted songwriters Loudon Wainwright III and Joe Henry and yet another example of how Susie and the band pick exceptional and complex material and present it in a clear, simple way.
Blue Eyed Darlin' and White Swan, two songs by Rob Carlson, one after the style of an old murder ballad, the latter after a traditional folk song, are both story songs where Susie's smooth vocals unravel the tales slowly while the band's understated accompaniment underscores the darkness beneath these beautiful songs.
Mississippi It's Time, Steve Earle's blistering rebuke of the racial history of the state of Mississippi, is given a fiery delivery here by Steve Rankin.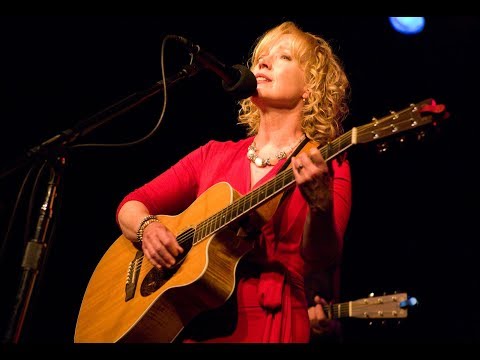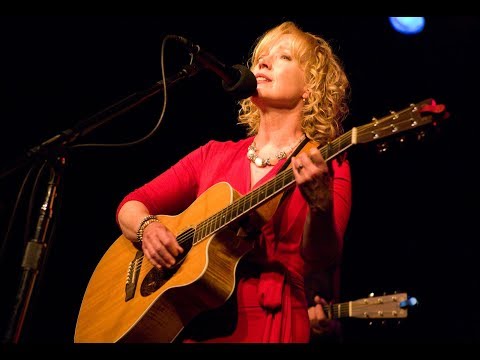 Black Waters, Mariah's Gone, West Virginia Mine Disaster, and The Soldier/One I Love are a collection of Jean Ritchie songs that Susie has made her own. These songs and Susie's singing are timeless and rooted in the folk tradition going way back, songs once played on a porch with the family gathered around.
No Telling by Linda Thompson is a beautiful love song that tells a story of forgiveness and redemption, sung gorgeously here by Susie. This graceful waltz suits Susie and the band as if it was written for them.
Forever Young is a classic Dylan song, here given a fresh treatment with the whole band joining in with harmonies for a rousing closing number.
Susie and the New Folk Ensemble pull all these diverse songs together into a cohesive whole, which makes the album a delicious way to experience them and a vicarious way to spend the evening with Susie and the boys at McCabe's. You won't be disappointed.
Ernest Troost is a singer-songwriter and a Kerrville-New-Folk winner whose songwriting style combines folk and Piedmont-blues-style guitar picking with evocative stories and colorful character portrayals—as though the Carter family, Robbie Robertson, and Alfred Hitchcock wrote songs together. "Ernest has phenomenal guitar chops. His voice is uniquely his own, and free of affectation. His lyrics, though deep, are in a straightforward, everyday vernacular. Humble on stage and off, Ernest is the whole package." --Steve Dulson, Past-President, FAR-West "Troost's style and subject matter recall Dylan, Dave Alvin, and Richard Thompson-- enviable company indeed." --Tom Hyslop, Blues Revue Magazine. Visit his website.