block-wide (3)

EARLY BIRD TICKETS & INFO, click here:
2019 FolkWorks Folk/Roots Festival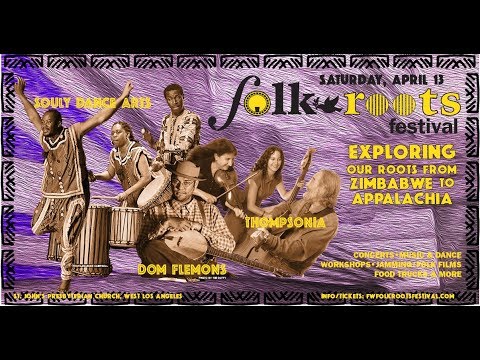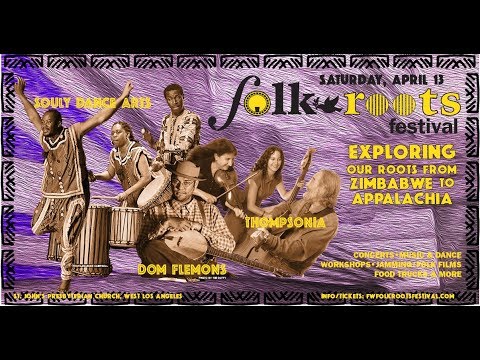 March-April 2019
HOPE AND HISTORY
"History says, Don't hope
On this side of the grave,
But then, once in a lifetime
The longed-for tidal wave
Of justice can rise up,
And hope and history rhyme"
--Seamus Heaney
For March, 2019, Women's History Month, here is a celebration of three great American women whose lives intertwine—two at the beginning and one at the end: Marian Anderson, Eleanor Roosevelt, and Mrs. Rosa Parks.
ROBERTO FONSECA & FATOUMATA DIAWARA
SATURDAY, MARCH 23, 2019 - 8:00PM
Theatre at Ace Hotel
929 S. Broadway, Los Angeles, CA 90015
Presented by CAP UCLA
SATURDAY, MARCH 23, 2019 - 11:00AM
Pasadena Public Library
285 E Walnut St, Pasadena, CA 91101
Presented by Pasadena Folk Music Society
ZAKIR HUSSAIN & MASTERS OF PERCUSSION
THURSDAY, MARCH 28, 2019
8:00PM
CAP UCLA
UCLA Campus, Royce Hall, Westwood, CA 90095
RICHIE AND ROSIE
(Richie Stearns & Rosie Newton)
SATURDAY, MARCH 30, 2019 - 4:00PM
Deep End Sessions
Santa Paula, CA 93060
-----
SUNDAY, MARCH 31, 2019 - 6:30PM
Kalabash School of Music
5725 La Jolla Blvd., La Jolla, CA 92037
Presented by the Southern Pacific Sessions
GATEKEEPERS OF FREEDOM 2018:
TWENTY-FIVE REVIEWED CONCERTS, CDS, THEATRE PERFORMANCES AND A VERY SPECIAL GRAMMY MUSEUM EXHIBIT
VOICES THAT STOOD UP FOR A BETTER AMERICA IN 2018
Exclusive to FolkWorks
Here are the Gatekeepers of Freedom for 2018—those performing and performance artists who travel, sing and record the music that keeps us sane in a mad world—who carry the torch of Woody Guthrie and Joe Hill, Pete Seeger and Paul Robeson, Marian Anderson, Billie Holiday and Phil Ochs, Utah Phillips and Rosalie Sorrels, Malvina Reynolds, Victor Jara and John Lennon. We turn to them in times of need, for inspiration, for their long memory, for satire and protest, above all, for truth.
GORDON LIGHTFOOT: 80 YEARS STRONG TOUR
AT THE SABAN THEATRE IN BEVERLY HILLS - MARCH 9. 2019, 8pm
A PAINTER PASSING THROUGH
"The folk revival lasted from 1960," said Gordon Lightfoot in a whimsical moment,
"to 1963—from Bob Dylan and Joan Baez to Phil Ochs to Ramblin' Jack Elliot." And here we are, forty-five years later, and we're still playing their songs—Early Morning Rain, If You Could Read My Mind, The Wreck of the Edmund Fitzgerald, and Ribbon of Darkness. But we're not playing them all—more like a Reader's Digest Version. Gone is the epic Canadian Railroad Trilogy—gone is the second set from two years ago—it's now a lean, clean, well-oiled 90 minute machine, with a few pauses for emphasis, but you'd never know it from the rousing reception Lightfoot receives from beginning to end. It turns out that less is more—and small is Beautiful.
John Batdorf and James Lee Stanley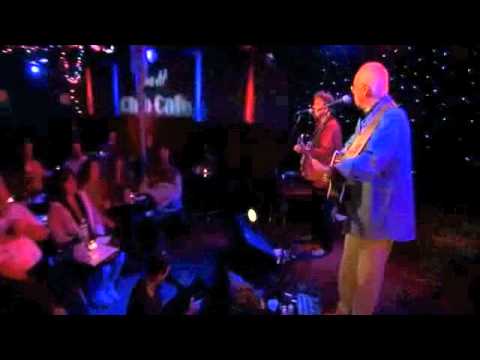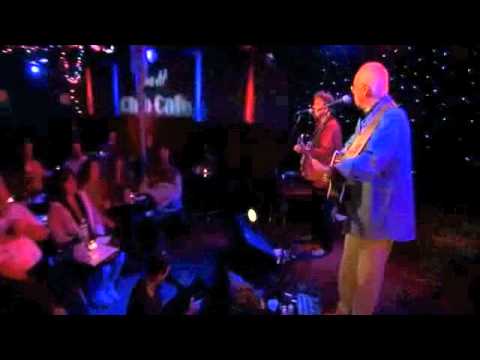 ---
MUSIC
---
fwpick
7:00pm THE AMERICANS
53688 Pioneertown Rd., Pioneertown, CA 92268
---
fwpick
7:30pm DUSTBOWL REVIVAL / HOT CLUB OF COWTOWN
Musco Center for the Arts - Chapman University
One University Dr., Orange, CA 92866
---
7:30pm SEAN OLIU AND THE COASTLINE COWBOYS
Muckenthaler Cultural Center Foundation
1201 W. Malven Ave., Fullerton, CA 92833
---
fwpick
8:00pm DON MCLEAN
Cerritos Performing Arts Center – Lyric Theatre
12700 Center Court Dr., Cerritos, CA 90703
562 916-8501 or 800- 300-4345
---
8:00pm A TRIBUTE TO JOHNNY CASH
33 E.Canon Perdido St., Santa Barbara, CA 93101
---
8:00pm SALTY SUITES
---
8:00pm EDGAR LOUDERMILK BAND
Featuring Jeff Autry
4316 Sepulveda Blvd., Culver City, CA 90230
---
---
DANCE
---
9:30am - 12:00pm KAYSO FOLK DANCERS
every Friday
Casa del Prado, Rm. 206, Balboa Park
Jerry Waddell 619-479-8015 `
---
7:15pm - 10:00pm WEST VALLEY FOLK DANCERS
every Friday
Canoga Park Senior Center
7326 Jordan Ave., Los Angeles, CA
Jay Michtom 818-368-1957 This email address is being protected from spambots. You need JavaScript enabled to view it.
---
7:45pm - 11:00pm PASADENA FOLK DANCE CO-OP
every Friday
Throop Unitarian Church
300 S. Los Robles, Pasadena, CA
Jan Rayman 818-790-8523 This email address is being protected from spambots. You need JavaScript enabled to view it.
---
7:45pm - 10:45pm WEST LOS ANGELES FOLK DANCERS
every Friday
Brockton School
1309 Armacost Ave., West Los Angeles, CA
Beverly Barr 310-202-6166 This email address is being protected from spambots. You need JavaScript enabled to view it.
---
8:00pm - 11:00pm L.I.F.E.BALKAN DANCE
every Friday
LA DanceFit Studio
10936 Santa Monica Blvd., Los Angeles, CA
Sherrie Cochran 626-293-8523 This email address is being protected from spambots. You need JavaScript enabled to view it.
---
8:30pm - 11:30pm KYPSELI GREEK DANCE CENTER
every Friday
The Tango Room
4346 Woodman Ave., Sherman Oaks, CA
Louise Bilman 323-660-1030 This email address is being protected from spambots. You need JavaScript enabled to view it.
---
9:00pm - 11:00pm BEVERLY HILLS ISRAELI DANCING
every Friday
Temple Emanuel
8844 Burton Way, Beverly Hills, CA
James Zimmer 310-284-3638 This email address is being protected from spambots. You need JavaScript enabled to view it.
---