block-wide (3)
---
Click on video to see highlights from the March, 2018 festival and a peek into our plans for 2019: Exploring our African roots from Zimbabwe to Appalachia.

Ticket sales for producing a festival typically do not cover the cost of production. And that's where you come in! FolkWorks depends on your generosity. When you click to donate below, 100% of the money we raise in this campaign will go to pay talented performers and teachers.

Please donate what you can to allow us to present the best diverse musical traditions for this amazing event.
January-February 2019
It is an overstatement to say I am my own favorite music artist, but probably not by much if judged based on the amount of physical time I spend listening to my own work. I know a lot of musical artists who profess to not like to listen to their own work. I must say that if you don't like to listen to yourself, you are not setting a good example for others. If you don't like what you hear when you listen to your own work, why in the world would you think others might like it or find it valuable?
TITLE: Empathy Moves The Water
ARTIST: The Crooked Jades
LABEL: Jade Note Music
RELEASE DATE: November 13, 2018
Fans of The Crooked Jades won't be disappointed by the latest issue from this remarkable group of musicians and I'm convinced that their newest CD, Empathy Moves The Water will quickly be added to existing collections of their music. Empathy Moves The Water will be the ninth album from the group since their debut album in 2000, and true to form, The Crooked Jades are alive and thriving and they just may have produced one of the best Americana albums of 2018.
TITLE: EVERYBODY'S TALKIN': A TRIBUTE TO FRED NEIL
ARTISTS: VARIOUS, INCLUDING ERIC ANDERSEN, RODNEY CROWELL, VINCE MARTIN, ETC.
LABEL: Y&T MUSIC
RELEASE DATE: AUGUST 14, 2018
Fred Neil without the Wrecking Crew
Fred Neil co-founded (with conservationist Ric O'Barry) the Dolphin Project on the first Earth Day, April 22 in 1970. Everybody's Talking is a wonderful tribute album to Florida folk music legend Fred Neil. All net proceeds from the sale of the album go to the Dolphin Project.
TITLE: HOLY SMOKE!
ARTIST: RAFE STEFANINI & DAVID BRAGGER
LABEL: OLD-TIME TIKI PARLOUR
RELEASE DATE: DECEMBER 2018
OLD-TIME FIDDLE & BANJO DUETS
If you have ever wondered why preachers of yore routinely railed against fiddle and banjo music, this record explains it exactly. Every downbeat encourages fornication, every backbeat compels another drink of whiskey, every tune puts your very soul in jeopardy. Holy Smoke! is old-time music in its perfect form, tight fiddle and banjo, Africa and Europe in equal portions, a completely traditional modern culmination of the first truly American music.
TITLE: OLD WORLD MUSIC OF THE SOUTHERN APPALACHIANS
ARTIST: HOG-EYED MAN
LABEL: OLD-TIME TIKI PARLOUR
RELEASE DATE: NOVEMBER 2018
Old World Music of the Southern Appalachians is the 4th release from Old-Time duo Hog-Eyed Man; featuring Clifftop fiddle champion Jason Cade accompanied by talented multi-instrumentalist Rob McMaken. Jason grew up learning older fiddle tunes and styles from Bruce Greene in Yancey County, North Carolina as well as from his mother's teacher Byard Ray. Rob hails from north Georgia and provides a solid, engaging back up with chording and melodic lines on mandolin, guitar and lap dulcimer.
Read more: HOG-EYED MAN - OLD WORLD MUSIC OF THE SOUTHERN APPALACHIANS
FRIDAY, JANUARY 25, 2019 - 7:00PM
House Concert in San Diego
zolahouseevents@gmail.com
-----
SATURDAY, JANUARY 26, 2019 - 7:30PM
House Concert in Santa Monica
irishfleury@earthlink.net
-----
SUNDAY, JANUARY 27, 2019 - 3:00PM
Fiddler's Crossing
206 East F Street, Tehachapi, CA 93561
TAJ MAHAL & THE PHANTOM BLUES BAND
SATURDAY, JANUARY 19, 2019 - 9:00PM
The Canyon Club
28192 Roadside Dr., Agoura Hills, CA 91301
Best Releases of 2018 chosen by Yatrika Shah-Rais
Wednesday host of KPFKs Global Village (11am to 1pm)
Her show brings an eclectic mix of global, jazz, indigenous, folk, ambient and classical sounds, making musical connections between geographical and diverse musical cultures.
The following lists are playlists of songs from albums that she presented at the end of 2018 summarizing the best music of the year.
Email: yatrikashahrais@gmail.com
Website: www.worldonanote.com
Archives of her previous two shows can be heard here
The Global Village on Facebook
Read more to see the amazing list of World Music albums. You will certain discover new finds...we did!
Get an Early Start on Mardi Gras!
Crank Up The Cajun and Beat the Winter Blues
Blake Miller and the Old-Fashioned Aces at StillWater in Dana Point
Come get your gumbo on and a head start on Mardi Gras! Step onto the dance floor for a southern California Fais do-do, as you waltz and two-step to the high-energy Louisiana dance-hall music of multi-Grammy-nominated Blake Miller of Blake Miller and the Old-Fashioned Aces at StillWater Food and Spirits in Dana Point on Sunday, January 20, 2018 at 5:00pm. Described by OffBeat Magazines' Dan Willgig as a "Groove band that's dance compelling," the Aces Cajun French songs will take you on a dizzying ride from hard-core, pared-down, gritty Cajun/Zydeco two-step party music to waltzes as soulfully heart-wrenching as only Cajun music can be.
GATEKEEPERS OF FREEDOM 2018:
TWENTY-FIVE REVIEWED CONCERTS, CDS, THEATRE PERFORMANCES AND A VERY SPECIAL GRAMMY MUSEUM EXHIBIT
VOICES THAT STOOD UP FOR A BETTER AMERICA IN 2018
Exclusive to FolkWorks
Here are the Gatekeepers of Freedom for 2018—those performing and performance artists who travel, sing and record the music that keeps us sane in a mad world—who carry the torch of Woody Guthrie and Joe Hill, Pete Seeger and Paul Robeson, Marian Anderson, Billie Holiday and Phil Ochs, Utah Phillips and Rosalie Sorrels, Malvina Reynolds, Victor Jara and John Lennon. We turn to them in times of need, for inspiration, for their long memory, for satire and protest, above all, for truth.
JOHN SEBASTIAN AT PEPPERDINE UNIVERSITY
Lisa Smith Wengler Center For The Arts - Smothers Theatre
Thursday, January 10, 2019, 8:00pm
MORE THAN A SPOONFUL OF A GREAT AMERICAN SONGWRITER
Rock and Roll Hall of Famer John Sebastian took the packed house at Pepperdine's Smothers Theatre on a whirlwind tour of modern American music history last night. From
Memphis Minnie
—whose thrilling voice and blues guitar filter down through the audience before the concert as soon as the doors are opened—to Harry Smith's multi-credited 1950
Anthology of American Folk Music
to Motown's
Martha and the Vandellas
to the
Supremes
and
Diana Ross
, Sebastian's two great guitars and blues harmonica remind you how profoundly indebted we are to African-American influences and sources on the long journey from Zimbabwe to Appalachia.
Paramount Ranch, home of the Topanga Banjo Fiddle Contest and Folk Festival
destroyed by fire
On November 9, 2018 the #WoolseyFire has destroyed the iconic Western Town at Paramount Ranch, a piece of Hollywood history used to film shows like "Westworld" and "M*A*S*H." It was the site of the Topanga Banjo Fiddle Contest and Folk Festival since 1990. Click here for a short history of the Festival.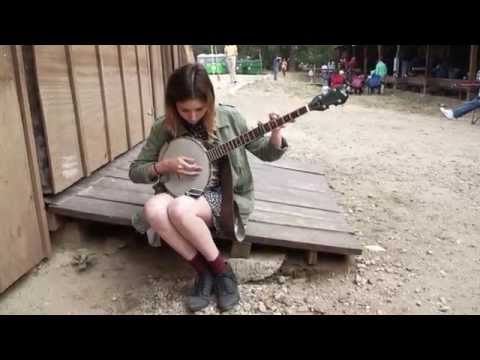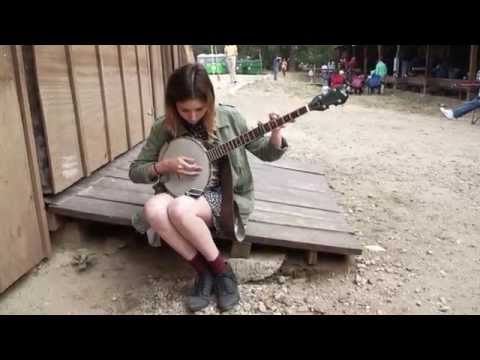 Read more: Destruction of site of Topanga Banjo Fiddle Contest
---
MUSIC
---
7:00pm - 8:30pm SDBS BLUEGRASS SLOW JAM LEARNING SESSION
third Monday
Our Savior Lutheran Church
jmbeazley@gmail.com
---
7:30pm - 10:30pm BROMBIES BLUEGRASS
every Monday
900 Riverside Dr., Burbank, CA 91506
Jo Ellen Doering 323-874-0213 brombies@aol.com
---
7:30pm - 9:30pm OC CELTIC JAM
every Monday
Peace Lutheran Church
18542 Vanderlip Ave, Santa Ana, CA
Heidi Halbur heidihalbur@gmail.com
---
8:00pm - 11:00pm BASC BLUEGRASS NIGHT
third Monday
900 Riverside Dr., Burbank, CA 91506
---
8:30pm - 11:00pm CELTIC ARTS CENTER IRISH MUSIC SESSION
every Monday
Celtic Arts Center @ The Mayflower Club
11110 Victory Blvd., North Hollywood, CA
818-760-8322 • celt@celticartscenter.com
---
9:00pm - 10:30pm CELTIC ARTS CENTER SLOW PLAY IRISH MUSIC SESSION
every Monday
Celtic Arts Center @ The Mayflower Club
11110 Victory Blvd., North Hollywood, CA
818-760-8322 • celt@celticartscenter.com
---
DANCE
---
10:00am - 11:30am ROBERTSON FOLK DANCE
every Monday
Robertson Recreation Center
1641 Preuss Rd., Los Angeles, CA
---
7:15pm - 8:45pm SIERRA FOLK DANCERS
every Monday
Temple City Christian Church
9723 Garibaldi Ave., Temple City, CA
Ann Armstrong 626-893-0303
---
7:30pm TARZANA ISRAELI DANCING
every Monday
MATI Center
19626 Ventura Blvd., Tarzana, CA
Sagi Azran
---
7:30pm - 9:30pm SAN DIEGO FOLK DANCERS
every Monday
Balboa Park Club
2150 Pan American Plaza, San Diego, CA
Jean Cate 858-278-4619 jcate@nethere.net
---
7:45pm - 10:45pm WEST LOS ANGELES FOLK DANCERS
every Friday
Brockton School
1309 Armacost Ave., West Los Angeles, CA
Beverly Barr 310-202-6166 dancingbarrs@earthlink.net
---
8:00pm - 11:00pm SWEDISH FOLK DANCE CLUB OF LOS ANGELES
every Monday
Skandia Hall
2031 East Villa St., Pasadena, CA
Norman and Jane Kindig 714-777-4036 janekindig@mac.com
---
8:00pm - 9:30pm SIERRA MADRE FOLK DANCE CLASS
every Monday
Sierra Madre Recreation Building
611 E. Sierra Madre Blvd, Sierra Madre, CA
Ann Armstrong 626-358-5942
---
9:00pm - 11:00pm INTERNATIONAL FOLK DANCE CLUB AT UCLA
every Monday
UCLA Ackerman Student Union Building - 2nd Floor Lounge Room
Westwood, CA
310-284-3636 UniversityDanceClubs@yahoo.com
---