ROZ LARMAN
(April 17, 1933 - October 10, 2016)
By now, many Folkscene fans and friends know that Roz Larman passed yesterday after a heart attack followed by a stroke. Obviously, we are all shocked and saddened today to realize the immense loss we have suffered. I just thought I'd put down a few thoughts about my good friend, Roz and how knowing her has enriched my life these last 43 years.
I met Howard and Roz sometime back in 1973 and began working on the Folkscene program as a "board op". That means I played the records and tapes and controlled the mics they spoke into to go out over the air. Some years later, I graduated to the position of mixer, where I actually worked with the performers and mixed their sound for the broadcast. The Larmans used to take me to McCabe's , The Ice House and other venues. We recorded the San Diego Folk Festival for 5 or 6 years in the 1970's. They introduced me to the very best Folk and other acoustic styles had to offer. I had the chance to meet and work with a lot of legendary performers over the years. Meeting the Larmans was a turning point in my life and I just cannot overstate how appreciative I am of the 34 years with Howard and 43 with Roz.
Ah, Roz. Nobody like her anywhere, I can assure you. I have never encountered anyone so completely dedicated to something as she was, The radio program was everything to her and the care with which she prepared for and produced it was absolutely unparalleled. Her knowledge of the music and the performers was absolutely encyclopedic. She knew everything and everyone...period. When she produced the show with Howard (1970-2007) she was the perfect partner. Wherever he was weak, she was strong. She was the driving force, the disciplinarian, the conscience of the program. She saw to it that Howard got on and off the air on time, made sure he and the performers had coffee, tea or water while on the air. She would walk in to the studio during a live show and hand Howard little scraps of paper with song requests from listeners. On one such occasion, she walked in while our good friend, James Lee Stanley was singing live on the air. She had a cup of hot coffee in her hand and, somehow, managed to pour it into his lap as he played. James didn't miss a beat but vowed to get even, saying, "I'll get you for that, Larman!" Though James never made good on his threat, he did bring it up to her often over the next 40 years or so!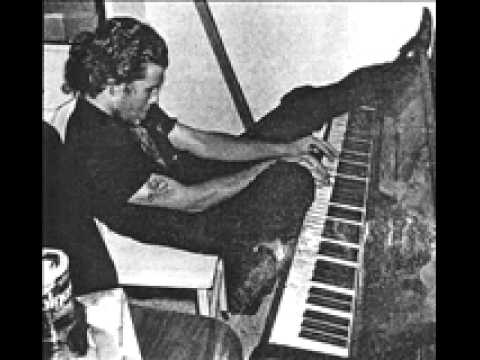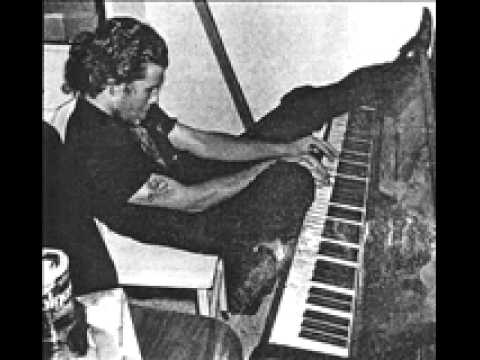 Her sense of humor was, shall we say, a bit off kilter. When I started doing the program, I was 16 years old and Roz was somewhere in her late 30's. But we laughed at the same things. She never grew up, that's for sure. Her wit was always sharp as a razor. Even in her later years, she would come out with incredibly clever quips during interviews that would stun me and the interviewees alike.Nothing got past Roz, of that you could always be sure.
She was stubborn! Howard used to say that all the time and he was right. She knew what she wanted and she didn't give up until she got it. If she liked somebody they were in for life. If she didn't, forget it. If she believed something to be true, it was true and no amount of arguing with her would have any real effect. She might seem to give in but it was likely just because she was tired of arguing. She went right on believing whatever it was regardless! It was certainly possible to get annoyed, even angry with her at times but never for very long. You always knew who you were dealing with that was a completely lovable, if not a bit exasperating, person.
Knowing and working with Roz Larman was, truly, one of the best experiences of my life. I was blessed to have so many years with her. I only wish there could be many more.
From FolkWorks Volume 1, Number 1
Roz and Howard Larman produced FolkScene for about 30 years on Pacifica radio station. Many consider the show to have been the preeminent folk music radio show in country. Due to control issues on the part of the management of the radio station that had aired them for all this time, their on air voices were squelched in October. At the end of November, a benefit concert was held at the Troubadour club in West Hollywood. The following letter was passed out to concert goers. While at press-time, the possibility of them returning to KPFK has not been totally resolved, it seems unlikely that they will return. They are pursuing on-line Internet broadcasts on KPIG. As major contributors to getting the word out about live music in Los Angeles, if they do not get a local radio show, their voices will sorely be missed. Meanwhile, checkout the FolkScene website to find out what is currently happening and to keep in touch with the Larmans. We wish them well. It is ironic that as we embark on a new project, the building of a newspaper the intent of which is to promote and build the Folk community, that the Larman's show, FolkScene, to which they have dedicated the past 31 years of their lives has been pulled off the air. It is ironic that at a time when more and more people have come to the realization that this is a corporate controlled society and are willing to stand up and do something about it, that the station that has been keeping us informed of the alternatives is also the station that is taking away our strongest voices. Folk Music is "the People's" music. It is about the trials and tribulations of everyday people. It is the gutsy, tellit-like-it-is phenomena that tells us of the struggles of miners fighting black lung disease; that tells us the truth about the environment…the depletion of the ozone layer; that tells us about the horrors of AIDs and other infectious diseases that threaten major populations; that tells us of the lives of people who can barely get enough food to survive. It is about the real joys of life, not the sugar coated pabulum that we are handed by the corporate media. It is the music of Stan Rogers, Kate Wolf, U.Utah Phillips, Pete Seeger, Dougie MacLean, Solas, Liz Carrol, Bill Monroe as well as the music of the not so well known; people getting together and jamming because they love the music; people playing for dances and people dancing. It is ironic that at a time when more and more people are looking for alternatives and have found that KPFK is one of the few places to go to hear these alternatives, that the management of KPFK is falling victim to its' own success. As the station and Pacifica have had increasing success at fund drives, for some reason, they don't realize that it is the show of Amy Goodman, whose Democracy Now is threatened to be taken off the air, and the Larman's FolkScene that have driven the success of the station. Or perhaps it is a drive to make the station more "mainstream"…to move it slowly in the direction dictated by money and the corporate mold. It is in time of turmoil that progress is made. It is when our sensitivity to what we have or don't have is increased. We have had the Larmans on the air for these 30 odd years. We hope to have them back on the air for a long time to come. You can make the difference.