The Passing of Vic Koler
Ode to a Friend – The Bass Man
"We've lost our formation," Rick Cuhna said with a somber look upon his face, looking a bit like the role of the hardened commander who knew that he had just lost a good pilot at sea, or a person being hit with the frosty reality of knowing that 'one of ours' was never going to return again from the hundreds of missions we all 'flew together' as part of the Goin' South Band. Our lives in music are very much like that of peaceful military missions. Every day that we performed an educational show for students, drove to the studio to record a score or sat up late at night composing music, we all came to know that it is nothing less than our mission in life. It is our calling in life. We have lost one of our own now. Vic Koler, our bass man, our rock steady pillar in the back of the band, holding down the foundation is no longer with us.
Vic was a musician, composer, studio recording artist, music director and educator whose life work in music was a calling and mission that shaped his life and gave joy to many others. Vic not only will be remembered as a great bass player of a multitude of various styles of cultural music but as a rock-solid friend to those of us who played music with him and who knew him a bit more than just a fellow musician. He was a man who stood by his children and helped to guide their lives not only by words but also by his deeds and actions as a good father. He was an example of living a good life that was realized by doing just that and being present in the moment.
Vic was born in 1953 in the small steel mill town of Lorain, which sits on the windy shores of Lake Erie about 45 miles west of Cleveland. At a very young age, Vic started playing with what people knew in the Midwest regions along the great lakes as the Junior Tamburitzans, an offshoot local community group of the Duquesne University Tamburitzans, a renowned Yugoslavian cultural music and dance ensemble. He gravitated right away to cello or cellovich, closest to the bass or berde' of the traditional ensembles of Croatia or Slavonia. The bass man was emerging. He was a graduate of the Cleveland Conservatory of Music and also started playing mandolin with other musicians in the area. But rock and roll was calling and so was the electric bass. Vic played with his lifelong friend Rick Rebman in an early folk/rock band known as The Book of Strawberry, later to be known as a popular Cleveland rock band, Buttermellon. With his Ohio friend and up and rising singer-songwriter Chris Luke, he worked with producing legend, Bill Szymczyk (The Eagles, B.B. King). Vic learned and gained knowledge in the field of music wherever and whenever he could, including working as a radio engineer at a Miami radio station. Later in Florida he worked, recorded and played with the Miami Sound Machine and earned a degree through the Jazz Music program at the University of Miami. Vic gained an in-depth education in music not only within the academic, artistic and creative fields of music, but the technical, digital and electronic worlds, as well.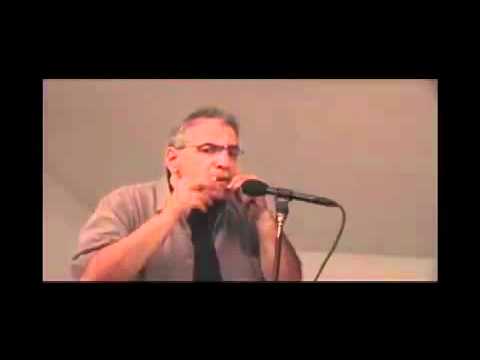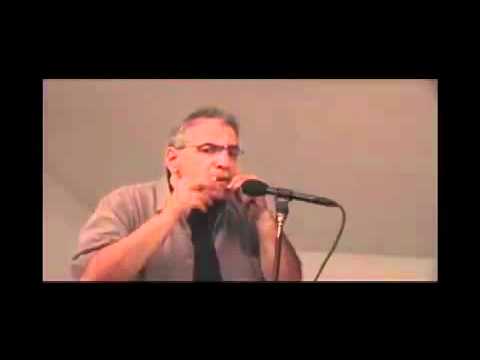 We had many groups together, aside from individual projects or independent gigs. In one such band, I had hand-picked an ensemble of excellent musicians to form a World Music ensemble with three lead singers who had much experience in Eastern European vocal styles. This was at the cusp of World Music movement which was gaining great popularity and strength in the local music scene in Los Angeles. Our new group was on the cutting edge and had a nice following building in the city. In the middle of this came an offer by a well-known singer-gone-producer who offered the singers a recording contract but not the core band members. It drove a wedge right down the middle of our newly formed group. I will never forget what Vic said in that infamous 'band meeting' that afternoon in LA. Quietly, he said to us all that what was really important here is that we stick together as a group under our own name. That the band name that people all came to recognize was the team that we had built. It was in unity that a musical group gained popularity and recognition. Together we could build something unique musically and something that people would come to hear. That was the core of a powerful ensemble – A team of excellent and like-minded players united under one banner.
His work as Music Director with the AMAN Folk Ensemble brought in many great musicians from out-lying communities and upheld the tradition of excellent music and exemplary musicianship that AMAN was recognized as upholding for many decades.
Vic always paid close attention to details. He knew and respected cultural traditions in music and always held close to principles, yet at the same time he could jam, improvise and create on the spot within a style of music.
Even when the recession hit and hit hard for the hard-working LA musician, Vic never complained. He rarely complained of anything. Those of us who worked with Vic would only see him writhe in pain and agony or kvetch when he had to endure the sounds of an incompetent musician banging away on his or her axe, out of tune players playing out of tune instruments or worst of all, pitchy vocalists who could not hold pitch. These things would drive Vic nuts. His wry sense of humor and overly animated face at these moments was very funny and comedic, but certainly made his point clear.
His standards for excellent music and music making never wavered, on the stage or in the studio.
Vic was a rock to me as a friend while facing my darkest moments and trials in my personal life. "You'll be OK," he would say with a complete air of confidence that would ease my mind immediately. "It's hard, I know, but you'll be fine. And you will move on and things will even better for you. Trust that." A religious leader, physiologist or therapist could not have been more effectively insightful in their delivery. Vic knew how to stop and give someone his complete focus, no matter how busy he was.
Vic had a washtub bass made from a plastic 5-gallon bucket that he had painted over with a bass clef and some colorful designs. It was part of the Goin' South Band's educational show designed to talk about homemade American traditional instruments.
Vic would walk out on stage with his cartoonishly painted bucket with a broomstick handle and a gut string attached with a blank expression on his animated face. The straight man. After a little introduction, I would tell the kids this is a homemade bass they could make themselves. Vic then started to pluck on that gutbucket a cool, bluesy groove that the kids would start to snap their fingers to. He made the bass accessible and a cool thing to play. I recently heard that one young man who saw our show years ago in his school never forgot Vic's part in the show, because he then went out and learned how to play the bass. This was a big part of what Vic did in his life - encourage and inspire others. He knew the true value of the work we were doing in the schools with youth and students in all walks of life.
I don't know what happened to that plastic washtub bucket bass, but I kind of wish I had it. I have now a few instruments in my collection from players who are no longer with us in the living world. They hold a special place in my heart. Each instrument has a story behind it that tells a part of the history of the person who played it. These things carry spirit, I believe. And to share parts of the stories of who played them, how they were made and maybe a little tale of a magical night when they came alive in the hands of their masters…this is good stuff. It honors those who have walked before us and beside us on all the trails we have ventured down. Those shared paths we walked together become part of the rich tapestry of our own lives.
In the words of Augustus 'Gus' McCrae from Lonesome Dove, I remember now his parting words during his final moment in saying goodbye to his lifelong friend and partner. "My God, Woodrow. It's been quite a party, ain't it?"
The bits and pieces of our time together will be remembered by those who were able to share some wonderful moments with you, Vic. It's been a pleasure to share our time with you on and off the stage.
It has been quite a party, old friend.
---
CELEBRATE THE LIFE AND TIMES OF VIC KOLER
Sunday, January 26th - 3:00-6:00pm at home of Cindy and M.B.Gordy
18903 Ringling St., Tarzana, CA 91356 818-343-6022
- Bring pictures of Vic for the photo board
- Bring your favorite beverage (incl. wine & beer). Food will be provided.
- RSVP Facebook or email: Rosina Didyk This email address is being protected from spambots. You need JavaScript enabled to view it.
John Zeretzke, Fillmore, California – December 2013