Get an Early Start on Mardi Gras!
Crank Up The Cajun and Beat the Winter Blues
Blake Miller and the Old-Fashioned Aces at StillWater in Dana Point
Come get your gumbo on and a head start on Mardi Gras! Step onto the dance floor for a southern California Fais do-do, as you waltz and two-step to the high-energy Louisiana dance-hall music of multi-Grammy-nominated Blake Miller of Blake Miller and the Old-Fashioned Aces at StillWater Food and Spirits in Dana Point on Sunday, January 20, 2018 at 5:00pm. Described by OffBeat Magazines' Dan Willgig as a "Groove band that's dance compelling," the Aces Cajun French songs will take you on a dizzying ride from hard-core, pared-down, gritty Cajun/Zydeco two-step party music to waltzes as soulfully heart-wrenching as only Cajun music can be.
As the grandson of the world-renowned Cajun accordion-builder Larry Miller, the younger Miller's life is steeped in Cajun music, food and culture. Growing up helping in his grandfather's shop from a very early age, he met and was influenced by some of the greatest names in Louisiana music. Miller was star struck by the towering giant of Zydeco, Beau Jocque, and many others. "This is what I grew up with. I thought everyone listened to Cajun music all the time," Miller says. "I was a huge fan of Boozoo (Chavis) when I was in kindergarden. One day Boozoo and his son Charles came to the shop for a new rubboard and they got me and my cousin Jay out of school to meet him." Inspired by the constant contact with famed Cajun and Creole musicians, the steady stream of house parties and jams at his grandfather's shop, Miller has been playing since receiving his first toy accordion at age 5, and also plays fiddle, guitar, bass, and his latest obsession, steel guitar. He's gone on to become a legendary Cajun musician himself.
His many accomplishments have not gone to his head. Asked what he'd like people to know about him, he replies, "That I'm a good cook!" He adds, "I'm a classic gumbo guy-chicken and sausage all the way."
A fluent speaker of French, while obtaining his degree in Francophone studies at University of Louisiana, Lafayette, Miller was a founding member of the Grammy-nominated Pine Leaf Boys and joined The Red Stick Ramblers, both high-octane, yet soulful authentic Cajun bands. Featured in the New York Times and Rolling Stone Magazine, the Pine Leaf Boys have been musical ambassadors on 6 tours for the U.S. State Department. The Ramblers were featured in seasons 3 and 4 of the post-Katrina HBO hit, Treme, playing their songs Made in the Shade, Katrina, and Morning Blues. The Ramblers dissolved in 2013 and reassembled as The Revelers, which went on to a Grammy nomination for Get Ready, their second CD of original tunes, which was described by OffBeat Magazines' Dan Willging as "Groove bound and dance compelling."
When asked what it's like getting nominated for a Grammy, Miller says, "It was surreal." "I didn't really think much of it at the time," he continues in his typically humble fashion, "it was an echelon I never thought I'd get to when I was growing up."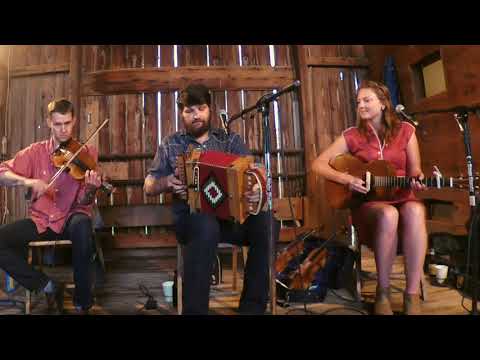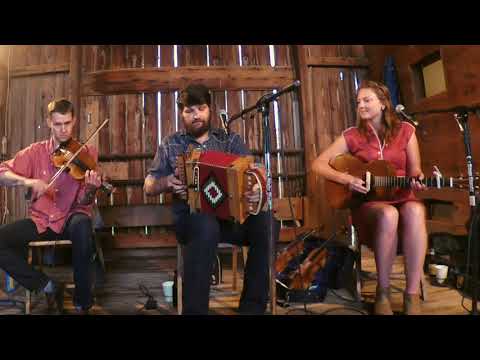 Having played widely throughout the U.S. and traveling all over the world in his 32 years, Miller has performed with just about every renowned Cajun artist in Louisiana, and an extensive list of venues rivaling that of a musician twice his age. Of all this, his favorite memory to date is of going to Haiti to play with another former member of The Pine Leaf Boys, twice Grammy-nominated Cedric Watson. "We were at a music festival" he says. "The extreme poverty was jaw-dropping, yet everything was so alive and vibrant-it was so rich. It was beautiful!" he says reverently. "The beaches, the trees, the landscapes. It was gorgeous. We just went and started playing on a porch in town, and everyone started singing and playing along with their own instruments. They would sing the songs back to us like they knew the songs. We drew a huge crowd. There was a "Rah Rah" parade with two groups and each group in the parade had its own colors and instruments-mostly drums and big tubes they played into. The two groups met in the middle of town and the whole thing exploded, like a Caribbean battle of the bands. It was a giant party." He continues, "In a way, all my songs are about this. I feel the Caribbean influence in my everyday life. Louisiana is very different because of the Caribbean influence."
While still playing with The Revelers, Miller has pared things down to Cajun music's original core with The Old-Fashioned Aces. Asked how he came to the Aces trio configuration, Miller says, "I wanted to do something more homey, like comfort food-you know, like a great gumbo. Something that would stick to your ribs." High-end venues such as Lincoln Center don't appeal to him. "My favorite places to play are the old opera houses and the dance halls. The places with low ceilings, dark, not always good sound," he says. "The grittier places." He continues, "I've played at La Poussiere, Whiskey, Wranglers, Atchafalaya Club, McGees. I love Ashkenaz in Berkley, Eagles Hall in Alameda (California.) We've played at Eagles in Seattle. I want to play more Eagles around the country." Upon being asked where he'd like most to play, he responds sadly, "They're all closed. Richards. Hamiltons. Slims Y Ki Ki. Don Quixote's in Santa Cruz, California."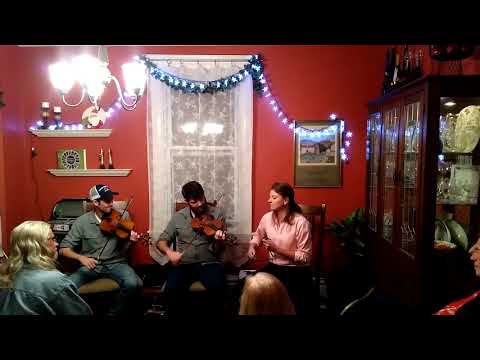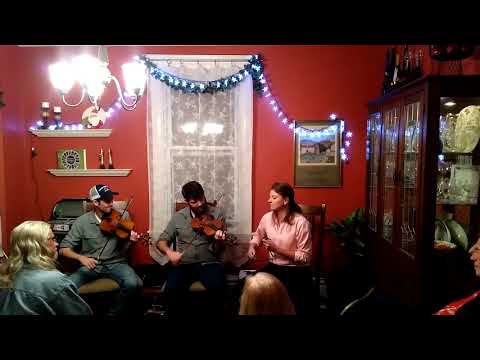 Today Miller's livelihood is a combination of performing and teaching. "When I don't have any gigs, teaching pays the bills." "It's a chance to pass on the music," he continues. "I've also started doing a radio show on KRVS-it's called 'La Lou Jukebox' at 6:00pm Central on Saturdays."
What inspires and drives him is his passion for bringing back traditional Cajun music and letting people know that "Cajun music is alive! It's happening! It's the real thing! Come check it out!"
"We're super excited to be coming out to California again," Miller says enthusiastically. Come experience that enthusiasm in person. Bring yo' Momma, Daddy, Cousins, Aunts, Uncles, your lover, neighbors and your friends. Come dance, drink, eat and enjoy Louisiana warmth and hospitality as you join Blake Miller and the Old-Fashioned Aces for a night you'll always remember. Then take a copy of their new CD Quelle Belle Journée home with you so you'll always remember the special evening you had.
Friday, January 18, 2019 7:00pm - 8:30pm Southern Pacific Sessions at Kalabash School of Music and Arts
Saturday, January 19, 2019 4:00pm - 8:00pm Deep End Sessions in Santa Paula, CA 93060 David Bunn This email address is being protected from spambots. You need JavaScript enabled to view it.
Sunday, January 20, 2019 5:00pm - 8:00pm StillWater Spirits 24701 Del Prado Ave, Dana Point, CA 92629. 949-661-6003
Karen Redding 562-708-8946 This email address is being protected from spambots. You need JavaScript enabled to view it.