LA RECOLTE CAJUN BAND
AT COFFEE GALLERY BACKSTAGE - MAY 26, 2018 at 7:00pm
VIVE LA FRANCE!
"Who do I know in Lafayette, Louisiana?" I asked myself as I looked over the Federal Express package in front of my mailbox the other day—with an overnight seal on it. "Oh yeh," I thought~ some Cajun band is sending me their CD~ they're coming to town. But not just any Cajun band—La Recolte Cajun Band—who play and sing in the original French from Southwest Louisiana—the place that was buried in water during Hurricane Katrina in 2006—made legendary by the president's encomium "Great job!" to the government's FEMA director who left the local Cajuns ragin' in desperation, trapped in New Orleans' Convention Center while the buses were idling outside of town.
Musical instruments were destroyed as well—in addition to the more than 900 human victims of the hurricane—and down in the French Quarter—where a band like La Recolte would play "Laissez les bons temps rouler!" to enthusiastic loyal customers and fans—and where Rock and Roll Hall of Fame pioneer Fats Domino would hold forth on a Saturday night with Ain't That a Shame! and Blueberry Hill—in the besieged Lower 9th Ward it looked like Dante's 9th Circle of Hell.
And in praise of folk music it was folk singer Arlo Guthrie who initiated a caravan of train concerts to raise funds to replace all the instruments destroyed by Hurricane Katrina and our mismanagement of the recovery—which he did.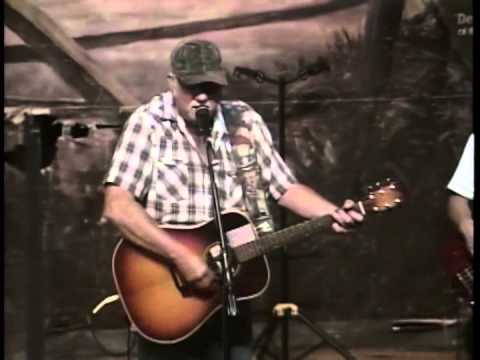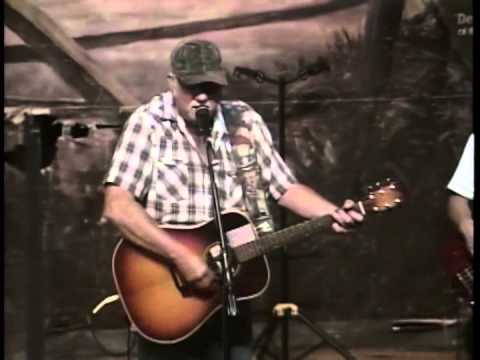 But that's not why I plan to be in the lucky audience at Coffee Gallery Backstage this Saturday night to see Louisiana's great export to the hinterlands where a real French Cajun band is more of a luxury than a necessity—an exotic spice redolent of Marco Polo's ancient ship that sailed the China seas seven centuries ago and brought these perfumed ornaments to the safe and staid West—and by extension to the Western territories and newfound states. Blame Kubla Khan, their leader who welcomed Polo to the Asian shores he discovered for Europe. Had Polo not sailed these stormy seas we likely would never have seen Coleridge's second greatest poem (Rhyme of the Ancient Mariner is the first) Kubla Khan written in his honor.
But that's not why I will be in the audience—it's far more basic than that. You see, I fell in love with my University High School French teacher, who was the most beautiful woman I had ever seen. Because of her I learned how to make a French omelet when I went to England in the summer of 1965 and discovered the one French restaurant in London's West End. I was so charmed by the waitress I struck up a conversation with her and before I knew it she led me back to the kitchen and showed me how to make an omelet the proper—i.e. French—way—which I have done ever since.
But that wasn't the only legacy from my French teacher—because of her I learned French to satisfy my language requirement at UCLA—and then translated Camus' L'Étranger for my language requirement at UCSB for my Master's Degree in Speech. Love may not conquer all, but it can certainly change your life.
And that was just the beginning. Later on, also the residue of this early heartthrob, I was drawn to Cajun storyteller Justin Wilson—the funniest storyteller I ever heard—who brought the strange and wondrous tales of Western Louisiana to a defrocked (having left academia for good) California folk singer who never laughed so loud or long as after having heard one of his dozen records—"I gawron-tee!"
It was Justin Wilson—whose voice I loved the sound of—who taught me where Cajun derived from—the Acadian exiles who left French Canada for refuge in the states during a political upheaval there in the eighteen hundreds. Many settled in upstate New York's Champlain Valley—where Pete Seeger (you see, the story is wending its way down towards my later, postgraduate self) collected a number of their songs—including one I have been singing ever since—Un Canadien Errant—recorded beautifully by Ian and Sylvia—also Canadian exiles of the 1960s—about a student who was forced to leave Canada during this revolution—and whose refrain became the national slogan put on French Canadian license plates: "Que je me souvien de," or "We will always remember."
But the most intrepid exiles didn't stop in Upstate New York—they kept heading south to escape as far from Canadian authorities as possible—which eventually led the most adventuresome down to New Orleans, Louisiana and the Mississippi River—or "Big River," as Johnny Cash called it:
Now won't you batten down by Baton Rouge, River Queen, roll it on.
Take that woman on down to New Orleans, New Orleans.
Go on, I've had enough; dump my blues down in the gulf.
She loves you, Big River, more than me.
and the western parishes around La Fayette—from which La Recolte Cajun Band come. You see Acadian—"from Canada"—was eventually shortened to "Cajun." So from Justin Wilson back to Ian and Sylvia back to Pete Seeger back to Samuel Taylor Coleridge back to Marco Polo back to a French waitress in a London restaurant back to my high school French teacher I have followed the trail of this magnifique culture wherever it led—including the collected works of Sartre and Camus, the poetry and lives of Verlaine and Rimbaud, the music of French Canada and Cajun music and cuisine.
That is why I have a statue of the Eiffel Tower beside my desk to inspire me every morning when I settle down to work; that is why I wrote songs lamenting the terrorist attacks on Paris in both January and December of 2015; that is why I have an original copy of Je Suis Charlie from the months after the massacre; that is why I wrote Before Katrina and The Big Easy On My Mind during and after the hurricane (on my CD Storm Warnings); and that, dear Reader, is why you will find me at La Recolte Cajun Band's glorious concert at Coffee Gallery Backstage this Saturday evening.
But don't take my word for it: here is Bob Stane's pitch for them on his own website:
LA RECOLTE CAJUN BAND….. FROM THE BAYOUS TO THE COFFEE GALLERY BACKSTAGE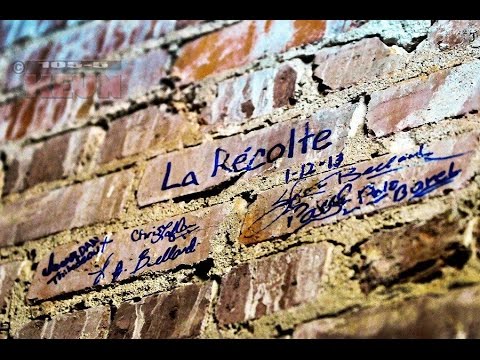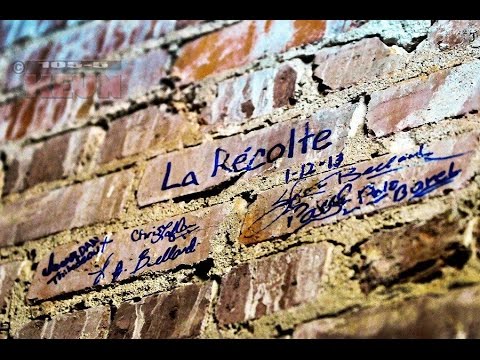 "This five-member band consists of an array of talented musicians from the heart of Acadiana. The name of the band, "La Recolte" (The Harvest), was influenced by their desire to keep traditions alive and inspired the release of their debut CD Who's Gonna Fill Their Shoes... The band earned the distinction of "Best New CD of the Year" for the Annual "Le Cajun Awards 2014" sponsored by the Cajun French Music Association. The follow-up album Le Deuxieme claimed top honors for the 2016 CFMA Awards being nominated for Band of the Year, Best Male Vocalist, and Song of the Year. They have been featured on the Grand Ole Opry style show, Rendez-vous Des Cajun, at the historical Liberty Theatre in Eunice, LA, and Downtown Alive in Lafayette, La. Performed in New Brunswick Canada in August 2013 for the yearly Acadie Celebrations in the region and participated in the Congres' Mondial 2014 in Northern Maine and New Brunswick. The West Coast has had the pleasure of enjoying their music at the Long Beach Bayou Festival in 2016.
La Recolte is traditional and highly influenced by the South Louisiana dance hall music of the mid-1900s. Belting out waltzes, of relationships gone bad, as well as driving two-steps that will get you pumping all night long. The earlier generations of Cajuns planted the seeds that would generate an abundance of Cajun music and culture. New generations continue to cultivate Cajun traditions because they "harvest" the "crop" of music and culture planted by generations of the past. Here is the lineup:
Accordion- Shane Bellard
Drums- Chris Lafleur
Fiddle- Joel Breaux
Guitar- Learlin Bellard
Bass Guitar- Paul Borel
The Coffee Gallery Backstage is about to be transformed into a Louisiana Cajun Dance Hall~ the kind you'd have to travel two thousand miles to see and hear. Let us help them put their best foot forward for the unsuspecting Cajun listening audience in Southern California. Don't you dare miss it!! You might fall in love.
Finally, you have not really heard Jim Croce's Bad, Bad Leroy Brown until you have heard La Recolte Cajun Band's version in French Cajun. It's pure joy.
Coffee Gallery Backstage website
La Recolte Cajun Band will also be appearing at the Simi Valley Cajun & Blues Music Festival on Saturday, June 26 at 12:25pm.
Simi Valley Cajun & Blues Music Festival website
Vive la difference! Let the good times roll!
Ross Altman has a PhD in Modern Literature from SUNY-Binghamton; he belongs to
Local 47 (AFM); Ross may be reached at This email address is being protected from spambots. You need JavaScript enabled to view it. Local 47 (AFM);