THE WORK OF PETE SEEGER: HOW CAN I KEEP FROM SINGING?
Grammy Museum Exhibit Review
On Pete Seeger's 99th Birthday - May 3, 2018
The Grammy Museum has thwarted the twisted un-American ambitions of Red Channels~ the primary instigator of the notorious blacklist that destroyed the careers of the Weavers and Pete Seeger during the late un-great red scare of the McCarthy era in the "Silent Generation" of the 1950s by mounting a glorious tribute to Pete on their fabled 4th floor, enshrining the man that poet Carl Sandberg called "America's Tuning Fork" in the definitive home of the very best in American music.
This great American musical institution has finally put the last nail in the coffin of the un-Americans who subpoenaed our greatest folk singer and World War II veteran (who ever-after proudly displayed a "Veterans of Foreign Wars" sticker on his 12-string guitar case) on August 18, 1955 to testify about his political beliefs and associations.
Held in contempt of Congress for his refusal to name names and answer their contemptible questions it was six long years before the Supreme Court of the United States cleared his name and found him innocent of all charges in 1961. You can follow the whole gripping story from beginning to end on the Grammy Museum's paneled wall with clearly structured in large print supporting documents that highlight Pete's courageous grounds for becoming an unfriendly witness before the House Committee on Un-American Activities—when everyone around him was "taking the 5th," just the way Trump's minions are doing today.
It was Pete's finest hour~ and brought him to the forefront of the resistors and defenders of the Bill of Rights at a time when to do so literally cost you your career. The Weavers were blacklisted in 1950 and saw two years' worth of bookings cancelled overnight in August of 1950. Their hit song—Lead Belly's Goodnight Irene—was at the top of the Hit Parade for a record-setting thirteen weeks. Pete made folk music synonymous with the counter-culture before the counter-culture even had a name. It was seventeen years later—in 1967 and again in 1968—before the Smothers Brothers to their everlasting credit broke the blacklist by presenting Pete Seeger on their hit CBS series the Comedy Hour—twice.
Once again the Grammy Museum tells this compelling story in both words and pictures and on their large video screen with accompanying headphones where you can hear it in Pete's own plain-spoken words. I knew most of this history already, but Pete's series of interviews taught me something I had never heard before. The song he sang on his second appearance on February 25, 1968, Waist Deep In the Big Muddy—his anti-Vietnam War song—was actually released as a single on a 45rpm. You can see Pete's entire performance on the Smothers Brothers Comedy Hour on the video portion of this landmark exhibit. And you can read more about it in my FolkWorks article on the song.
After the performance—the greatest performance of a protest song ever to air on national television—you can then listen to Pete recounting what happened to that single. He found out about it quite by accident when he was appearing on a small radio station in Denver, Colorado to support a concert. The programmer mentioned to him that he also worked in the Columbia Records distribution office for Colorado nearby. When he told the head of the office about the arrival of Pete's 45 single, his boss looked it over and said, "Humph! Those New York people in Columbia Records must think I'm crazy if I'm ever gonna sell a record like this." And then the kicker~ "It never left the shelf." Pete smiled gamely as he summarized the story, "You see, John Hammond (of Columbia Records) could get the song recorded, and printed, and even shipped~ but he couldn't do anything about his distributors who just left it on the shelf and made sure it never got sold."
Small details like this make this Pete Seeger exhibit a window into the history of American folk music as a force for social change at a time when the opposition to it was just as determined to stop it.
How Can I Keep From Singing: The Work of Pete Seeger is a wonderfully personal exhibit that portrays Pete's music and activism as a combined purpose that created his larger-than-life persona that sparked the folk revival of the 1960s—the Phoenix which rose out of the ashes of the repression of the1950s. "In a dark time," wrote poet Theodore Roethke," "the eye begins to see." But there are many personal touches that bring Pete Seeger to life in this testament to the man who was at the heart of the civil rights, civil liberties, antiwar and environmental movements in the decade of change.
At both the beginning and end of the exhibit one may see two fully-recreated outfits (right down to his well-worn and scuffed up Timberland boots) he wore behind the glass enclosures where all of the artifacts are displayed—banjos, letters (including a moving handwritten tribute from Johnny Cash to Pete), signature clothes, photos and even a Sloop Clearwater-shaped large salad bowl Pete crafted out of a piece of driftwood he found on the shore of the Hudson River in front of his handmade log cabin in Beacon, New York. He only realized he had riverfront property when he started chopping down trees—ala Abraham Lincoln—to build his cabin. He suddenly looked out of the fallen trees one morning and—to his amazement—saw the Hudson serenely flowing by.
He would later pay tribute to it in his lovely shanty Sailing Down My Golden River, a beautiful recording of which one also hears in the videos that are the soundtrack to the visual memorabilia on the wall. One slowly realizes that this Yankee pioneer of modern folk was as socially conservative as he was politically radical—he loved the land, the water, the entire country in a way that prompted him to arrange America the Beautiful as an instrumental for his long-neck five-string banjo. He was a conservationist in the mold of H.D. Thoreau. But all is not sweetness and light in this look back in serenity at the early days of America's greatest folk singer.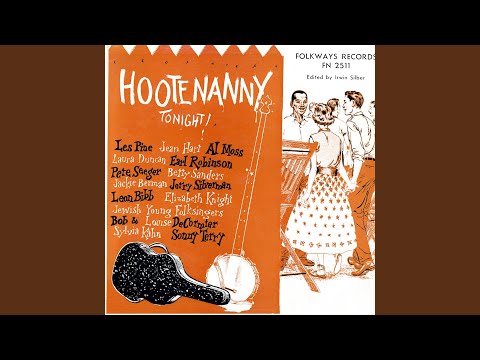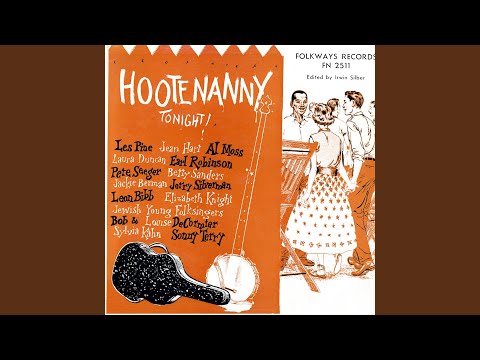 For before the blacklist, before the hit songs of Turn, Turn, Turn, Where Have All the Flowers Gone and If I Had a Hammer (co-written with Lee Hays) and the greatest civil rights anthem of all, We Shall Overcome, which he recorded at Carnegie Hall in 1963, and before he built and sailed the Clearwater up and down the Hudson and held informal concerts at every landing to teach schoolchildren how to clean up the river that was at the time "America's filthiest waterway," there was one of the darkest chapters in modern American history—fully displayed in this magnificent exhibit—on the Peekskill Riots.
The event took place on September 4th, 1949~ rescheduled from the early summer—when Pete was to open for Paul Robeson who was to do an outdoor concert in Peekskill, New York, not far from Pete's home in Beacon. Pete wanted to take his whole family, including young children, so they could hear Robeson sing. They drove up to Peekskill only to discover that the Ku Klux Klan was waiting for them. Many don't realize it but the Klan was not founded in the deep South, or even in the border states, but the liberal stronghold of the Northeast. Upstate New York proved to be a bastion for them and they descended on Peekskill determined to stop Robeson's concert from taking place. At the time Robeson was labeled "The most dangerous man in America." What distinguished this notorious chapter in domestic terrorism was not only the presence of the KKK, but the indisputable fact that they perpetrated their violence with the full cooperation of the New York State Police—in much the same way that sixteen years later the civil rights marchers on the Edmund Pettis Bridge in Selma, Alabama, starting their first march to Montgomery, would be violently attacked by the Klan with the cooperation of Alabama State troopers—leading to the crushing head injuries to future Georgia Congressman John Lewis.
At the exhibit you will hear Pete recount how he saw what was taking place and tried to warn the police about what the Klan was doing—only to see to his disbelief that the police simply ignored the attacks and let them continue. As Pete rolled up his car windows to protect his family a large rock broke through them and landed on the front seat. Pete—who was living history in real time—took that rock home and placed it in the stone fireplace front he was in the process of building. He showed it to me when I visited him in 1975 from my graduate studies at New York State University in Binghamton. Seeing it was the highlight of my trip.
But that wasn't the real moral of Pete's story~ it was his vivid account in the video accompanying the exhibit of the frightening signs that appeared in Peekskill the very next day: "Wake up America! Peekskill did!" The signs were intended to demonstrate that artists like Seeger and Robeson could be prevented and stopped by concerted acts of violence such as the Klan had perpetrated at Peekskill. But neither was that the real moral~ for Pete is always the optimist and every act of repression and violence he encounters is always met by an equal act of humanity and hope.
He thus ends the story of Peekskill with a message of redemption: seven weeks later, and all at the same time, suddenly those threatening signs all disappeared as mysteriously as they came. Pete kept on asking around to learn why they suddenly disappeared, until he was told the answer: it became apparent that a concerned citizen had recognized that those signs themselves had a history~ they weren't created in Peekskill, New York, but Nazi Germany in Munich eleven years before—in the aftermath of Kristallnacht—The Night of Broken Glass on November 9, 1938—when 91 Jews were murdered and Jewish businesses and 1,000 synagogues were smashed, firebombed and burned to the ground~ the ominous beginning of what would become the Holocaust. Signs appeared in the following days that said, "Wake up, Germany! Munich did!" Pete heard this story from a fellow New Yorker, who told him his neighbors suddenly realized that the same Nazis they had fought World War II to defeat were the source of their own intolerant reaction to the violence in Peekskill. That's when the signs came down. Pete concludes his cautionary tale with the observation that he never accepted this dark view of America as being the last word because he knew how deeply ingrained were our beliefs in freedom of speech and liberty.
After all, it was that tradition—what Lincoln so eloquently described as "the better angels of our nature"—which Pete had relied on in his refusal to answer the questions of HUAC in 1955~ based on the First Amendment right of freedom of speech and association. For as Pete himself so eloquently explained it at the time, "The 5th Amendment says HUAC has no right to ask me such questions; the 1st Amendment says they have no right to ask any American such questions, especially under this kind of duress."
Go see this magnificent exhibit and support the Grammy Museum~ what better way to celebrate Pete Seeger's 99th birthday, May 3rd, 2018, than to take a look back at his wonderful life? Thank you to Grammy Museum program coordinator Crystal Larsen for a press pass to view one of their finest exhibits. It will be there until September~ plenty of time to take it in. And thank you too to my friend Ellen Sway who took the photos accompanying this review and put a beautiful memory of Pete in my mind with which to end this story~ "Pete Seeger was my first musical hero." Mine too~ we could not have found a better one.
Ross Altman performs a tribute to Woody, Lead and Pete: their Music and Legacy on the Railroad Stage of the Topanga Banjo Fiddle Contest and Folk Festival Sunday May 20, 2018 at 4:30pm.
Ross Altman has a PhD in Modern Literature from SUNY-Binghamton; he belongs to Local 47 (AFM); Ross may be reached at This email address is being protected from spambots. You need JavaScript enabled to view it.