ANATOMY OF A BAND: SUSIE GLAZE & THE HILONESOME BAND 2003 TO 2016
[Anatomy of a Band: We are excited to introduce a new series of articles for FolkWorks. We asked Susie Glaze and the members of the Hilonesome Band to write individual essays about their insights and experiences with the band. It was intentionally left open ended so that they could present their individual take. The Band started in 2003 and officially ended in 2016. Susie's new band, The Susie Glaze New Folk Ensemble is the latest incarnation which started last year. The series will be presented weekly, each member of the band in turn. We hope you enjoy this. ]
---
Mark Indictor, Fiddle, Vocal and Arrangement, Lead and Harmony Vocals
I have been a professional musician since the mid-1970s, playing with many Los Angeles based musicians and musical organizations. After studying classically since the age of seven, I gave up the instrument until I discovered forms of music and musicians other than Classical. I was particularly inspired by such bands as Fairport Convention, Steeleye Span, The Eagles, The Beatles, The Hot Club of France (Stephan Grappelli and Django Reinhart), and many others.
In 1975, I was a founding member of a highly eclectic Santa Monica based band called Hot Lips & Fingertips. We played all kinds of music, from Irish and Scottish jigs and reels, to Charlie Christian and Benny Goodman swing, from Bob Wills to Jimi Hendrix, from Cajun/Zydeco to Classical. We transformed a small, dive bar on Main St. in Santa Monica called O'Mahoney's Irish Whip into a hot night-spot for over seven years, with lines around the block.
Fast forward to 2010, and a benefit concert for Haiti for which I was asked to participate as a member of the "house backing band" along with Laurence Juber and Tom Corbett. This was an event organized by Larry Wines to raise awareness and money to assist Haitians recover from the devastating earthquake of January 12th, 2010 that claimed the lives of 200,000 souls.
One of the acts who graciously donated her time to this event was Susie Glaze. I had heard of her over the past ten years or so, and it had been suggested to me on more than one occasion by several friends and acquaintances that I should meet her and hear her music. Because I was very much involved at the time with several other musical organizations, including Border Radio, Tom Maclear, and Eddie Baytos, that meeting never took place until that fateful morning on Sunday, January 31st, 2010.
Unbeknownst to me at the time, Susie's Hilonesome Band was in a transitional state; they had recently lost their fiddle player, Charlie Otte. She asked me to sit in (with her bass player, Fred Sanders and her dobro player, Ron Sutton) on a couple of numbers. I played some drones, and generally provided some lyrical backup for her numbers. We had a great time, and I really enjoyed her music. We exchanged contact information.
Susie and Fred apparently enjoyed what I added to the sound, because soon after, she called and asked me to perform officially with her Hilonesome Band at the El Segundo Public Library. I met Steve Rankin and Rob Carlson during rehearsals for this gig, which was our first "real gig" together.
When I met them, the Hilonesome Band was primarily a Bluegrass band. Since I had always taken pride in playing many forms of music "wrong," as I sometimes jest, my participation in the band started to change its chemistry and its sound. We added more Celtic influences, and more lyrical fiddle and violin accompaniments to Rob Carlson's original songs. Steve Rankin and I started to bond a musical ensemble with each other, he on the mandolin (and later on the bouzouki and guitar) and me on the fiddle. As I became more familiar with our repertoire, older songs took on a new ambience, and we began adding new, more adventurous songs to our repertoire, which became increasingly eclectic.
The band rehearsed a lot, and we honed our arrangements in a very democratic process of experimentation with new ideas. This allowed us to develop some very tight and effective arrangements, and an excellent band rapport. It did, however, also have its down-side for me in that I occasionally found the rigorous rehearsal schedule tedious when we continued to rehash old songs that we had played many times. But, the end result was a very smooth and original sound, and I satisfied my need for more spontaneity with my improvised solo passages.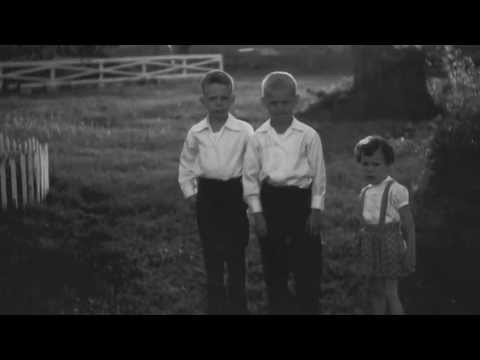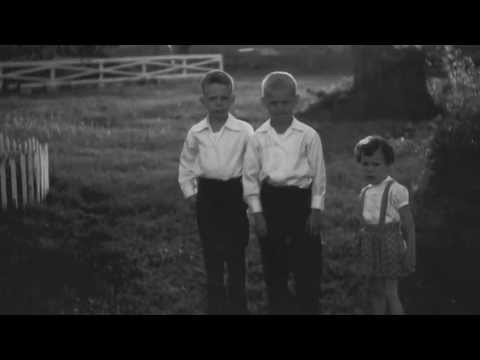 Over the years extending from 2010 to 2016, the Hilonesome Band had some wonderful adventures and experiences together, which just added to our ensemble. We seemed to be able to communicate our sense of joy, music, and togetherness effectively to our audiences both through the music and their stories, as well as our presence on the stage. In 2016, Rob Carlson left the band, and the remaining members re-made the band into what has now become the New Folk Ensemble, the new name removing some of the Bluegrass identification from our persona.
One of the most frightening experiences I had with the band was our first performance at The Freight & Salvage in Berkeley on July 15th, 2010. I had only been in the band for a few months, and the material was not yet second-nature to me. It was a very important performance opportunity, and I occasionally felt that I was hanging on for dear life. And since I had arranged to have the entire show recorded on 16 track, I now have a permanent record of this show in the first CD produced with me as a member of the band, Live at the Freight & Salvage. I guess I did okay after all, but the noises in my head made it a bumpy ride.
We played the Freight & Salvage several times in the next few years, and these shows were always high-points; exciting and fulfilling. The Father's Day Bluegrass Festival where we camped out and played was also a lot of fun, as were several unique houses we played. I also always love playing at the Caltech Beckman Institute. Wonderful audiences in the exceptional atmosphere of a wood and slate chalkboard adorned lecture hall from days gone by. And certainly, the highlights of our tenure as The Hilonesome Band were capped by our final performance at MerleFest on April, 2016.
Not being a full-time musician is a double-edged sword. Balancing my demanding "day-job" and my personal and family life with my commitments with the band has always been challenging for me. I cannot live without any of them, and they often collide and conflict. This has been the cause of some burn-outs over the years. However, the sheer joy that we experience when playing music together, and the energy that we share with our audiences makes it all worthwhile. Some of my finest memories are with this wonderful group of musicians. We are all good friends. Knowing and sharing my life with Susie, Steve, Fred, and Rob has given great value to my life, and to my musicianship.
Read the first article in the series by Rob Carlson, Lead Guitar, Composer, Lead and Harmony Vocals.
Visit Susie Glaze's website!

On Saturday, June 23, 2018 at 8:00pm The Susie Glaze New Folk Ensemble will be performing at Boulevard Music in Culver City.
MARK INDICTOR (fiddle/vocals) began his musical and creative journey when he asked his parents for violin lessons at the age of seven. Since that time, Mark has contributed artistically and technically to projects ranging from live theater and film scoring to live and televised concert appearances in both the United States and Europe. His talents encompass music composition, performance, musical direction, production, and post production. Mark's stylistic repertoire is uncommonly eclectic, allowing him to play and improvise freely in virtually any musical style from Traditional Celtic to Chicago Blues, Zydeco to Tejana, Country Swing to Big Band, and much more. Mark was selected as Celtic Fiddle Champion by the Irish News in 1998. Since opening his "Sundog Studio" in 1993, Mark has engineered and produced many local and diverse artists, and continues to appear in performance and on record with several Los Angeles based musical organizations.