ANATOMY OF A BAND: SUSIE GLAZE & THE HILONESOME BAND 2003 TO 2016
[Anatomy of a Band: We are excited to introduce a new series of articles for FolkWorks. We asked Susie Glaze and the members of the Hilonesome Band to write individual essays about their insights and experiences with the band. It was intentionally left open ended so that they could present their individual take. The Band started in 2003 and officially ended in 2016. Susie's new band, The Susie Glaze New Folk Ensemble is the latest incarnation which started last year. The series will be presented weekly, each member of the band in turn. We hope you enjoy this.
If you are in an established band and would like to present your Anatomy of a Band, please contact This email address is being protected from spambots. You need JavaScript enabled to view it..]
---
ROB CARLSON: Lead Guitar, Composer, Lead and Harmony Vocals
The thing I most remember was her voice, timeless and pure. Like Allison, Emmy Lou, Dolly, but not like them. Uniquely her own. The precision of a trained singer and the performance chops of an actress. She is expert in both.
I met Steve Rankin and Susie Glaze at a fund raiser in Green Valley for the bass player Eric White in 2001. I had been playing with Eric for a little while and was glad to support him in his illness. I was there with my wife Frances and was watching the rotating cast of players as they took the stage. About half way through the show I saw the pair perform and was immediately taken by the beautiful voice of Miss Glaze. After the performance, Steve and Susie came by my table and introduced themselves.
Sometime later, moping around the house with no one to play music with, my wife suggested I contact them and since I didn't have their number I traced them through Bob Applebaum who I knew had invited them to the concert.
We arranged to meet and I sat with them in the living room of their home. Somehow the subject of songwriting came up and I played some of my original material. We agreed to pursue the idea of forming a band.
The original members grew out of two bands coming together, Fred Sanders, Charlie Otte and Steve Rankin from The Eight Hand String Band, and Rodger Phillips, a great Scruggs-style banjo player and myself from The Grateful Dudes. Later Ron Sutton also sat in with the band for several shows.
We started out as a Bluegrass band and played in that style for our first few years until we met Mark Indictor, a first-class talent. He was our Ringo. We turned from Bluegrass to American Folk and found our sound.
The best thing about the band was the egoless interplay between the members. Everyone had input and the songs grew in an organic way with no leader, a truly democratic organization. We became a tight unit and the audience could feel our communication.
I think the most memorable moments for me were during the first Freight and Salvage gig (we played there, I think, four times). I was very nervous to play such a venerable venue and Susie and I would buck each other up by saying "We own this." Also, I could visualize the stage as being the Los Angeles living room where we rehearsed, and it went a long way to eliminating my stage fright. I knew that if we achieved what we were hoping for there would only be bigger and better stages.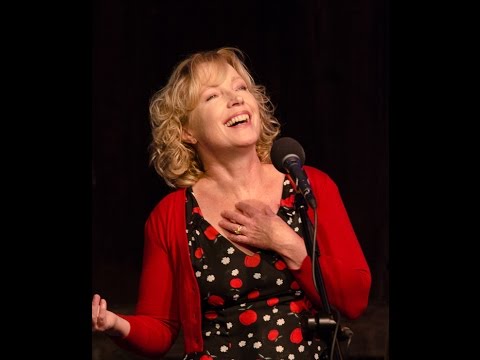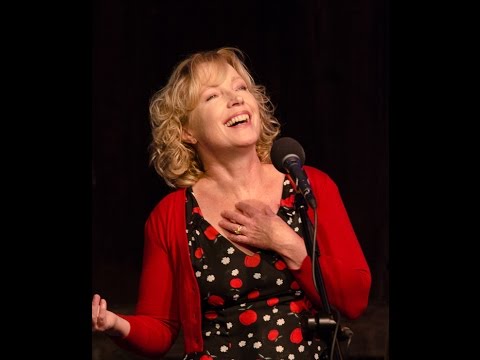 For example, traveling to Memphis for our Folk Alliance showcase. Seeing Beale Street, The Gibson guitar plant and Graceland. Steve Rankin and I sat at Elvis' grave and wept.
MerleFest was astonishing; to have Peter Rowan call Susie up and to see her on stage with him and the A-list of Bluegrass was truly awesome.
Good lead singing is very much akin to acting and we were fortunate to have a band with trained actors. Susie singing Embraceable You with Glen Houston and Joe Craven sitting in at the Palms Playhouse, Steve Rankin singing Steve Earle's Pilgrim at The Coffee Gallery Backstage and Fred Sanders' wonderful original song Take Me Along are all standouts.
I think MerleFest may have been our best performance. The fact that Bob Applebaum was also performing there, he, who had introduced us at the beginning, was very special as well. This was to be one of my last gigs with The Hilonesome Band.
In 2016, I had to leave the band for personal reasons but I can truly say that being in the Hilonesome Band was the high point of my musical journey in life. I learned how to support a vocalist with technique and arrangement. I learned how to sing with a great singer, so necessary for a first-class band and, more importantly, what to leave out.
After I left, the band changed their name to the Susie Glaze New Folk Ensemble. We played recently at CalTech for the Pasadena Folk Music Society, and, after a year away for me, it felt like putting on an old comfortable pair of slippers, effortless and easy.
Read the second article in the series on fiddler Mark Indictor
Visit Susie Glaze's website!

On Saturday, June 23, 2018 at 8:00pm The Susie Glaze New Folk Ensemble will be performing at Boulevard Music in Culver City.
ROB CARLSON (songwriter/lead guitar/dobro/vocals) Rob Carlson's original songwriting is the centerpiece of the Hilonesome Band's recorded product, with a total of 14 of his songs on their two studio albums. Their "Blue Eyed Darlin'" won the 2006 Best Roots Album award from Just Plain Folks, and Rob's song "Hurricane" was nominated for Best Bluegrass Song of 2006. Rob started playing guitar after hearing the Beatles and was inspired to study with Mickey Zekely who taught him the style of Mississippi John Hurt and Elizabeth Cotten. After discovering country music, Rob formed the bluegrass band "Parsons Trail" with brother James, and soon banjoist Rodger Phillips introduced them to Flatt and Scruggs, the Stanley Brothers and Bill Monroe. Rob began the study of the style of Clarence White and Doc Watson with Barry Solomon and enrolled as a music composition major at Cal State University, Northridge, studying Bach, Brahms, Beethoven and Bartok, and playing bluegrass at night. In 1990, Rob began to write seriously. He states about his award-winning songwriting: "I like to write genre songs – I like to think of myself as a counterfeiter in that if a song sounds absolutely authentic, that you can't tell it wasn't written 150 years ago, or it's not a long lost Flatt and Scruggs tune then I consider that to be a success. Every note, every word has to be exactly natural and organic."