WHY TONIGHT'S GRAMMY AWARDS SHOULD MATTER TO US.
January 28, 2018
Amidst all the predictable excess, pop invasion and general "show business" parading, there were several aspects of tonight's Grammy awards and broadcast that should be of high interest to the Roots and Songwriter community.
First, Alabama Shakes won the Best Americana Performance with Killer Diller, the Memphis Minnie song. This performance is taken from the documentary series "American Epic" and appears on the American Epic Sessions CD.
If you haven't seen the multi-part documentary, please do so ASAP. It aired on PBS last fall and there is an excellent book and box CD sets of both the historical and new recordings.
It's a fascinating and compelling story.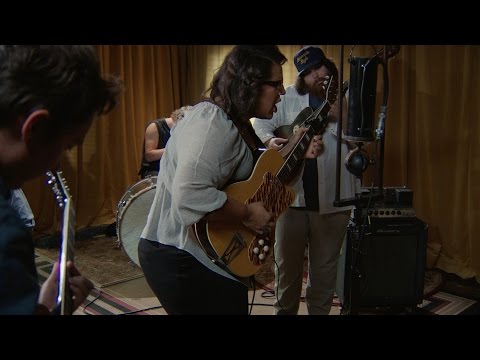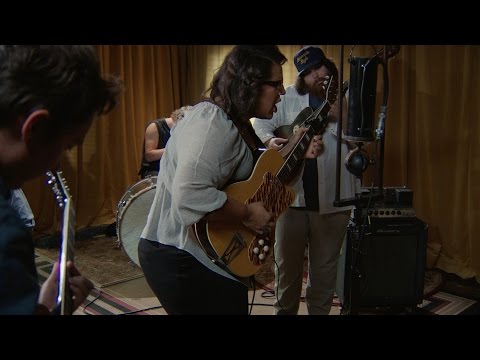 While it's been nice to get the PBS exposure for our music, the real ongoing opportunity is to keep bringing this film and the important history documented within to the attention of music fans everywhere. It's the story of the emergence of American Roots music in the 1920s and early '30s and the discovery of the seminal artists we all draw from in every genre: Carter Family, Memphis Jug Band, Mississippi John Hurt, and much more.
Why is the Grammy important? This collaboration between pure "obscure" roots artists and popular artists like Jack White, Willie Nelson, Nas (yes, the rapper) is a great example how we can work together to increase exposure potential for all of us and also learn through collaboration with musicians who have penetrated the mass culture shield.
Here's another clip about the Memphis Jug Band with Charlie Musselwhite and Nas adding comments.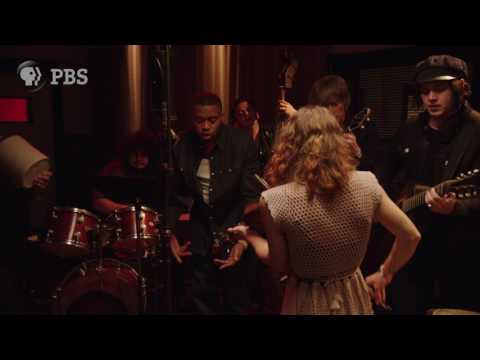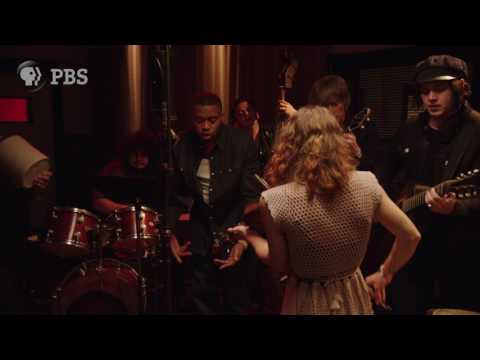 As the year unfolds, once you have educated yourself about the nature of this project, see if you can think of places in the educational world where this accounting of the first portable recording machines and the records that came from them can be presented. American Epic has already started their first education program at the University of Chicago Laboratory Schools and there is more information on this at www.americanepic.com. Hopefully we can all collaborate to expand this opportunity across the entire country.
The original recordings sparked the explosion of awareness of the musical richness dwelling in all the various cultural backwater reserves from Appalachia to the Bayou, Texas, Mississippi Delta and so on.
Many of us are still carrying and preserving, transmitting and transforming the musical legacy from these initial cultural discoveries today. Revivals run in cycles that often have 10 and 20 year gaps between new eruptions. I believe American Epic and the Grammy attached to it opens up a unique opportunity to help ourselves by helping to publicize this great labor of love from the writer/producer/directors Bernard MacMahon and Allison McGourty.
Check it out. See what you think. If there is enough interest, perhaps we can call on some of these folks to join us at the 2018 FAR-West conference when we are in L.A. this October.
This is also a chance to express my opinion that those of you who qualify should consider joining the Recording Academy as voting members. While the Americana awards don't grab the big TV spotlights, they do matter. The number of existing members who vote in these categories is relatively small. It wouldn't take huge numbers of new members to meaningfully influence who is nominated and who the winners are.
I'm not suggesting we try to "rig the system". I'm saying that we are the people most qualified to make knowledgeable selections through our votes and help elevate our fellow artists into the public spotlight.
For example, was The Rolling Stones' Blue and Lonesome really the Best Traditional Blues Album of 2017. It was the winner. Not Elvin Bishop. Not Eric Bibb. Not some other obscure studied and brilliant artists who didn't even make it into the final 5 nominees.
The Recording Academy WANTS us to enroll and help give credibility to the awards in the Americana section with our knowledge, taste and advocacy. Membership also brings you in contact with MusicCares and the tremendous assistance they give to artists with extensive, expensive medical needs. If you live in a city with an active local chapter, there are also educational events, mixers and plenty of other activities and perks well worth the small annual membership fee.
Please give this idea your consideration along with putting your attention towards American Epic and the wonderful music, both old and new that is currently gaining exposure through this important and well voiced documentary. (They also received an Emmy nomination.)
Both of these opportunities are, in my opinion, a classic chance to help ourselves by first helping others.
[Ed. Note: To view the list of Grammy Nominees and Winners of interest to FolkWorks readers, click here.]
Joel Tepp is an American multi-instrumentalist (guitar, harmonica, clarinet) with a 40-year history in live and recorded music. He was born in 1948. He majored in criminology at UC Berkeley, where he was a gymnast, a gold medalist on the pommel horse and a member of the 1968 NCAA national championship team along with Dan Millman (Way of the Peaceful Warrior). He then completed another round of studies in music at UCLA. Joel resides in Seattle and is a familiar face as a multi-instrument accompanist at Northwest concerts, in California, Kerrville and elsewhere.