TRADITIONAL IRISH MUSIC CONNECTS PEOPLE
in UCLA, throughout world
South Africa, Germany and Japan are all located on different continents, but they have one thing in common: traditional Irish music sessions.
The sessions are informal social gatherings that take place across the world – meeting places for musicians who play traditional Irish tunes or songs at pubs, restaurants and even the Schoenberg Music Building, where UCLA's Irish Music Ensemble meets every Thursday night.
"At this point it's really global music," said Aaron Bittel, the group's director. "When I'm traveling, the first thing I do is look and see if there's going to be a session where I'm going."
The ensemble consists of seven members who regularly attend the group's sessions. Although the ensemble is offered as a class under the Herb Alpert School of Music's Department of Ethnomusicology, it is open to all students – with or without musical experience – and does not require an audition.
Historically, traditional Irish music was generally perceived as unsophisticated music for members of the lower class. However, Bittel said the music has slowly resurged and is nowadays more openly embraced throughout the world.
Bittel, who has played traditional Irish music in countries including Germany and South Africa, said the Irish Music Ensemble's weekly meetings integrate an educational aspect into the social and informal structure of the sessions.
This year is Bittel's first time directing the group; however, he first began playing traditional Irish music about 12 years ago as a graduate student. Bittel's professor invited him to a pub session in Long Beach, California, where Bittel first learned how to play traditional Irish music.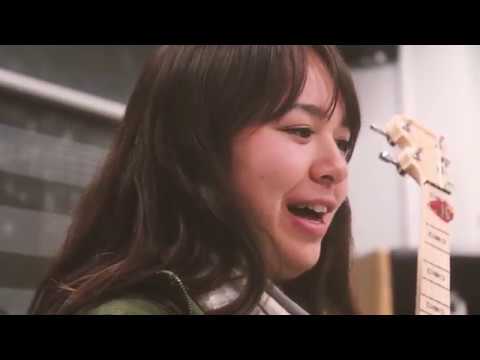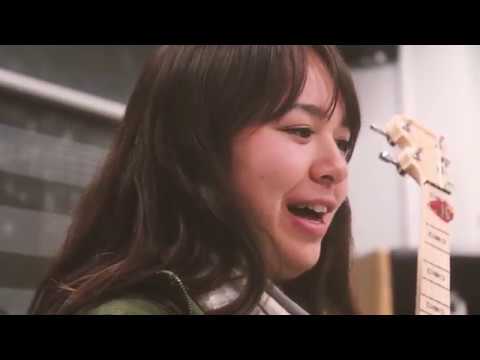 Rachel Lee, Zoe Wong, Stephanie Doan ©DAILYBRUIN2017 This email address is being protected from spambots. You need JavaScript enabled to view it.
Since then, Bittel has learned to play various instruments typical in traditional Irish music including the Irish flute, the button accordion and the concertina, a hexagonal instrument similar to the accordion.
Though the ensemble has performed concerts in the past, the group does not focus on rehearsing for concert performances or recitals. Instead, Bittel said it emulates the social nature of traditional Irish music sessions by sharing tunes – or instrumental melodies – they know and telling the stories of how they learned to play them.
"It's not music for people to sit and listen to, it's for people to participate in," he said.
Amy Law, a second-year ecology, behavior, and evolution student, plays the fiddle and accordion with the ensemble, and began playing and dancing to traditional Irish music when she was 3 years old. Her parents, who were both musicians and Irish-music enthusiasts, taught her how to play Irish tunes on the violin.
However, up until her sophomore year of high school, she said Irish music was more of a side project compared to her focus on classical music, which she performed in orchestral competitions. Law's focus then shifted to traditional Irish music as she grew bored of classical music and its competitive aspect, she said.
"I don't have to worry about if I mess up. … No one really cares, it's just for fun," she said. "It feels like a very selfless art, because you're not performing for someone else, you're not trying to gain approval. It's just something that you're sharing with your friends and I think that's a lot nicer."
Will Hammer, who also plays the fiddle in the ensemble, first began playing traditional Irish music when he was 13 years old, after attending a fiddle camp that his mother signed him up for. The third-year anthropology student said he ended up picking up Celtic and Irish music as a side hobby throughout high school but eventually stopped playing when he got to college, where he began focusing on producing electronic music.
Hammer said he joined the ensemble this quarter as a way to get back into playing the Celtic tunes from his childhood.
"I've been producing music a lot lately, which is a solo project – me in my room by myself just working on this music," he said. "(It's) vastly different from getting to go and sit around with people, share stories about how you started playing (and) where you learned a certain tune."
In traditional Irish music, musicians all play the same melodies together, instead of accompaniments or solos, which are featured in genres like bluegrass music, Hammer said.
"With Irish music it's very connected and you can definitely feel that connectivity between the people when you're playing together," he said.
Bittel said the sense of community in traditional Irish music sessions can be found all across the world – although different regions sometimes have somewhat different repertoires of tunes. When he visited a session in Cape Town, South Africa, he said he was surprised to see that there were so many commonalities between the tunes he knew and the tunes people around him knew.
Bittel added he hopes learning to play traditional Irish music in an informal and social setting will help members enjoy making music and connecting with other people through music, while also opening them up to a new culture.
"That's really why we should be making music, because it's an enjoyable thing and human beings everywhere make music of one kind or another," he said.
Andrew Warner is the assistant editor for the UCLA Daily Bruin Music | Arts beat of A&E. He was previously an A&E reporter.