The Magic of Milton
Milton Nascimento and the Música Popular Brasileina
I first encountered the magic of Milton Nascimento some 15 years ago. My jazz buff husband had just put on a CD he had bought of saxophonist Wayne Shorter. It opened with a full and strong yet child-like voice singing a cappella in the upper register. Suddenly the music had me riveted. I didn't understand the Portuguese but I felt uplifted by both the melody and the quality of the sound. Several bars later, Shorter and his ensemble eased in, the saxophone melding perfectly with these opening vocals. I had not experienced such a strong reaction to a voice since my first time hearing a recording of Billie Holiday. The CD was a digital remaster of Native Dancer, first recorded in 1974 and prominently featuring not only the voice but the compositions of a musician already acclaimed in his native Brazil. The opening selection, Ponta de Areia, was by Milton Nascimento as were four other songs.
On Friday evening, November 28, Milton Nascimento will perform at Royce Hall as part of a world tour celebrating his 50 years of music-making. Born in 1942, this artist deserves the attention of anyone attracted by Latin American or world music and this concert is an opportunity to hear his unique voice in an excellent acoustic space.
Ponta de Areia, the song that first captivated me, reflects nostalgically on the demise of a railroad route in Minas Gerais, Nascimento's childhood home. Perhaps Minas Gerais is the place to begin tracing the musical journey of the man who gained an international following after the release of Native Dancer and also came to represent the resilient spirit of his fellow Brazilians. When he was 18 months old, Nascimento's white adoptive parents moved to the city of Três Pontas in the state of Minas Gerais. His biological mother, Maria Nascimento, had died and her former employers, Josino and Lilia Campos provided the boy with a nurturing environment where his love of music naturally emerged. Lilia Silva Campos's involvement as a music teacher, choir singer, and student of composer Hector Villa Lobos likely enriched his background.
Minas Gerais has a foundation of rural religious music dating back to the colonial period when large numbers of mixed race professional musicians performed at church and state functions. The folk songs or toadas of this region have a devout quality and make ample use of parallel thirds or sixths to the accompaniment of violas, guitars with five or six double strings. It is not uncommon to hear men singing in the higher vocal range, sometimes moving into falsetto. Milton's style came to reflect the lean simplicity of that rural musical tradition. His lyrics have always had a delicacy of expression associated with a quality called mineirice, a nuanced and diplomatic approach to expressing one's feelings, thoughts or political views that one finds among people from Minas Gerais. As a teenager, however, he emulated American R&B, bossa nova, and even Henry Mancini. He also gained experience playing in two samba groups.
It took the creative chemistry Milton encountered after moving to the state capital of Belo Horizonte in 1963 for the young musician to begin to find his voice. Ostensibly there to prepare to take university entrance exams, he began collaborating with several innovative musicians with whom he formed the now-classic Clube de Esquina. Perhaps the most influential member was Wagner Tiso who contributed to his arrangements and harmonizations for many years thereafter. By 1966 Milton had appeared on television with famed bossa nova vocalist Elis Regina, the first to interpret his song Canção do Sal.
In the 1960s Brazilian music did not make the same kinds of musical distinctions in as the "folk music" and "rock music" movements of the United States. Brazilian music was fractured into factions that in some measure expressed attitudes to the dictatorship that took hold in 1964. Musicians who favored a contemporary, relatively apolitical and generally acoustic "pop" style like matinee idol Roberto Carlos adhered to a genre was known as Música Popular. An iconoclastic group known as Tropicalismo, headed by Caetano Veloso and Gilberto Gil, introduced electronica and provocative costumes and props into what was essentially performance theater to goad the authorities; the two were exiled before the end of the decade. Nascimento was associated with MPB – Música Popular Brasileina – that acknowledged and often drew from rural folkloric roots, maintained an acoustic sound, and though aligned with leftist protest, did not always express political views in music and when it did, the message was oblique. For example, another MPB artist, Chico Barque composed songs with satirical lyrics that alluded to the silencing of the population. It is important to point out that MPB was not only attached to folkloric music in the sense of preserving it; that was, to them, literally a dead-end. The initial album released by the creative nucleus Milton belonged to in Belo Horizonte, Clube de Esquina (1972), was pure MPB. During this period Nascimento developed his unique style of falsetto vocalise that thrills audiences to this day, a timbre that somehow brings to mind fine-grained wood and a gift for penning compelling lyrics that incorporate the musicality of the Portuguese language. One hears the influences of American jazz as well as the balladry of Lennon and McCartney to whom he paid tribute and one of his later songs.
A pivotal creative opportunity came in 1968 when the dictatorship announced harsh restrictions on artistic and journalistic expression. A student involved in protest demonstrations, Edson Luis, was killed by police. Milton responded with the song Coracao de Estudante (A Student's Heart) that became a symbol of the need for change. Here is an excerpt from the translated lyrics:
Have you pruned your moments
Deviated from its destination
His boyish grin
Often hid
But renews hope
New dawn every day
And we must take care [of the] bud
To that life gives us flower and fruit
Heart of student
We must take care of life
We must take care of the world
The song is clearly life-affirming while unmistakably referencing the needless sacrifice of a life. That same year Nascimento released a solo album that reached the United States with the title Courage. It was the first album of his that I bought after hearing the Native Dancer remaster and in it he sang English and Portuguese versions of Travessia/Bridges. If you haven't heard it, perhaps excerpt of lyrics below will prompt you to find it:
I have crossed a thousand bridges
In my search for something real
There were great suspension bridges
Made like spiderwebs of steel
There were tiny wooden trestles
And they were bridges made of stone
I have always been a stranger
And I've always been alone…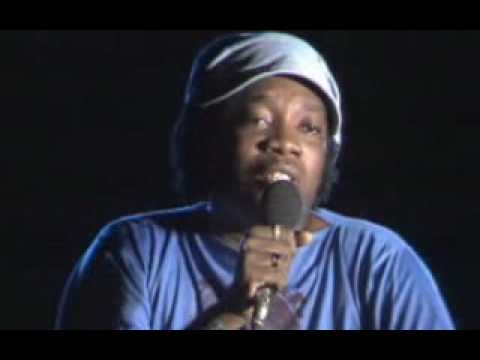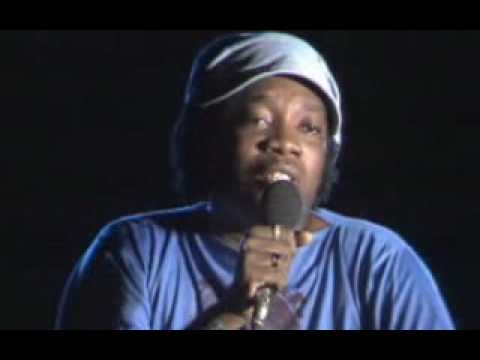 After his international breakthrough with Native Dancer, Nascimento collaborated further with Wayne Shorter as well as with Paul Simon, Pat Mancini, Ron Carter, Herbie Hancock, James Taylor, Peter Gabriel, and other widely known artists. He did not, however, trade his sense of Brazilian identity for world music renown. In fact, he came to represent Brazilian identity.
In the 1980s, the tide was turning on Brazil's military dictatorship and the middle class that had earlier supported it was now lobbying for free democratic elections. Milton Nascimento became involved, performing at political rallies and serving as a symbol of change and reconciliation by virtue of his music, the life-affirming message in so many of his songs, and, yes, his race. The song Coracao de Estudante figured prominently in rallies as did his Cancão da América which opens with a vocalise on vowels in the style of aboio cattle herding songs of Brazilian cowboys who work in the country's interior. The Song of America begins with a melodious lament but builds into a message of friendship:
Even when the time and distance say no
Even when forgetting the song
What counts is to listen
To the voice that comes from the heart…
Although Nascimento still is associated with Música Popular Brasileina, he has occasionally collaborated with electronic rockers since the eighties and the definition of MPB has broadened over the years. In 1993 he co-wrote and performed the song Breath after Breath on an album for the pop rock band Duran Duran.
It is not my intention nor is there space to navigate all the creative paths that have made up Milton Nascimento's journey to date. Hopefully these highlights have piqued your musical curiosity if you have not yet experienced one of the unique voices of our time.
Audrey Coleman is a writer, educator, and ethnomusicologist who explores traditional and world music developments in Southern California and beyond.