Often referred to as "The Hendrix of the Sahara", Vieux Farka Touré was born in Niafunké, Mali in 1981. He is the son of legendary Malian guitar player Ali Farka Touré, who died in 2006. Ali Farka Touré came from a historical tribe of soldiers, and defied his parents in becoming a musician. When Vieux was in his teens, he declared that he also wanted to be a musician. His father dissaproved due to the pressures he had experienced being a musician. Rather, he wanted Vieux to become a soldier. But with help from family friend the kora maestro Toumani Diabaté, Vieux eventually convinced his father to give him his blessing to become a musician shortly before Ali passed.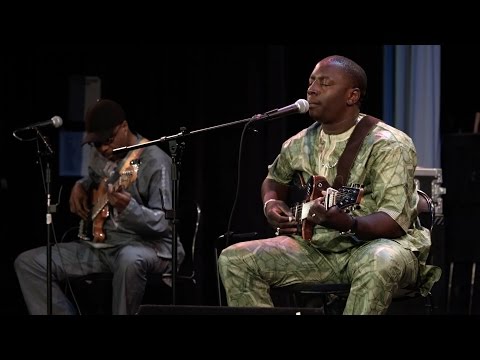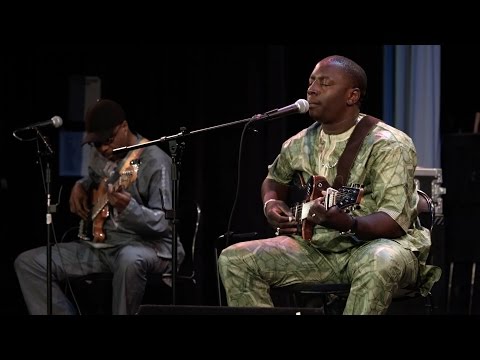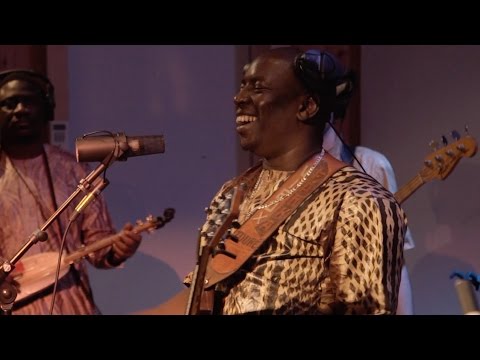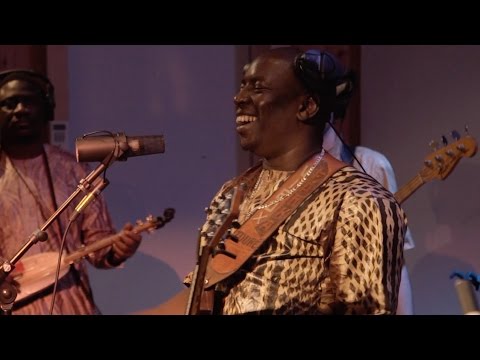 FILM: HORN FROM THE HEART: THE PAUL BUTTERFIELD STORY
As a teenager in Chicago's Hyde Park neighborhood, Paul Butterfield broke cultural barriers by traveling to tough south and west side neighborhoods to learn at the feet of Muddy Waters, Howlin' Wolf, and Little Walter. He then carried the blues torch to the predominantly white rock audience of the 1960s. Through his music and words, along with first-hand accounts of his family, his bandmates and the others closest to him, this is the complex story of the artist many call the greatest blues harmonica player of all time.
Two screenings at the Newport Beach Film Festival
Friday April 21 5:15pm
Tuesday April 25 2:30pm
Island Cinemas
999 Newport Center Dr., Newport Beach, CA 92660
From IMDB:
"Horn From The Heart: The Paul Butterfield Story" is a feature-length documentary about the life and career of legendary blues musician Paul Butterfield. A white, teen-age harmonica player from Chicago's south side, Paul learned from the original black masters performing nightly in his own back yard. Muddy Waters was Paul's mentor and lifelong friend, happy to share his wisdom and expertise with such a gifted young acolyte. The interracial Paul Butterfield Blues Band, featuring the twin guitar sound of Michael Bloomfield and Elvin Bishop, the rhythm section of Sam Lay and Jerome Arnold and the keyboards of Mark Naftalin, added a rock edge to the Chicago blues, bringing an authenticity to its sound that struck a chord with the vast white rock audience and rejuvenated world wide interest in the blues. The band's first LP, released in 1965, was named "#11 Blues Album of All Time" by Downbeat. The only artist to perform at the Newport Folk Festival in 1965, the Monterey Pop Festival in 1967 and Woodstock in 1969, Paul would continue to break new ground in the blues, and to stand up for racial equality, until his death at age 44 in 1987 of a drug overdose. Through his music and words, along with first-hand accounts of his family, his band mates and those closest to him, "Horn From The Heart: The Paul Butterfield Story" tells the complex story of a man many call the greatest harmonica player of all time. The Paul Butterfield Blues Band was inducted into The Rock and Roll Hall of Fame in 2015.
- Written by John Anderson
Here's an old video of an old favorite...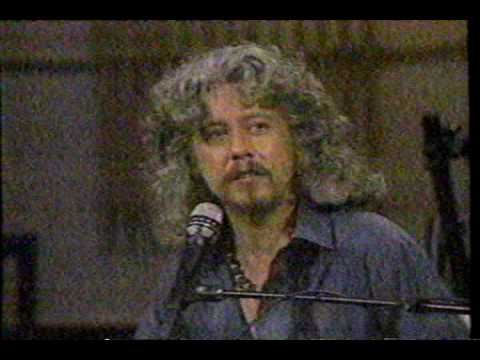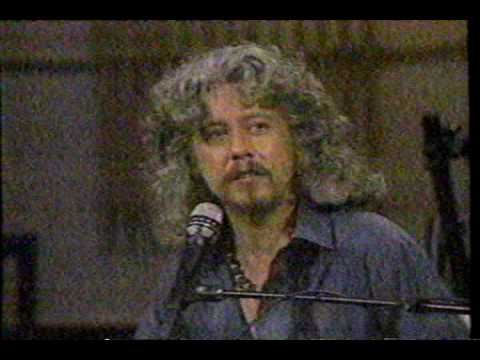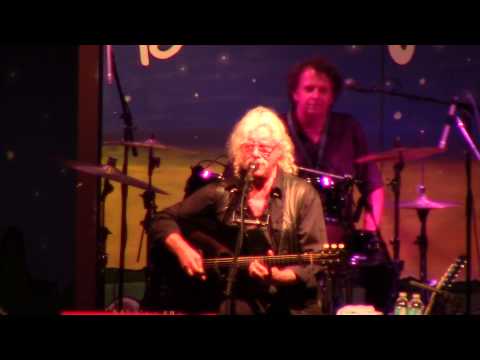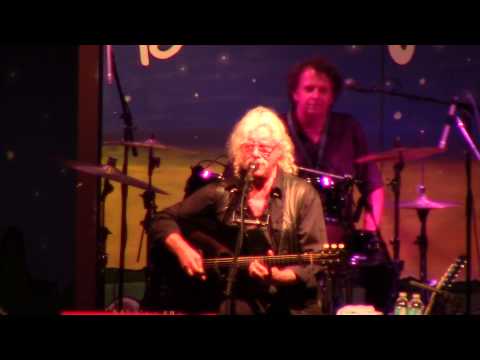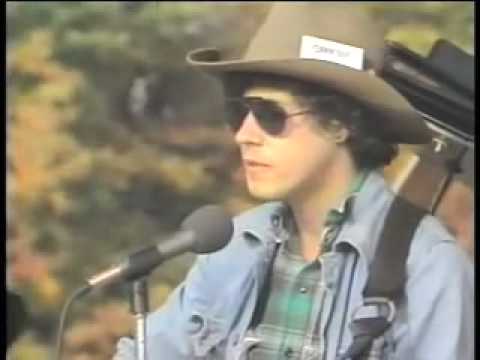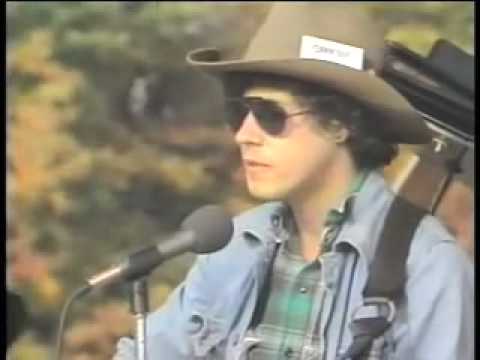 Chloe Pourmorady (violin/voice), Alexander Meimand (tar, voice)will be performing with Jerry Summers (percussion) and Gerasimos Papadopoulos (chanter, oud and bouzouki)
on Wednesday April 5th at 8:30PM as the HOUDETSI QUARTET
Music from Persia to Greece with pitstop in Turkey
Corazón Performing Arts
125 S Topanga Canyon Blvd., Topanga, CA 90290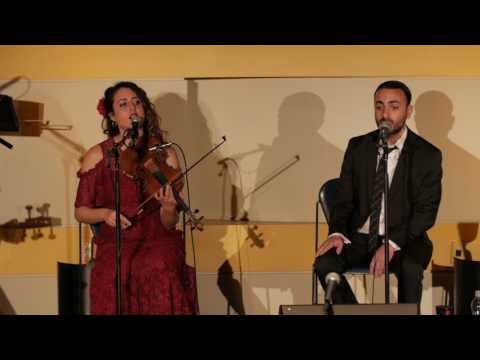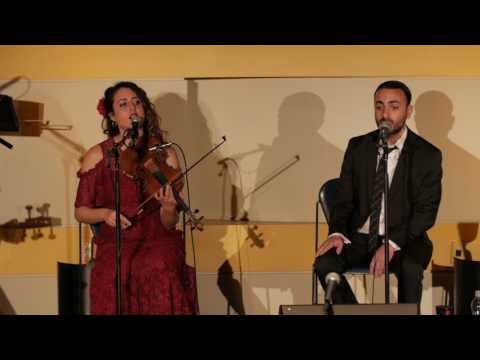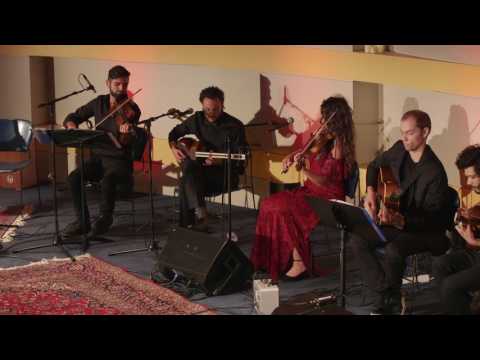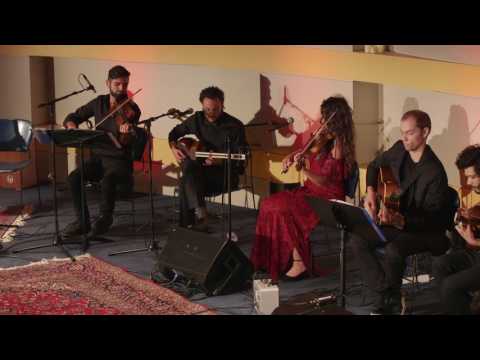 ANNOUNCEMENT
BRICK 15 HAS CLOSED
The fine little folk club that opened last year in Del Mar (north of San Diego) has shut its doors.
They were booking some great shows...to bad that not enough folks came out to support them.
From the owners Laura and Liam Murphy
We are sad to announce that Brick 15 is, effective immediately, closed and going out of business. While we continued to believe in our vision, and are extremely grateful to the many kind folks who shared our dreams, there are not enough of us. While business growth was good, it was not fast enough to attract or secure the financing we needed, and we are now unable to continue. When the last of our possible investors backed out, we were forced to face the reality that we had reached the end of our run.
The Brombies are based in the Los Angeles area and have been keeping bluegrass music alive there since way back in the 20th century, when Jo Ellen and George began to twang & high lonesome together.
The Brombies feature George Doering on mando, Jo Ellen Doering with vocals, Patrick Sauber on Banjo, John Plotnick on guitar and Keith Rosier on bass.
With the combined talent and experience of these five lifelong musicians, you'll be treated to exciting traditional and original bluegrass inspiration. And yes, we're named for the wild horses of Australia's Snowy River country.
Jo Ellen Doering, vocals & guitar
George Doering, vocals & mandolin
Keith Rosier, vocals & bass
John Plotnick, vocals & guitar
Patrick Sauber, vocals & banjo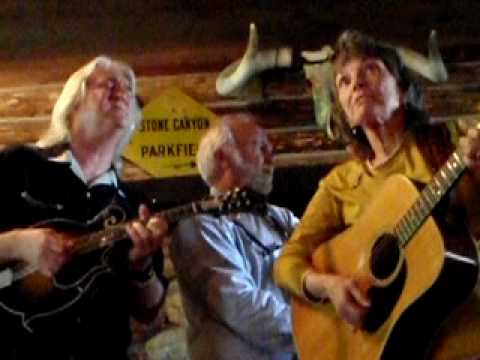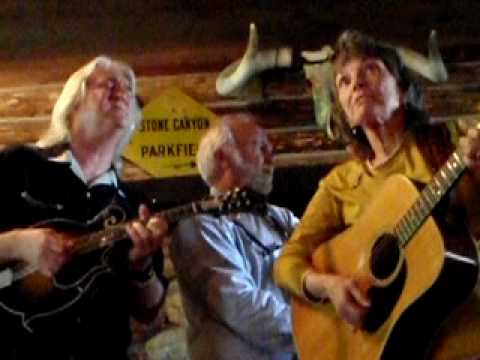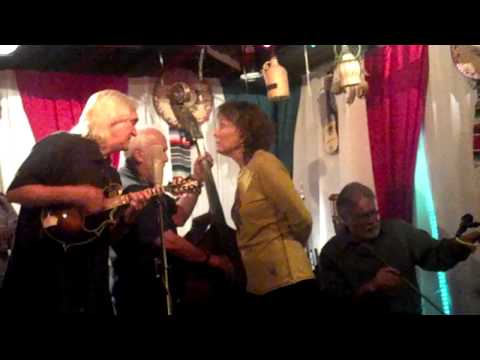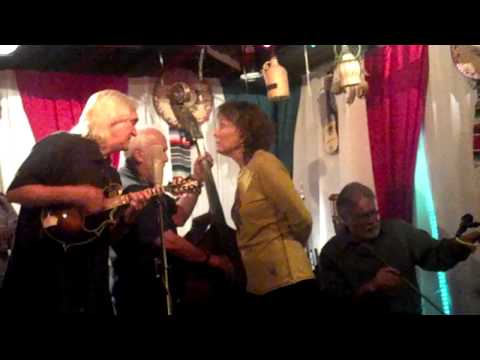 YEMEN BLUES
Conceived from vocalist Ravid Kahalani's vision, Yemen Blues' original music mixes of Yemen and West Africa influences with contemporary grooves from funk to mambo and the deep soul of old chants. Conjuring up a rich and diverse aural palette with the use of percussion, oud, horns, and strings, Yemen Blues coexists in both the past and present, at once timeless and modern. The collective is a true collaboration of top master musicians, its core including Ravid Kahalani, Itamar Doari, Rony Iwryn, Shanir Blumenkranz and Itamar Borochov.
Yemen Blues was founded by Ravid in 2010, a then rising star in Israel who grew up in a traditional Yemenite family. He learned the language and the traditional chants of his origin, and then extended his influences in the areas of Blues, Funk, Classic Opera singing as well North & West African soul.
He joined forces with internationally renowned bass player and composer Omer Avital, and together they created a music vision that attracted media and promoters with their intense showcases. The addition of Israeli-Uruguayan percussionist Rony Iwryn, Israeli percussionist Itamar Doari, New York trumpeter Itamar Borochov solidified the groups diverse. In 2012 A known New York bassist and oud player Shanir Blumenkranz joined the band when Omer Avital left the band to focus on his own projects. These days, Yemen Blues more than ever developing their electrifying sound with Ravid's vision and the phenomenal core of Yemen Blues to a new album and powerful live show.
Yemen Blues' myriad influences carry over on stage, where the ensemble navigates from the boisterous to the romantic, from joyous celebration to anguished balladry. Horns fire off emphatically, percussion adds deep rhythmic textures, and the enchanting oud strums out subtle melodies. Frankly, Yemen Blues is one of the most gripping and fun live bands in contemporary music today.
Yemen Blues has toured extensively over the past several years, performing for enraptured audiences across the globe. Top musicians from around the world are taking notice as well.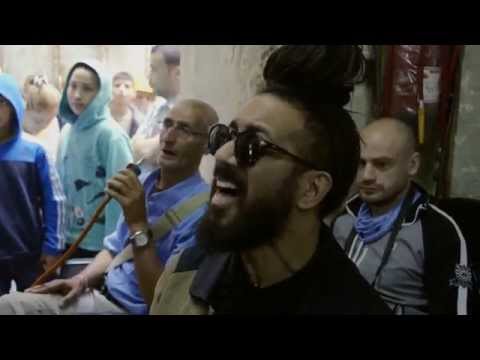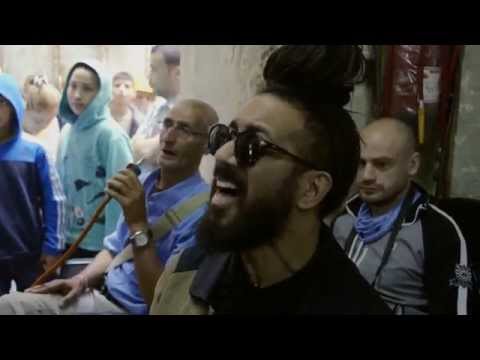 See Read more... for more videos
ERIC CLAPTON AT FORUM RESCHEDULED
Clapton is battling severe bronchitis and under doctor's advisement has moved the concerts from this weekend until September. EC's show scheduled for Saturday, March 25 will now take place on Wednesday, September 13. The Sunday, March 26 show will now be held Monday, September 18. A note from The Forum explaining the situation reads in part, "He is very sorry to disappoint his fans but looks forward to these shows. Ticketholders can retain their tickets for the new dates or refunds will be issued at point of purchase. In addition, Clapton will play the already scheduled two shows at The Forum September 15th and 16th."
THE WAILIN' JENNYS
The Wailin' Jennys was founded in 2002, when a Winnipeg guitar shop called Sled Dog Music brought Ruth Moody, Nicky Mehta and Cara Luft together for a joint performance. The show was well received and the owner scheduled a follow-up performance[1] and suggested they "go on tour and call themselves the Wailin' Jennys."[2] The group's name is a pun on the name of country singer Waylon Jennings.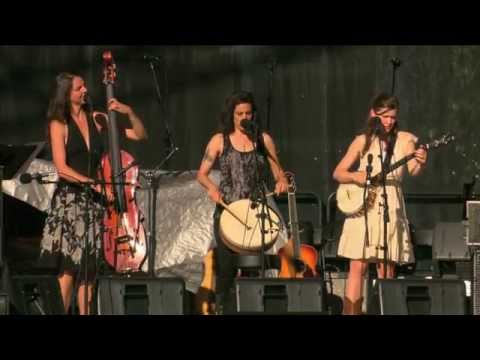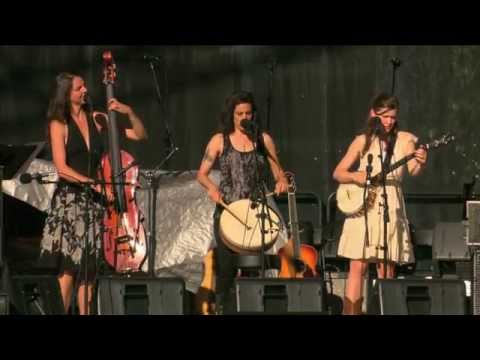 BRAD COLERICK HOSTS SO. PASADENA LOCAL SINGER-SONGWRITER SERIES
Another magical afternoon in the barrel room at Old Oak Cellars hosted by Brad Colerick featuring Lisa Sanders plus Brian Joseph. Tickets are $18 in advance/$22 at the door and include wine tasting. Light snacks are provided. Bring something to share/enjoy with your wine if you like. For each bottle purchased at the event, $5 is donated to MusiCares. Dress warmly, the wines like it cold!
Lisa Sanders was twice named San Diego's 'Best Acoustic Artist.' Her country/bluesy/Americana sound is genuine, heart-felt and well-crafted. Her raw talent has garnered tremendous accolades, earning opening spots with artists such as Bonnie Raitt, Lucinda Williams, BB King, and many more. Brian Joseph is known for not only his exquisite tenderness and laugh-out-loud lyrics, but also for his outrageous live show, which teeters between mayhem and poignancy, hilarity and depth. Lisa Sanders... David Starr..
Arroyo Seco Golf Clubhouse
1055 Lohman Ln, South Pasadena, CA 91030
Presented by Wine and Song Series