Mokoomba is a 6 piece band that plays a unique blend of Tonga and Luvale traditional rhythms fused with dashes of funk, ska and soukous. Hailing from Victoria Falls, Zimbabwe, the band has toured over 50 countries around the world and has won a few awards as well as appearing on Later with Jools Holland.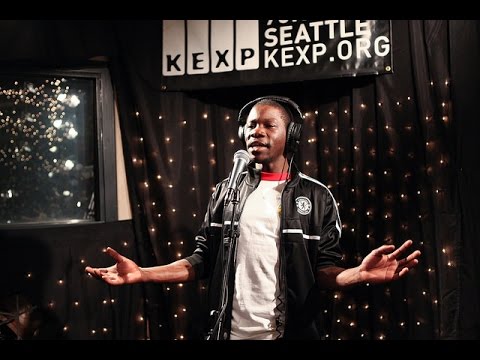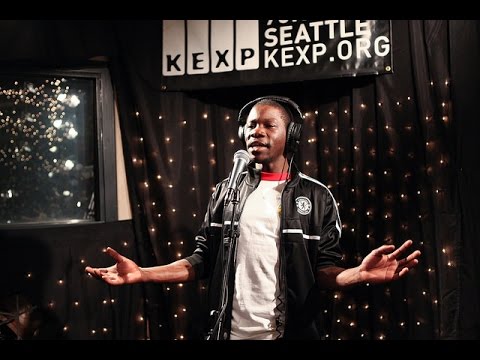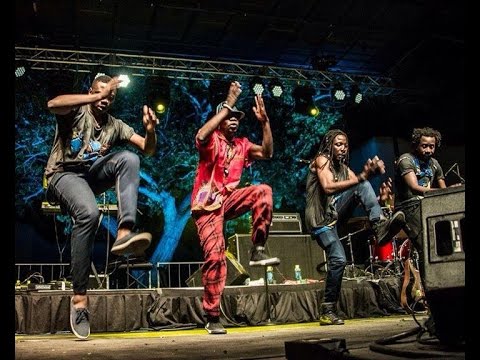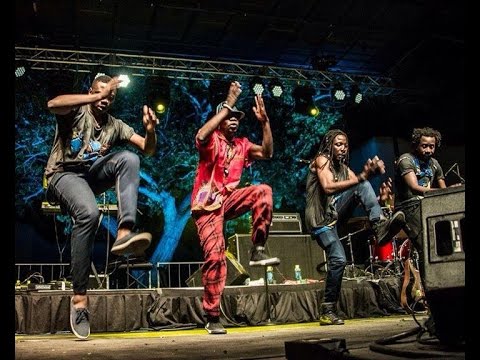 The Americans perform original rock & roll with deep roots in traditional American music. They have performed on the Late Show with David Letterman, twice joined Grammy and Oscar winner Ryan Bingham on national tours, and played the first dance at Reese Witherspoon's wedding. They have backed up Nick Cave, Tim Robbins, and Lucinda Williams.
The Americans appear throughout American Epic, a four hour primetime PBS / BBC special produced by Jack White, Robert Redford, and T Bone Burnett, featuring Nas, Elton John, Alabama Shakes, and Willie Nelson (coming fall 2016). Teaser:
The Americans recorded an original song for Hal Willner's Son of Rogue's Gallery (ANTI- Records), an album of sea chanties and pirate songs featuring Tom Waits, Keith Richards, and Iggy Pop, executive produced by Johnny Depp. Reviewing the album in Believer magazine, critic Greil Marcus wrote, "The Americans [are] led by Patrick Ferris, whose deep voice doesn't sound like Richard Manuel's but feels like it."
The Americans' music is featured in the Michael Mann produced film Texas Killing Fields, starring Sam Worthington and Chloë Grace Moretz. The soundtrack includes two original songs, "Kiss Your Eyes" and "When The Blaze Is Blue."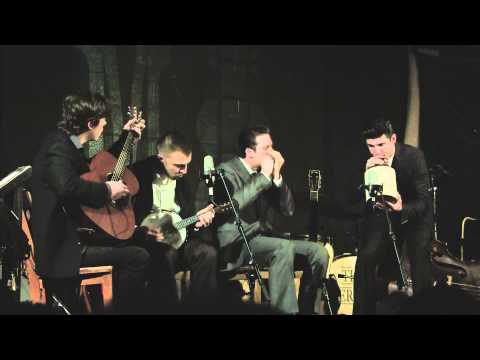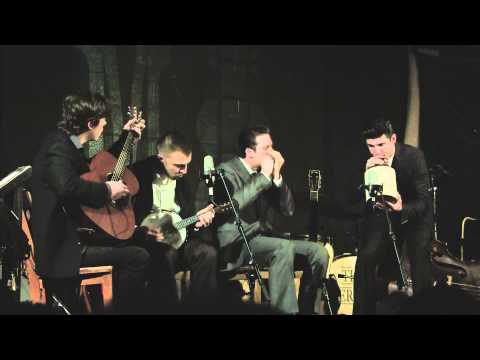 FILM: BALKAN ROOTS FEATURING Barcelona Gipsy Klezmer Orchestra
Balkan Roots: Delightful music documentary by Australian pair Chris Rabbitt and Anthony Fletcher is certain to entertain with unforgettable melodies. Q&A with maverick Chris Rabbit!
Tuesday, May 2nd @ 7:30PM at Laemmle Music Hall
"Le Mystere des Voix Bulgares" is a famous Bulgarian folk choir with conductor Ass.Prof Dora Hristova. Its records Volume II won "Grammy" award in 1990, '"Rituals" was nominated for "Grammy" in 1994. Album Volume IV on Polygram label was released in the autumn of 1998 and "The Best of LMDVB" in 1999 by "Universal".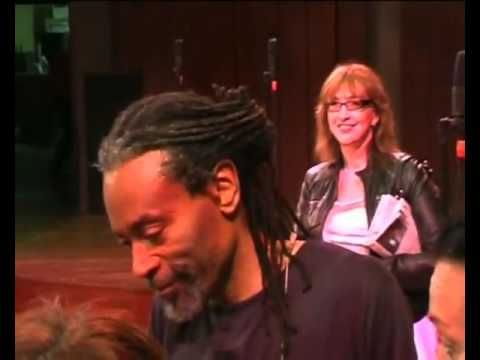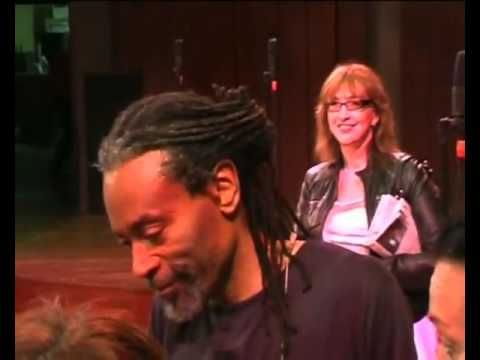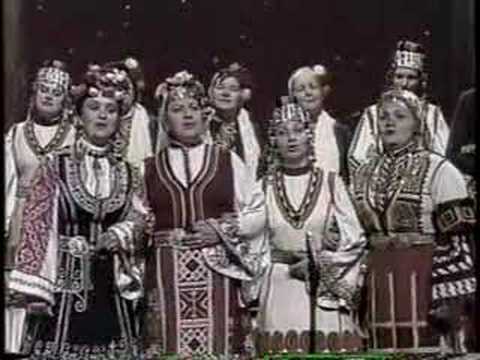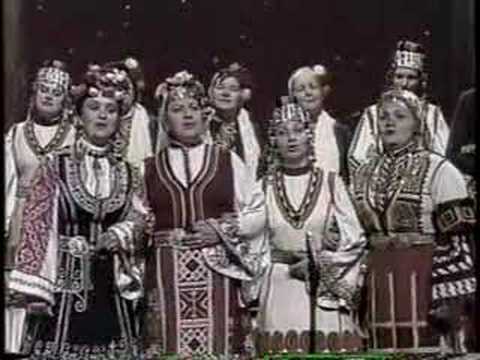 Often referred to as "The Hendrix of the Sahara", Vieux Farka Touré was born in Niafunké, Mali in 1981. He is the son of legendary Malian guitar player Ali Farka Touré, who died in 2006. Ali Farka Touré came from a historical tribe of soldiers, and defied his parents in becoming a musician. When Vieux was in his teens, he declared that he also wanted to be a musician. His father dissaproved due to the pressures he had experienced being a musician. Rather, he wanted Vieux to become a soldier. But with help from family friend the kora maestro Toumani Diabaté, Vieux eventually convinced his father to give him his blessing to become a musician shortly before Ali passed.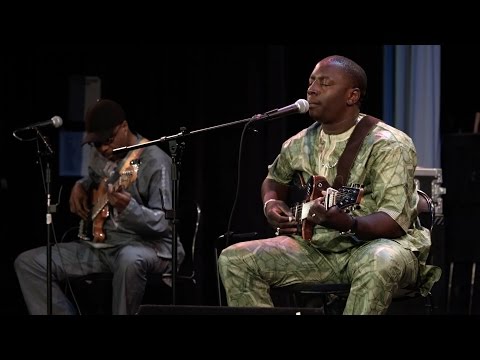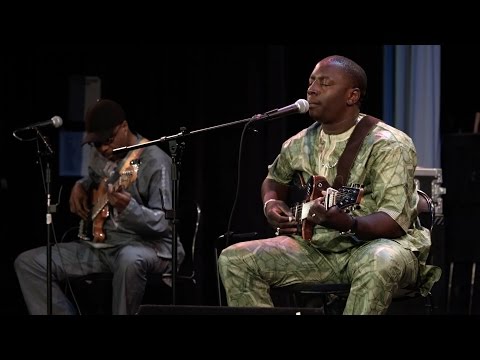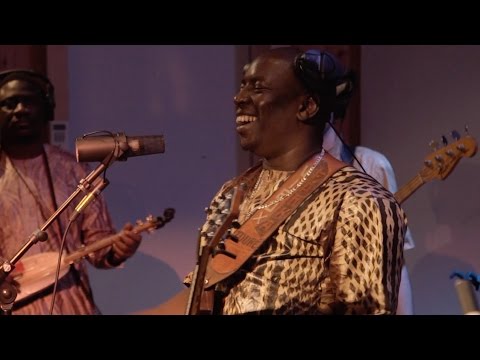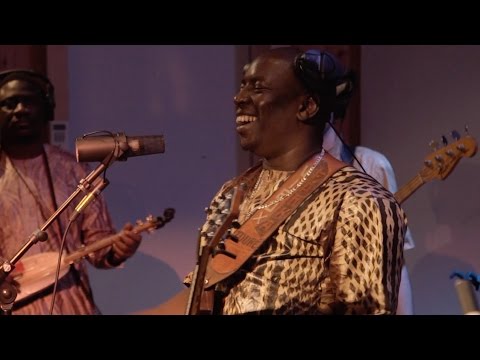 FILM: HORN FROM THE HEART: THE PAUL BUTTERFIELD STORY
As a teenager in Chicago's Hyde Park neighborhood, Paul Butterfield broke cultural barriers by traveling to tough south and west side neighborhoods to learn at the feet of Muddy Waters, Howlin' Wolf, and Little Walter. He then carried the blues torch to the predominantly white rock audience of the 1960s. Through his music and words, along with first-hand accounts of his family, his bandmates and the others closest to him, this is the complex story of the artist many call the greatest blues harmonica player of all time.
Two screenings at the Newport Beach Film Festival
Friday April 21 5:15pm
Tuesday April 25 2:30pm
Island Cinemas
999 Newport Center Dr., Newport Beach, CA 92660
From IMDB:
"Horn From The Heart: The Paul Butterfield Story" is a feature-length documentary about the life and career of legendary blues musician Paul Butterfield. A white, teen-age harmonica player from Chicago's south side, Paul learned from the original black masters performing nightly in his own back yard. Muddy Waters was Paul's mentor and lifelong friend, happy to share his wisdom and expertise with such a gifted young acolyte. The interracial Paul Butterfield Blues Band, featuring the twin guitar sound of Michael Bloomfield and Elvin Bishop, the rhythm section of Sam Lay and Jerome Arnold and the keyboards of Mark Naftalin, added a rock edge to the Chicago blues, bringing an authenticity to its sound that struck a chord with the vast white rock audience and rejuvenated world wide interest in the blues. The band's first LP, released in 1965, was named "#11 Blues Album of All Time" by Downbeat. The only artist to perform at the Newport Folk Festival in 1965, the Monterey Pop Festival in 1967 and Woodstock in 1969, Paul would continue to break new ground in the blues, and to stand up for racial equality, until his death at age 44 in 1987 of a drug overdose. Through his music and words, along with first-hand accounts of his family, his band mates and those closest to him, "Horn From The Heart: The Paul Butterfield Story" tells the complex story of a man many call the greatest harmonica player of all time. The Paul Butterfield Blues Band was inducted into The Rock and Roll Hall of Fame in 2015.
- Written by John Anderson
Here's an old video of an old favorite...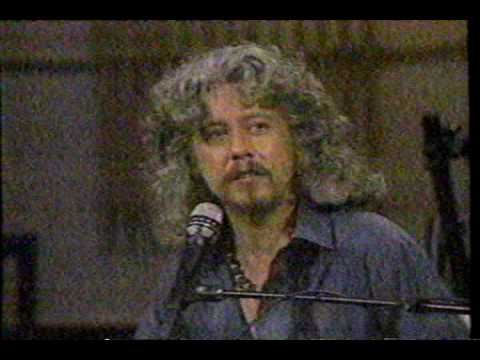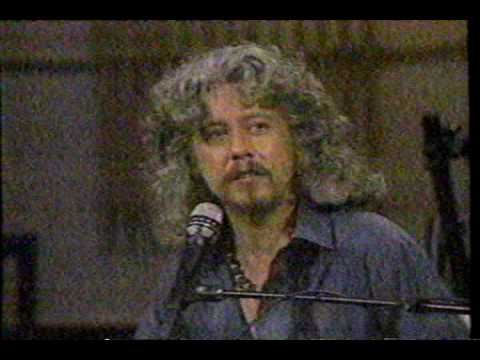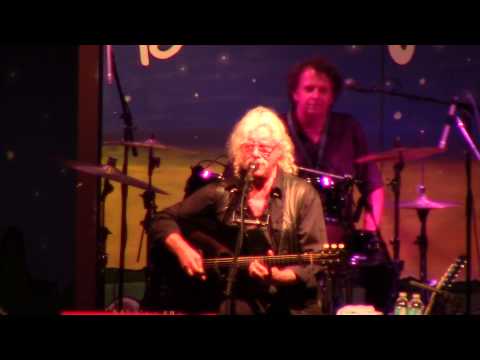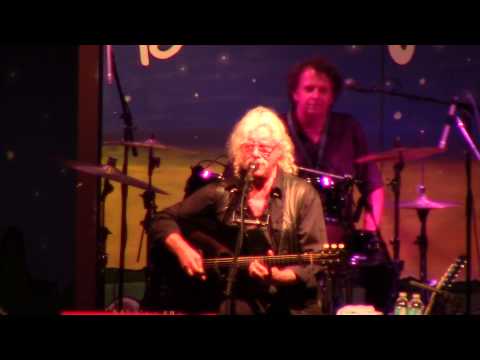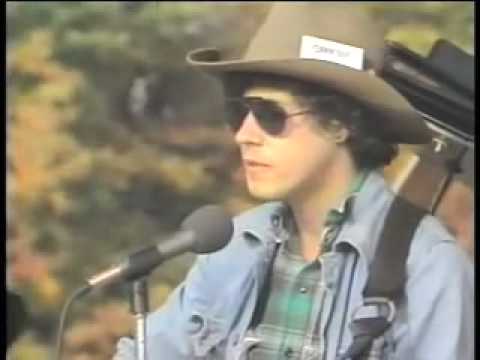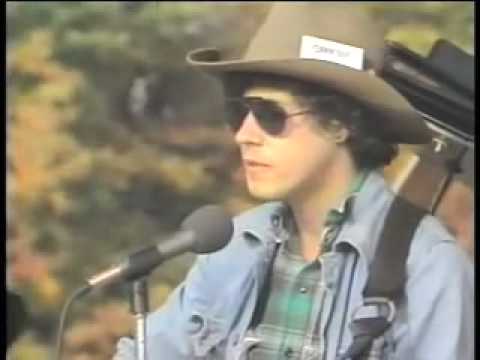 Chloe Pourmorady (violin/voice), Alexander Meimand (tar, voice)will be performing with Jerry Summers (percussion) and Gerasimos Papadopoulos (chanter, oud and bouzouki)
on Wednesday April 5th at 8:30PM as the HOUDETSI QUARTET
Music from Persia to Greece with pitstop in Turkey
Corazón Performing Arts
125 S Topanga Canyon Blvd., Topanga, CA 90290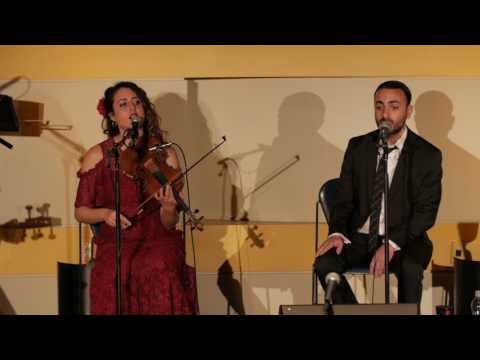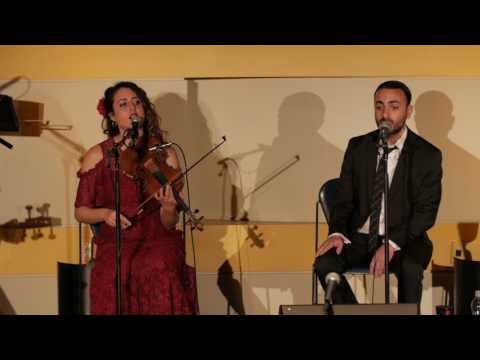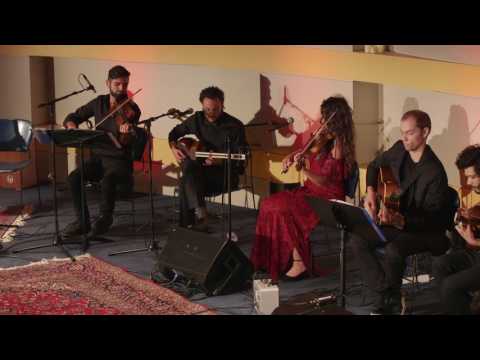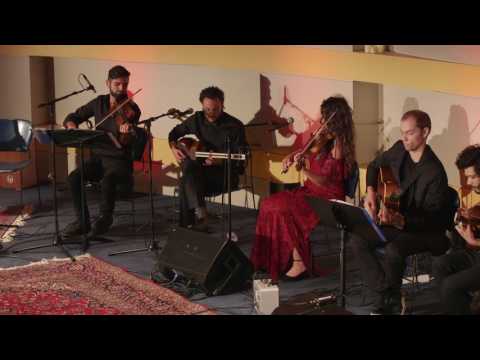 ANNOUNCEMENT
BRICK 15 HAS CLOSED
The fine little folk club that opened last year in Del Mar (north of San Diego) has shut its doors.
They were booking some great shows...to bad that not enough folks came out to support them.
From the owners Laura and Liam Murphy
We are sad to announce that Brick 15 is, effective immediately, closed and going out of business. While we continued to believe in our vision, and are extremely grateful to the many kind folks who shared our dreams, there are not enough of us. While business growth was good, it was not fast enough to attract or secure the financing we needed, and we are now unable to continue. When the last of our possible investors backed out, we were forced to face the reality that we had reached the end of our run.
The Brombies are based in the Los Angeles area and have been keeping bluegrass music alive there since way back in the 20th century, when Jo Ellen and George began to twang & high lonesome together.
The Brombies feature George Doering on mando, Jo Ellen Doering with vocals, Patrick Sauber on Banjo, John Plotnick on guitar and Keith Rosier on bass.
With the combined talent and experience of these five lifelong musicians, you'll be treated to exciting traditional and original bluegrass inspiration. And yes, we're named for the wild horses of Australia's Snowy River country.
Jo Ellen Doering, vocals & guitar
George Doering, vocals & mandolin
Keith Rosier, vocals & bass
John Plotnick, vocals & guitar
Patrick Sauber, vocals & banjo