Highly recommended
Friday night at the Old Time Social... the Ozark Highballers from Arkansas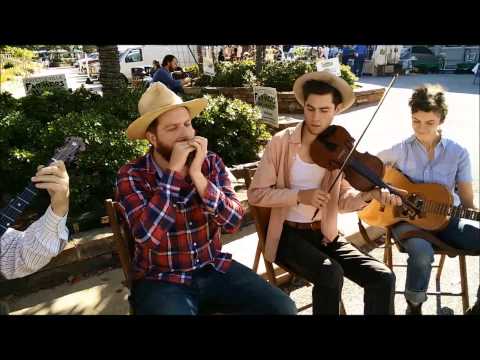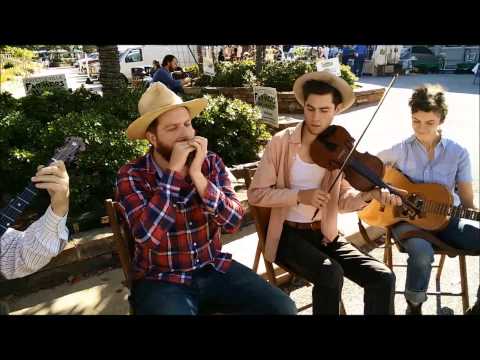 FolkWorks thanks all those involved in making the 2018 Festival SUCH A SUCCESS
How Can I Keep From Singing: The Work of Pete Seeger
FEBRUARY 9 – SEPTEMBER 2018
The Woody Guthrie Center and the GRAMMY Museum present How Can I Keep From Singing: The Work of Pete Seeger, an exhibit featuring original documents and artifacts from Seeger's life and work, which shows his influence as a musician, social activist, environmentalist, promoter of peace and community builder. Having previously been displayed at the Woody Guthrie Center in Tulsa, Okla. - a GRAMMY Museum Cultural Affiliate - the exhibit will be on display at the GRAMMY Museum from Feb. 9, 2018 through September 2018.
The limited display will include original artifacts and documents from Pete Seeger, including lyrics, instruments, photos and videos, and letters sent to Seeger from Johnny Cash and ethnomusicologist Alan Lomax.
800 W Olympic Blvd., Los Angeles, CA 90015
BLUEGRASS, ETC. RETURNS TO THE AIR
As reported previously, Frank Hoppe's long-running program, Bluegrass, Etc., on KCSN 88.5 FM broadcast from California State University, Northridge (CSUN), ended its run in September 2017. It had been broadcasting at KCSN for almost 30 years.
Starting on Thursday February 1, 2018, and airing each subsequent Thursday from 12:00pm – 3:00pm ET (9:00am – 12:00pm PT), Bluegrass, Etc. will have a new life on Bluegrass Country Radio (88.5 FM HD-2), which serves the Washington, DC market. It will stream online at bluegrasscountry.org and shows will be archived for two weeks after their initial broadcast.
The focus of Frank's show will continue to be traditional Bluegrass, Bluegrass Gospel, contemporary Old-Time, and pre-WWII Country 78s.
Please check it out and send your requests and feedback to him at This email address is being protected from spambots. You need JavaScript enabled to view it..
Pete Seeger sings and explains The Internationale
... on the 100th anniversary of the Russian Revolution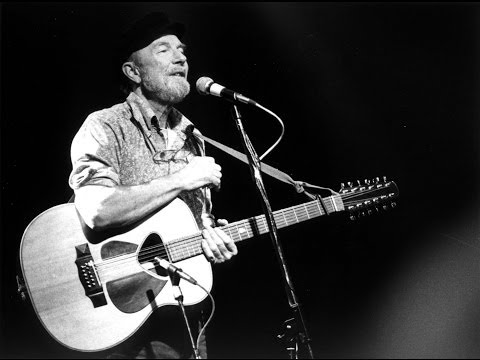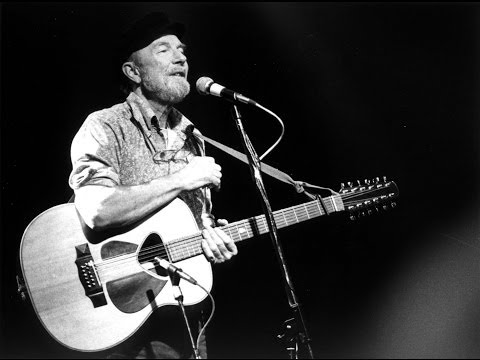 The song of the First and Second International, it was written by a transport worker after the Paris Commune was crushed by the French government. The song was later used as the first Soviet Union National Anthem and Anthem of the (Third) Communist International, until 1944 when the latter was disolved.
Written by: Eugène Pottier - Paris, June 1871
Music by: Pierre Degeyter - 1888,
Arise ye workers from your slumbers
Arise ye prisoners of want
For reason in revolt now thunders
And at last ends the age of cant.
Away with all your superstitions
Servile masses arise, arise
We'll change henceforth the old tradition
And spurn the dust to win the prize.
Refrain:
So comrades, come rally
And the last fight let us face
The Internationale unites the human race.
No more deluded by reaction
On tyrants only we'll make war
The soldiers too will take strike action
They'll break ranks and fight no more
And if those cannibals keep trying
To sacrifice us to their pride
They soon shall hear the bullets flying
We'll shoot the generals on our own side.
No saviour from on high delivers
No faith have we in prince or peer
Our own right hand the chains must shiver
Chains of hatred, greed and fear
E'er the thieves will out with their booty
And give to all a happier lot.
Each at the forge must do their duty
And we'll strike while the iron is hot.
Adaptation of Charles H. Kerr translation from the original, for The IWW Songbook (34th Edition).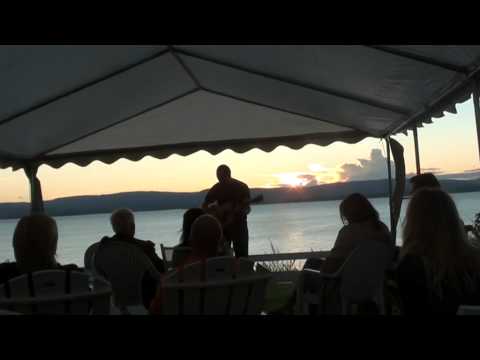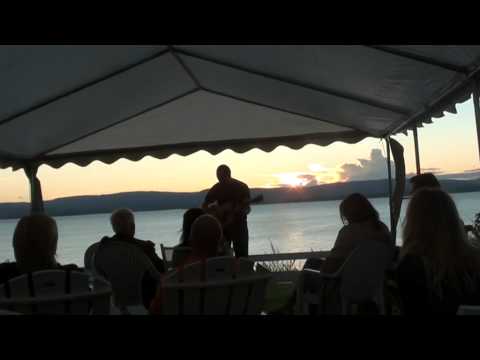 Arise ye pris'ners of starvation
Arise ye wretched of the earth
For justice thunders condemnation
A better world's in birth!
No more tradition's chains shall bind us
Arise, ye slaves, no more in thrall;
The earth shall rise on new foundations
We have been naught we shall be all.
Refrain:
'Tis the final conflict
Let each stand in his place
The International Union
Shall be the human race.
We want no condescending saviors
To rule us from their judgement hall
We workers ask not for their favors
Let us consult for all.
To make the theif disgorge his booty
To free the spirit from its cell
We must ourselves decide our duty
We must decide and do it well.
The law oppresses us and tricks us,
The wage slave system drains our blood;
The rich are free from obligation,
The laws the poor delude.
Too long we've languished in subjection,
Equality has other laws;
"No rights", says she "without their duties,
No claims on equals without cause."
Behold them seated in their glory
The kings of mine and rail and soil!
What have you read in all their story,
But how they plundered toil?
Fruits of the workers' toil are buried
In strongholds of the idle few
In working for their restitution
The men will only claim their due.
'We toilers from all fields united
Join hand in hand with all who work;
The earth belongs to us, the workers,
No room here for the shirk.
How many on our flesh have fattened!
But if the norsome birds of prey
Shall vanish from the sky some morning
The blessed sunlight then will stay.
Billy Bragg lyrics
Stand up all victims of oppression
For the tyrants fear your might
Don't cling so hard to your possessions
For you have nothing if you have no rights
Let racist ignorance be ended
For respect makes the empires fall
Freedom is merely privilege extended
Unless enjoyed by one and all
So come brothers and sisters
For the struggle carries on
The internationale
Unites the world in song
So comrades come rally
For this is the time and place
The international ideal
Unites the human race
Let no one build walls to divide us
Walls of hatred nor walls of stone
Come greet the dawn and stand beside us
We'll live together or we'll die alone
In our world poisoned by exploitation
Those who have taken now they must give
And end the vanity of nations
We've but one earth on which to live</div>
And so begins the final drama
In the streets and in the fields
We stand unbowed before their armor
We defy their guns and shields
When we fight provoked by their aggression
Let us be inspired by like and love
For though they offer us concessions
Change will not come from above
Songwriters: Stephen William Bragg / Petrus Christianus De Geyter / Eugene Edme Pottier
The Internationale lyrics © Sony/ATV Music Publishing LLC
RHIANNON GIDDENS
IBMA BUSINESS CONFERENCE 2017 KEYNOTE ADDRESS
from her website:
10 OCT 2017
Hey all! So loved being asked to write the keynote address for this year's IBMA conference in Raleigh, NC. Here's the full video.
(I look pained, but trust me I was enjoying myself. Talking about history makes me happy! May have been a bit nervous giving my first major speech though...)
The following day, Rhiannon Giddens was named a MacArthur Foundation 2017 Grant Winner.
Quotes from Rhiannon:
"I am just thrilled to announce that I have been named a MacArthur Foundation fellow! Such an inspiring group of people to be in. So many things I want to do - but the first thing is to thank whoever nominated and supported me for this grant - it means the world to me, and to the projects I have been longing to do, and to the beautiful collaborators who have helped me get to this point. Watch this space!"
"Proud to be among these fine folks as a MacArthur Fellow for 2017! In the words of another "Mac Fellow," I am not throwing away my shot...biiiig plans afoot!"
The MacArthur fellowships, awarded annually by the John D. and Catherine T. MacArthur Foundation for exceptional "originality, insight and potential."
Read the New York Times piece here.
OCTOBER NEWS
Cody's Viva Cantina has posted this on their website:
ALL MUSIC SHOWS AND BARBECUE POSTPONED UNTIL FURTHER STAY TUNED FOR UPDATES.
--------------------------------------------------------------------------------------------------------------------------------------
2nd Thursdays Old Time Music Jam at MacLeod's Brewery in Van Nuys has been cancelled. Stay tuned for updates.
--------------------------------------------------------------------------------------------------------------------------------------
FolkWorks has a booth at the Santa Barbara Old Time Fiddler's Convention & Festival. Come on by and say hi!
LILA DOWNS
Ana Lila Downs Sánchez, best known as Lila Downs (born September 9, 1968) is a Mexican-American singer-songwriter and actress. She performs her own compositions and the works of others in multiple genres, as well as tapping into Mexican traditional and popular music. She also incorporates indigenous Mexican influences and has recorded songs in many indigenous languages such as Mixtec, Zapotec, Mayan, Nahuatl and Purépecha. Born and raised in Oaxaca, she primarily studied at the Institute of Arts by Oaxaca and briefly attended University of Minnesota, before withdrawing to focus on her musical career. She soon began performing in the traditional music scene of Oaxaca City.
Her first album, Ofrenda, was released in 1994. In 1999, Downs came to prominence with her debut studio album, La Sandunga, which was a critical and commercial success. She achieved international success in 2001 with the album Border which emerged in the music scene of Mexico and Latin America in the early 2000s (decade). Downs's seventh album, Pecados y Milagros (2011), topped album charts in most major markets and generated chart-topping world music albums. Her eighth album, "Balas y Chocolate", was released in 2015. "Salón Lágrimas y Deseo", her ninth album, came out in 2017.
Downs began performing in school, demonstrating her vocal ability with traditional music, Latin and American influences, and with her own original twist on dancing. Downs, a native Spanish speaker, also speaks fluent Mixtec and English.[4][5] Downs through her activism has gone through great lengths to preserve the Mixtec language as well as many other Indigenous Mexican languages.
Influenced by Chavela Vargas, Mercedes Sosa, Lucha Villa, and Amparo Ochoa, Lila Downs is recognized for her flamboyant, diverse and outré contributions to the music industry through her traditional and authentic fashion, the majority of which are based around Mexico's indigenous peoples' styles, cultures and heritages, which show through her performances and music videos. Her achievements include one Grammy Award and two Latin Grammy Awards. [Wikipedia]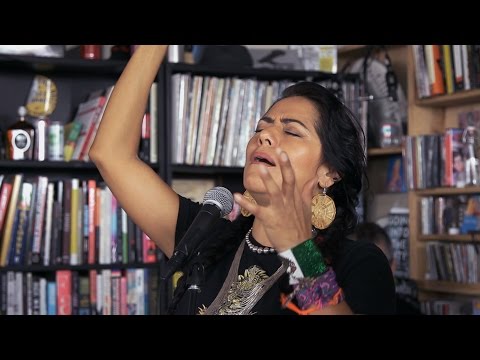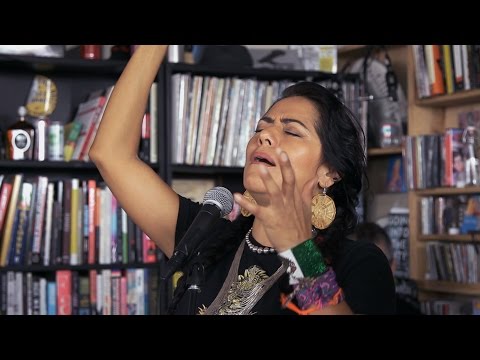 Besides her musical career, she involves herself with humanitarian causes and political activism, especially dealing with issues of Latin America's indigenous.
TWISTED PINE
Full of energy and surprise, wit and subtlety, Twisted Pine has quickly become one of the most acclaimed young string bands in the Northeast. Audiences across the US and UK have been drawn to their forthright songwriting, lush harmonies, musical daring, and "charismatic appeal," to quote Grammy-winner Alison Brown.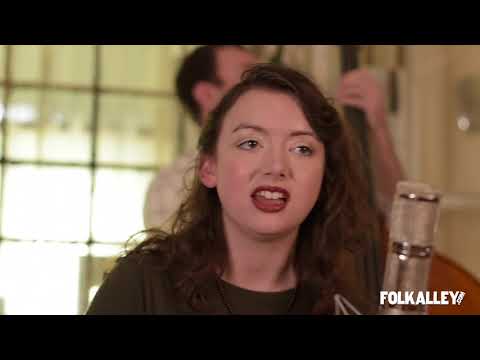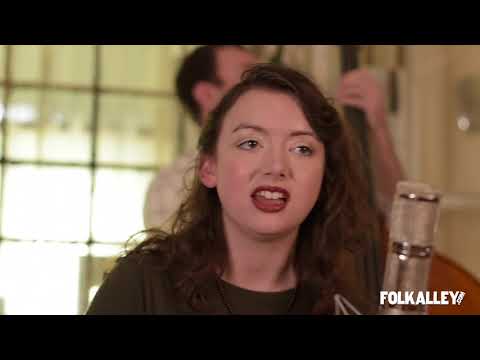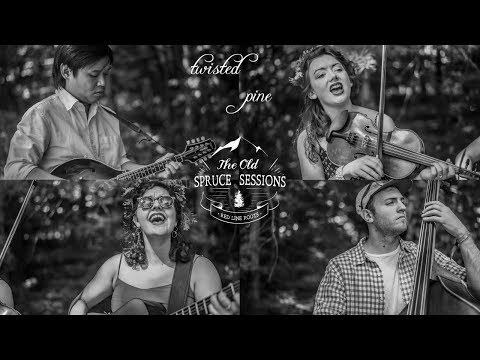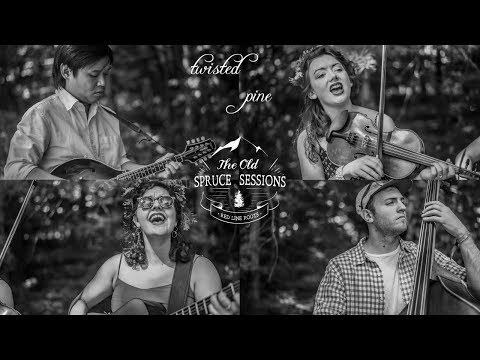 FRANK HOPPE NO LONGER ON KCSN Radio
Frank Hoppe, long time host of Bluegrass Etc. on KCSN Radio (88.5FM) has been told that his show will no longer be aired.
The show was a weekly bluegrass & old-time radio program and aired Sundays 6-8am PT.
From the misty Banks of the Ohio to the Blue Moon of Kentucky—where bluegrass was born—Bluegrass, Etc. continues the grand tradition. Longtime host Frank Hoppe features traditional bluegrass, bluegrass gospel, old-time and early country music to move your heart and your feet. Legendary artists, from the early stars of country music like Hoyt Ming & His Pep Steppers and the Carter Family to contemporary performers like Ralph Stanley, Alison Krauss and Ricky Skaggs, are broadcast directly to you, commercial-free.
You can expect to hear something new to your ears plus unexplored facets of this great American music each and every week. Whether it's a 90-year-old classic or a newfound treasure, Bluegrass Etc. has a few surprises for even the most diehard music lover.
Frank is an accomplished musician and plays the fiddle, along with a little guitar, cello, and mandolin. He's also an avid dancer, running his own monthly Contra Dance event for many years, and has, in years past, organized the fiddling and dancing segments of the California Traditional Music Society's Summer Solstice Festival, as well as the dance stage at the Topanga Canyon Banjo & Fiddle Contest. He has served on the CTMS board and is an active member of the International Bluegrass Music Association and the Bluegrass Association of Southern California.
For weekly playlist info click here