NEVENKA WOMEN'S FOLK CHORUS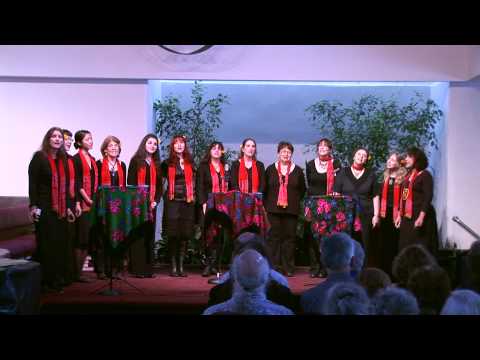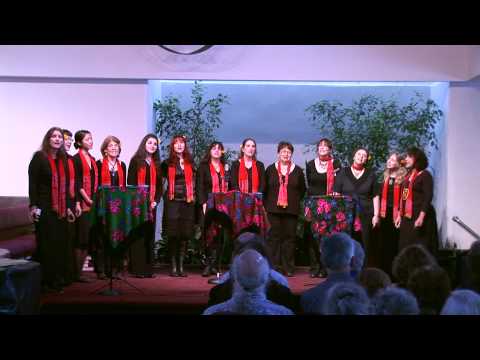 Here's a show like no other that the Pasadena Folk Music Society has offered. Nevenka is a Los Angeles-based women's folk chorus performing songs from Eastern Europe, including Russian, Bulgarian, Croatian, Greek and others. The group formed in 1976 as an off-shoot of the Aman Folk Ensemble. These women are primarily singers, and there may be over a dozen of them on stage! The singers span 30 years in age, and are a close-knit family with a strong team concept. Performing a delightful mix of roots music and composed pieces, they represent the great diversity within these East European countries. Considering that their music includes non-western rhythms and scales, be aware these are not simple pop songs, but deeply satisfying traditional folk music from the Balkans area. Come be transported in time and place to experience this spirited music!
Their usual venue, Beckman Institute Auditorium, is closed for renovations this summer, plus Nevenka would never fit in there, so they are holding this show in the larger Ramo Auditorium, which is located at the southern end of Baxter, the eastern building of the two identical buildings on either side of the "Beckman Mall", the grassy area south of the round, white Beckman Auditorium. If you know where Beckman Institute is, we'll have signs leading you to Ramo, and if you don't, check out this map, find building 77 and Ramo is at the bottom end. The round map on this page might help you visualize the building better. In this larger hall, a sold out show is unlikely.