Virtual Event
Slow Jam Fizz with Karen Celia Heil, Brendan Doyle, & Maxine Gerber
January 7 @ 5:30 PM

-

6:30 PM

PST

Virtual Event

Start time where

you are

: Your time zone could not be detected. Try reloading the page.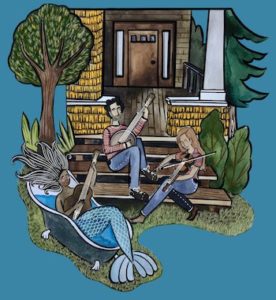 with Karen Celia Heil, Brendan Doyle, & Maxine Gerber
Sponsored by the Berkeley Old Time Music Convention, it will be on Zoom every Friday 4-5pm Pacific Time.  We hope to also livestream it to YouTube. Our Zoom account only allows 100 participants, so this would mean that overflow would still be able to access the jam.  And, if the jam leaders give permission, Slow Jam Fizz will be archived on the BOTMC YouTube channel.
​If the tech gods smile on us, we will post the URL for the YouTube livestream here on this page, shortly after the jam goes live.  Another way to find it is to search for the Slow Jam Fizz on our YouTube channel:  https://www.youtube.com/c/BerkeleyOldTimeMusicConvention
​Each week will have different amazing leaders. All tunes will be led by the leaders, so it won't be a round robin like some jams you might be used to. It will be all instrumentals — fiddle/banjo tunes.
​The definition of "slow" will be left to the discretion of the leaders. Sometimes it might be too fast for you, sometimes too slow. If it's too fast, try it anyway! It'll be a challenge, and what have you got to lose?
Here are some unique advantages of an online jam:
​
    Nobody can hear you if you screw up!

    You can't hear others if they screw up!

    You can hear the details of the leaders' playing.

    You can enjoy jam leaders from all over rather than from only your home community.
​It is free, but tips to the leaders are encouraged.