September-October 2018
The Truth about Leda and Steve Shapiro
While the fires of McCarthyism were burning, a young man in Queens was growing up with progressive politics. As with many others on the left, there was also an awareness that his family were outsiders, even to their local Jewish community. For Steve, life was being part of youth groups interested in "social action." His exposure to folk music was listening to The Weavers, Pete Seeger, Harry Belafonte, and the like. Going to summer camps exposed him to more home grown folk music and dance. His first musical instrument was a recorder, but in summer camp he found out that people could learn to play guitar and, always seeking to be different, was attracted to the 12 string guitar. He insisted that his parents buy him one. He made the schlep to the Village with his new uncased guitar where he listened to guitars, banjoes, bluegrass and blues. He saw Bob Dylan hanging out and met blues/folk guitarist Danny Kalb; who told him to check out 12 string guitarist Fred Gerlach.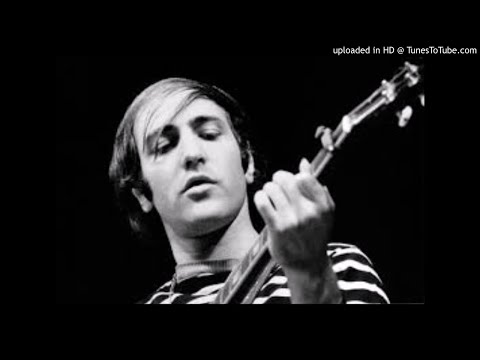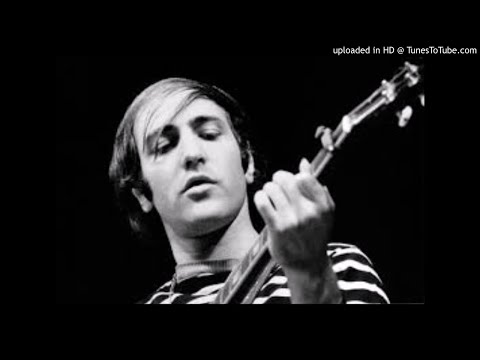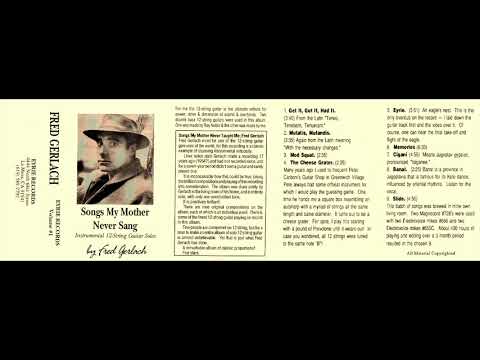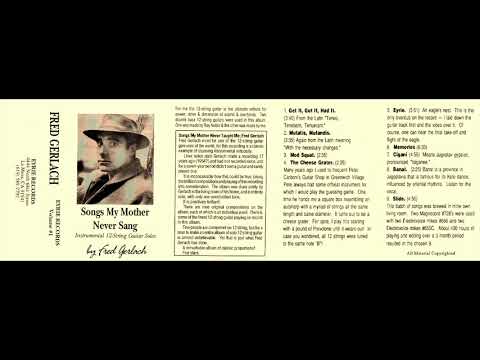 Leda grew up on Long Island. She lived in a house where her father supported the family as a commercial artist, her mother becoming a social worker while Leda was in high school. Her parents were also progressives and very involved in the civil rights movement of the sixties, encouraging her to join the NAACP and participate in protest marches. She was at a civil rights march in DC in 1959 and then again in 1963. She also attended similar summer camps and coincidentally at 14, also met Danny Kalb in the Berkshires. She escaped Long Island, finding refuge in the Village where she spent more time at Gerde's Folk City than going to classes at NYU. She too grew up with the records of the Weavers, Pete Seeger but also with 1950s Rock and Roll. She was an avid "east coast" swing dancer, often honing her moves with her younger sister.
She recalls one of the most meaningful musical experiences of her life at the time was seeing Miriam Makeba perform live at the Village Gate.
Miriam Makeba Pata Pata on the Ed Sullivan show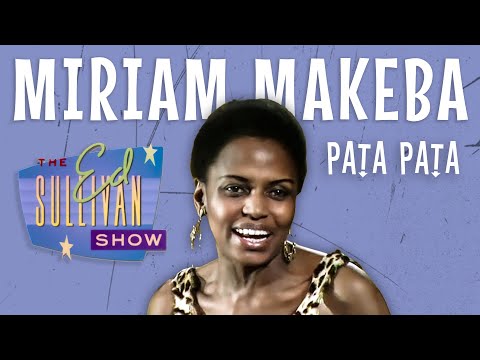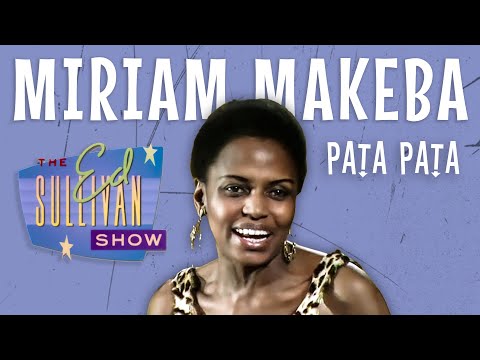 Although never taken to learn an instrument herself, she was attracted to men who did. Her first husband played harmonica and wrote songs. Neither her soon to be husband nor she had taken to college. With suitcase and guitar in hand, they decided to "start over" by heading out to L.A.
At about that same time, Steve began Queen's College as a music major but found that it did not fill his heart. Meeting Reverend Gary Davis and listening to the Blues Project, was more his thing. His main focus became opposing the war in Vietnam and keeping from being drafted. He stayed in school, completing a degree in sociology which qualified him to work . . . as a cab driver. Meanwhile, by the time his draft number came up, he had developed psoriatic arthritis which plagued him for a number of years, limiting his ability to move, play guitar and even walk. However, it did get him out of going to Vietnam.
Steve decided that he wanted to do something music related and went to school to learn musical instrument repair. He also had the desire to escape New York. He had gotten married, and he and his wife decided to follow in her parents footsteps and move to San Diego.
Musical instrument repair was not particularly lucrative so he quickly became educated in computer technology; which would become his profession for the rest of his working life.
Leda's life in LA started in Pasadena where she had a child, worked in accounting and put her husband through school. She and her husband got involved in local experimental theatre which extended her social network and artistic awareness.
Leda and her husband parted ways and she continued working and being a single mother. She eventually wound up in the Fairfax district of Los Angeles, went back to school for a degree in English at CSULA. During the early '70s through the mid '80s, Leda did a lot of writing: articles, interviews and theatre reviews for the L.A. Free Press as well as her own poetry. Her self-published book Too Easy To Erase is still available to purchase.
Much as Steve ended up in IT after this major in Sociology, Leda's degree led her to a career in Finance. As finance director at Otis Art Institute, she met a fellow who was playing guitar while on his break. He suggested that she might be interested in this thing called contradance. He was right. She pursued this and found that she liked the dancing but really liked the music. She discovered and went to a weeklong contradance camp in Mendocino where she learned to call dances.
This led to organizing community dances and cofounding the California Dance Cooperative.
Back in San Diego, Steve also became interested in contradance, though due to his medical condition he was unable to participate. After an experimental successful treatment at Scripps Clinic and Research Institute, however, he was finally able to walk and …dance. His sister-in-law and her friends were active in playing for contradances and got Steve started playing 5 string banjo. The contradances had an open band and anyone could sit in. Steve alternated dancing and playing. He also became more deeply involved in the burgeoning San Diego folk music scene. He attended the San Diego Folk Festival where he was introduced to many musicians who were touring at the time. Living near San Diego State University, he and his wife hosted festival after- parties and attending many of the shows at a folk music coffee house that had opening in Leucadia (northern San Diego).
Steve also found out about and attended events out of San Diego including an all-night "dawn" dance in Santa Cruz and a music and dance weeklong festival in Port Townsend, WA. It was likely their paths would cross but Steve lived in San Diego, was married and Leda lived in Los Angeles. Geographically undesirable!
It was in the tumultuous mid 1980s that their paths to finally cross. In September 1985, Steve's marriage had ended and Leda and Steve finally connected at the Alta Sierra Dance Festival and it is from this point forward that their stories blend together. Leda says of Steve "he was the first man I met where I knew who he was from the beginning" and Steve gives a knowing smile and a nod.
Although Steve still lived in San Diego and Leda in LA, the bi-city commute commenced but was made more simple by the ending of his job in San Diego. Months later he found work in LA and the two have been together ever since, married, and living in their welcoming Sherman Oaks home where they frequently host parties and concerts.
By 2001 they had both noticed a jumble of groups for folk music and dance aficionados, but no central place where those interested could find information about all of the activities that were going on in these communities. Both raised with the ethic that if you see a problem, fix it, they founded FolkWorks as a newspaper, sold ads and printed 15,000 copies every two months, which they distributed through the volunteer efforts of their many friends involved in the music and dance scene.
FolkWorks became a digital magazine in 2007 and in 2016 the Shapiros, now retired, began hosting festivals and workshops, with the next festival scheduled for April 13, 2019. Leda and Steve always conceived of FolkWorks, as a place, online or live, where cultures are shared and experienced. The 2019 festival will be exploring our African roots from Zimbabwe to Appalachia.
I asked, though sure of the answer, are you able to make any money from this work? Leda smiled and said "I think that it probably pays half of our phone bill" and she stressed how important it is that the artists…musicians, storytellers, singers, get paid for their work. FolkWorks is a 501(c)(3) non-profit, tax exempt organization and relies heavily on donations.
FolkWorks is indeed a labor of love, and it is clear that the Shapiros love what they do. Steve still enjoys playing banjo with various bands and both value being part of the folk community. A warm thank you to both Leda and Steve and now you too know the truth about Leda and Steve Shapiro.
Chris Wilson was the creator and co-producer of "Audiofile," an award winning radio feature which ran internationally for 14 years on public and community radio. She is currently best known in the local folk community as manager for Irish musician Ken O'Malley. She is also an RN/Attorney/Bioethicist and publishes a blog addressing health care issues and seniors. You can reach her at This email address is being protected from spambots. You need JavaScript enabled to view it..